IT companies shore up margins on rising offshore revenue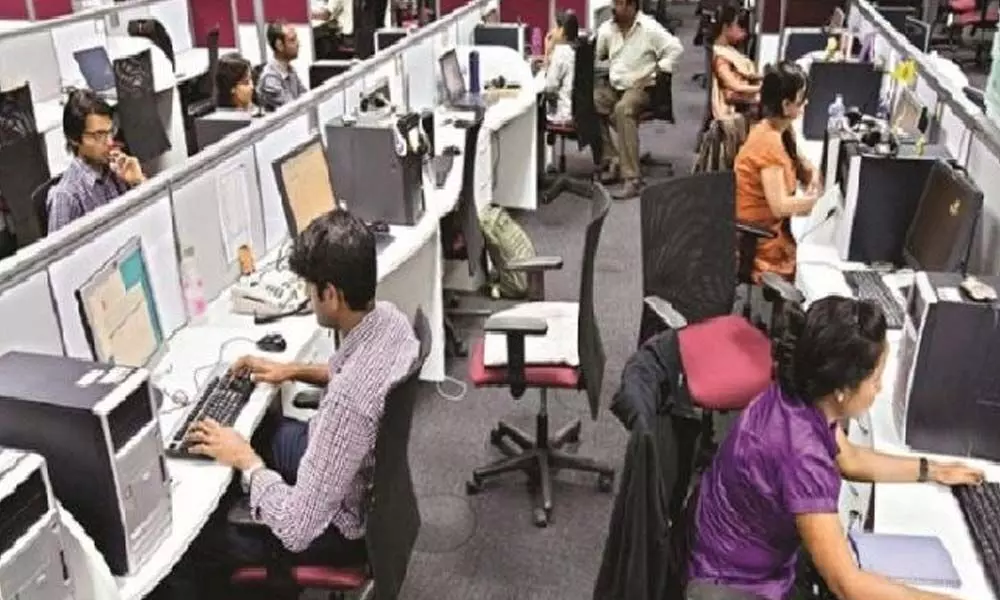 Highlights
Drop in expenses, fixed costs boost operating margins
Opertating margins at Top IT Cos may continue to swell in next 2 qtrs
Bengaluru: Improvement in the operating margins ofIndian IT services providers seen in the second quarter of the current financial year is likely to sustain for the next two quarters. According to industry experts and company executives, lower expenses on travel and utilities, a rising share of offshoring revenue, and slow growth in headcount addition are likely to support this trend.
However, they opined that the margin expansion would face headwinds once the IT firms start to roll out salary hikes and bonus payouts to employees. "Most IT firms witnessed margin expansion in the second quarter as less travel, marketing, and utility expenses helped these companies save cost. We expect this improvement in operating margins is sustainable during the third and fourth quarters of this fiscal. Especially, as work from home (WFH) continues and share of offshoring revenue rises, this trend will get support," said Pareekh Jain, an IT outsourcing advisor and founder of Pareekh Consulting.
In the second quarter ended September, most Tier-I and mid-tier firms have reported expansion in their operating margins. Market leader Tata Consultancy Services (TCS) posted 260 basis points sequential improvement in the operating margin at 26.2 per cent in Q2 of FY21. Similarly, Infosys' margin rose 270 basis points to 25.4 per cent during this period. The operating margin of Wipro expanded 20 basis points to 19.2 per cent in Q2.
As the Covid pandemic continues, most of the travel and marketing events remain suspended in the first half of this financial year. Most IT firms have also suspended salary hikes and bonus payout to their employees owing to the slowdown. Even, headcount addition remained tepid in H1 of FY21 as IT firms take a cautious approach in hiring new staffers.
As there is no immediate end in sight to the pandemic, the companies are likely to incur lower travel and utility costs in the coming quarters.
"We don't see any major headwinds to the margin profile of IT firms apart from the likely wage hikes in the third and fourth quarter. So, we expect current margin levels are sustainable in a narrow range," said Sanjeev Hota, Head of Research at Mumbai-based brokerage firm, Sharekhan. "One of the most important factors to support the margin level is the rising share of offshoring revenues. The IT firms have seen the contribution of offshoring revenues in the range of 60-65 percent in Q2. As the environment becomes more amenable towards offshoring, this can help in supporting margin profiles," he added.
Apart from these factors, even cost optimisation measures taken up by various IT firms is another factor supporting the margin levels. Most tier-I firms including TCS, Infosys, and Cognizant among others are revisiting their cost structure in order to support margins.