Options data holds declining support levels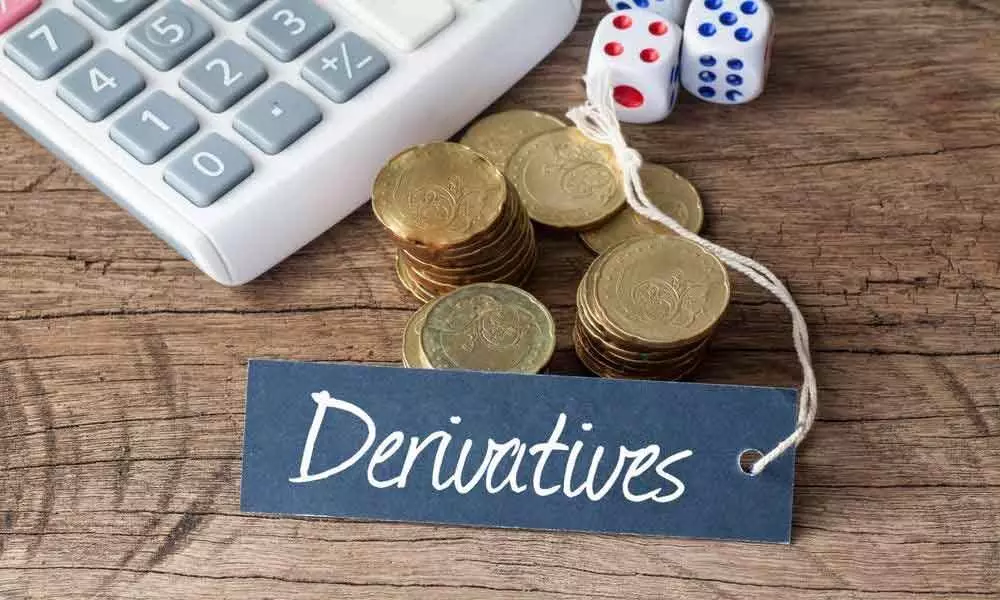 Highlights
Despite upward movement during the last week, the resistance level remained at 13,000 strike as the highest Put Open Interest (OI) was concentrated at this level for the past two weeks.
Despite upward movement during the last week, the resistance level remained at 13,000 strike as the highest Put Open Interest (OI) was concentrated at this level for the past two weeks. As per the futures and options (F&O) data, highest OI was seen at 13,000CE and 12,000PE. Indicating a possible correction at the higher levels, the support level declined by 700 points to 12,000 strike. The NSE Nifty largely consolidated near life-time highs amid high volatility and witnessed some selling pressure from its highest Call base of 13,000 strike.

The highest Call OI (35.99 lakh contracts) was concentrated at 13,000 strike followed by 13,500 strike with 32.92 lakh contracts, 12,900 strike with 27.88 lakh contracts and 13,200 strike, which recorded maximum Call OI addition of 6.33 lakh contracts, with 25.88 lakh contracts.
The 12,000 strike has highest Put OI of 44.03 lakh contracts followed by 12,800 strike, which recorded maximum Put OI build-up of 17.18 lakh contracts, with 37.16 lakh contracts, 12,500 strike with 32.79 lakh contracts and 11,500 strike with 27.01 lakh contracts. Further, 12,000/12,500/12,600/12300 strikes recorded significant Put OI addition. In the options space, significant writing was seen at OTM Call and Put strikes with highest Call OI at the 13,000 Call strike. ATM 12,800 Put now holds one of the highest OI making it an immediate support in the near term, however, if it breaks 12,800 level, then the next crucial support would be at 12,500, which is the VWAP for the current series, according to ICICI Direct.com.
Dhirender Singh Bisht, senior research analyst (derivatives) at SMC Global Securities Ltd, said: "From the derivatives data, Put writers added hefty Open Interest at 12,800 strike, while Call writers at 13,000 strike holds with maximum Open Interest of more than 36 lakh shares."
As per the ICICI Direct.com data, FPI flows remained buoyant in the Indian markets, while the net figure for November is more than Rs 40,000 crore. The buying support from FPIs pushed the NSE Nifty to life time highs. Analysts predict that the current momentum of inflows may pause for a while and it's more likely to result in index consolidation in the short-term. The latest surge of Covid-19 cases seen across the globe has halted the ongoing momentum. Most global indices retraced marginally last week. "Indian markets closed on a positive note for a third consecutive week with Nifty ending above 12,850 level, while Bank Nifty ended the week above 29,200 level with gains of more than two per cent week on week. The gains were supported by Bajaj twins, HDFC Bank along with Kotak Mahindra Bank," observed Bisht.
For the week ended November 22, 2020, BSE Sensex closed at 43,882.25, a net gain of 244.27 points or 0.55 per cent, as against 43,637.98 points. Similarly, NSE Nifty too moved up by 78.80 points or 0.61 per cent and closed at 12,859.05 points from 12,780.25 points. Bisht forecasts that "from the technical front, secondary oscillators suggest that volatility will continue to grip the market in coming sessions as well. On downside, 12800 would act as immediate support for Nifty below which we can expect further profit booking in index till 12,600 levels."
Implied Volatility (IV) slipped below 20 per cent due to writing in OTM Puts. Analysts feel the ongoing up-trend in the index would continue. "The Implied Volatility of Calls closed at 16.43 per cent, while that for Put options closed at 16.79. The Nifty VIX for the week closed at 19.57 per cent. PCR of OI for the week closed at 1.15," added Bisht. FPIs, in the F&O space, remained net buyers as they bought Rs 403 crore in index futures and sold to the tune of Rs 2,746 crore in the stock futures segment. FPIs also bought index options worth Rs 4,523 crore during the week.
Subscribed Failed...
Subscribed Successfully...