TEDx Hyderabad's 9th edition slated to be held on Sept 17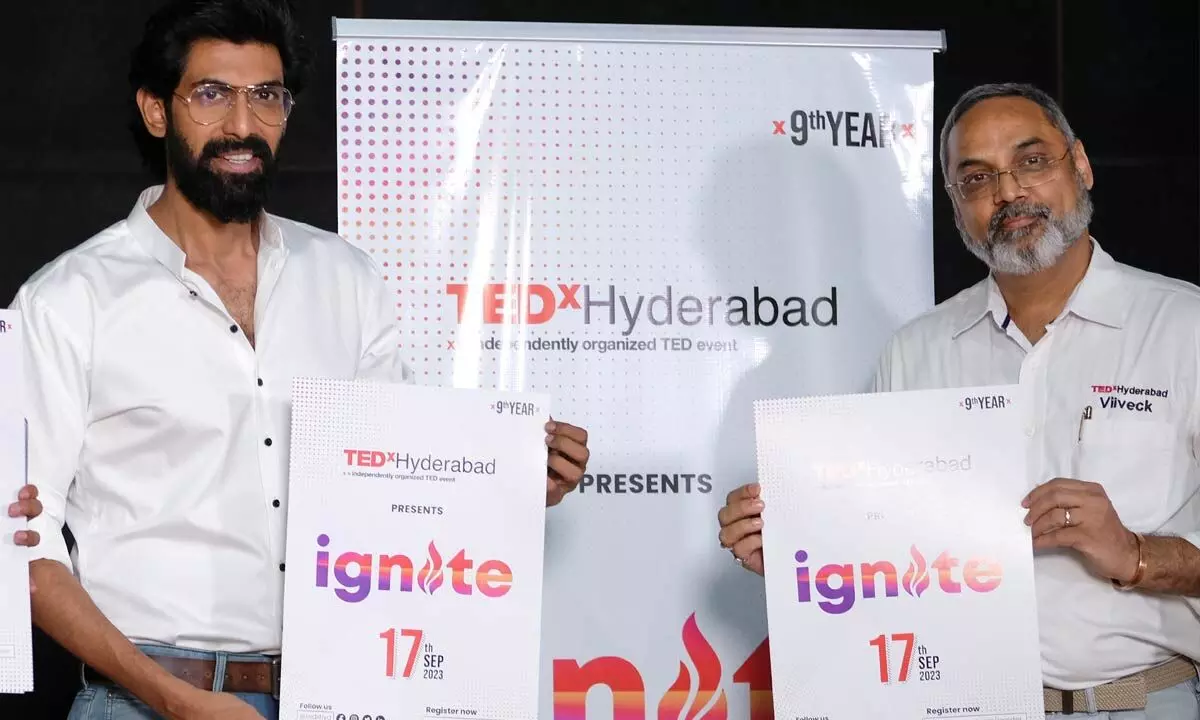 Highlights
TEDx Hyderabad has launched the 9th edition of its highly anticipated annual event which is scheduled for September 17, 2023 (Sunday) at Pradhan Conventions, Gachibowli
Hyderabad: TEDx Hyderabad has launched the 9th edition of its highly anticipated annual event which is scheduled for September 17, 2023 (Sunday) at Pradhan Conventions, Gachibowli. This full-day immersive experience promises to ignite the power within individuals, fueling their ambitions and desires with the spark of curiosity and inspiration.
Renowned actor and TEDxHyderabad speaker Rana Daggubati set the ball rolling with an exciting event for the poster release of TEDxHyderabad 2023. Hesaid, "Join me in igniting the flames of fresh beginnings as I proudly unveil this year's theme – Ignite. TEDxHyderabad and I share a long history of experiencing the incredible magic that transpires when enthusiasm merges with boundless potential."
He said, "Together, we have witnessed the magic that unfolds when enthusiasm meets possibility. Be there to witness the transformative power of ignited minds at TEDxHyderabad's 9th edition on September 17, a day to ignite the power within us to start something new, to light a fire under our own ambitions and desires with a spark of curiosity or inspiration."
Under the theme of 'Ignite', TEDxHyderabad 2023 embodies the transformative power of a single idea or moment of inspiration that can ignite a revolution, fueling progress and change. This full-day event is dedicated to nurturing the flame of passion within us, empowering attendees to embark on new ventures and ignite their ambitions.
With the spark of curiosity and inspiration, TEDxHyderabad aims to stoke the fire within, illuminating the path towards learning, growth, and excellence. As an independently organised event, it is dedicated to spreading powerful ideas through short, yet powerful talks. It has established itself as one of India's top events and gained international recognition.
This volunteer-driven initiative strives to catalyse impact in the city by building a community of thinkers, enablers, and doers, shaping the future one idea at a time.