The Taste Company forays into ready-to-eat market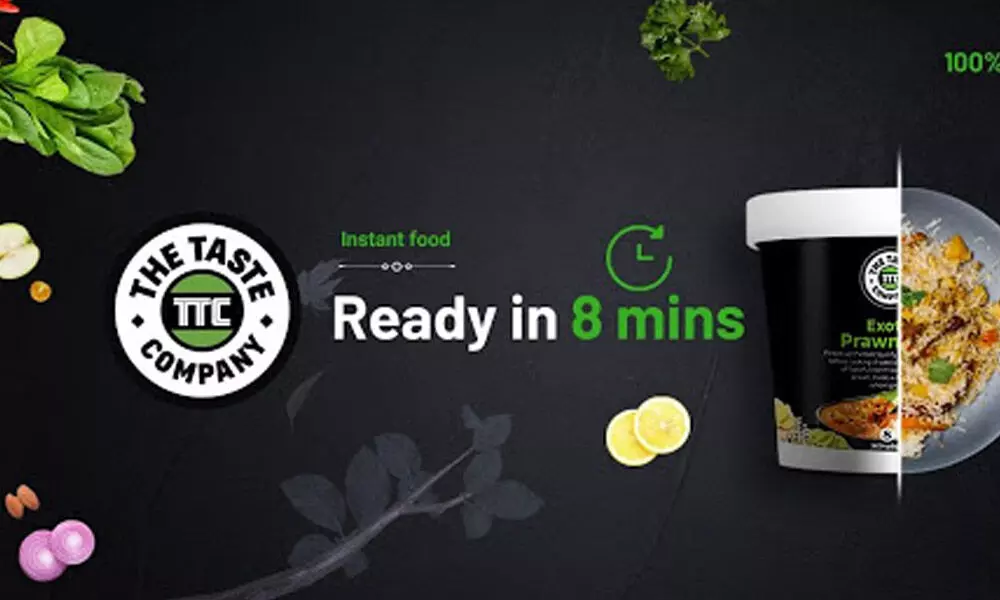 Highlights
Hyderabad-based The Taste Company on Monday announced its foray into the ready-to-eat market
Hyderabad: Hyderabad-based The Taste Company on Monday announced its foray into the ready-to-eat market. The company makes high-quality, tasty and hygienic all-natural ready-to-eat Indian meals. "The Taste Company is the first company in India to offer non-veg ready-to-eat meals. It has seen tremendous traction during the pilot in the last six months and has gained trust among thousands of consumers already," said Raju Vanapala, Founder and CEO.
The company offers two non-veg meal boxes - chicken curry rice and exotic prawn rice, along with vegetarian meal options such as classic dal rice, special veg rice and dal khichdi.
The company also has a ready-to-eat breakfast product range. The Taste Company has established a new factory with an advanced dehydration and freeze drying technology unit at Patancheru in Hyderabad that can produce two million meal boxes per month. The company has spent close to Rs 22 crore on infrastructure and R&D. "Today, we are launching these products in almost 500 modern retail outlets across Hyderabad and Bengaluru. We are targeting to expand this to 3,000 outlets," Raju Vanapala said.