US demands free and fair trade with India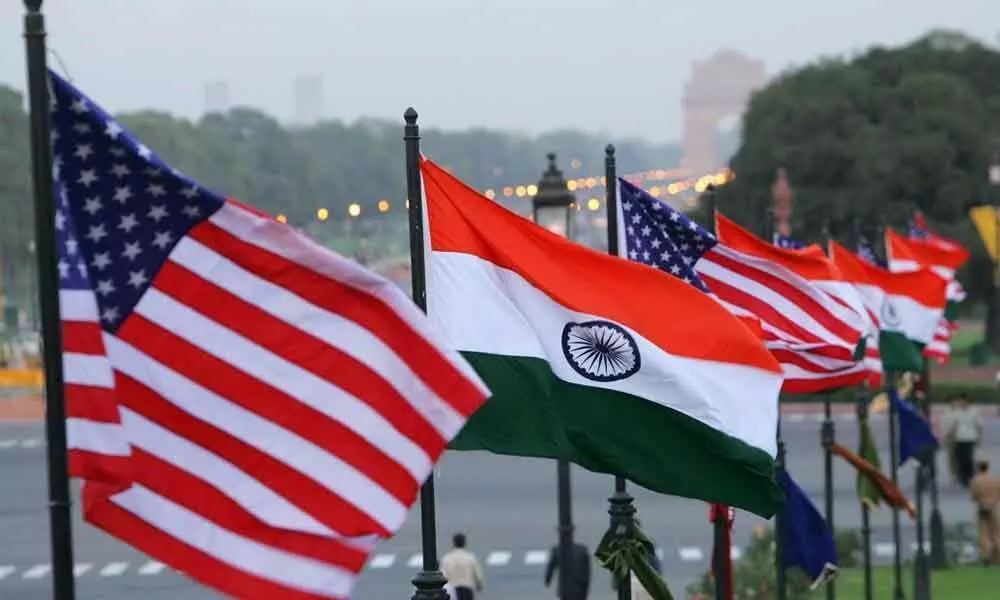 Highlights
Lists rise of China, terrorism and economic growth as challenges before India
New Delhi: As India and the US negotiate a free trade agreement, Washington on Monday said it wants free and fair trade along with free flow of goods, services, capital and data as it went on to list rise of China alongside dealing with terrorism and promoting economic growth as challenges before India.
US Ambassador to India Kenneth I Juster speaking at the India Energy Forum of CERA Week, said there have been from time to time "challenges, frustrations, and ups and downs" in India-US relations but the two nations have made remarkable progress.
Trade between the US and India in 2018 touched $142 billion but the economic partnership is yet to realise its full potential "due in part to frictions related to trade and investment," he said.
"We look forward to Minister of Commerce Goyal and US Trade Representative Lighthizer continuing their efforts to resolve some of our differences.
We sincerely believe that an increasingly open Indian economy will produce more jobs for Indians, help integrate India into the global supply chain, accelerate economic growth, and promote India as an attractive destination for investment in the Indo-Pacific region, particularly as companies reconsider their ties to China," he said.
Last month, the two nations failed to announce a limited trade deal in New York during the meeting of Prime Minister Narendra Modi and President Donald Trump, due to still prevailing differences over the package including access Washington sought to Indian markets for medical devices, such as stents and knee implants, information and communications technology (ICT) products and dairy products with the removal of price caps.
The US Ambassador said some of the strategic challenges India will face over the next decade include managing the rise of China, dealing with terrorism, modernising the military, promoting economic growth and ensuring secure supplies of energy.
"One of the most important developments in international affairs is the rise of China as a global power. A rising China, under any scenario, presents challenges to India and the Indo-Pacific region.
As the leaders of the United States, India, and like-minded countries such as Japan have thought about the future of this region, they have each articulated a vision and set of principles for a free and open Indo-Pacific," he said.
Subscribed Failed...
Subscribed Successfully...