Deepening crisis in auto sector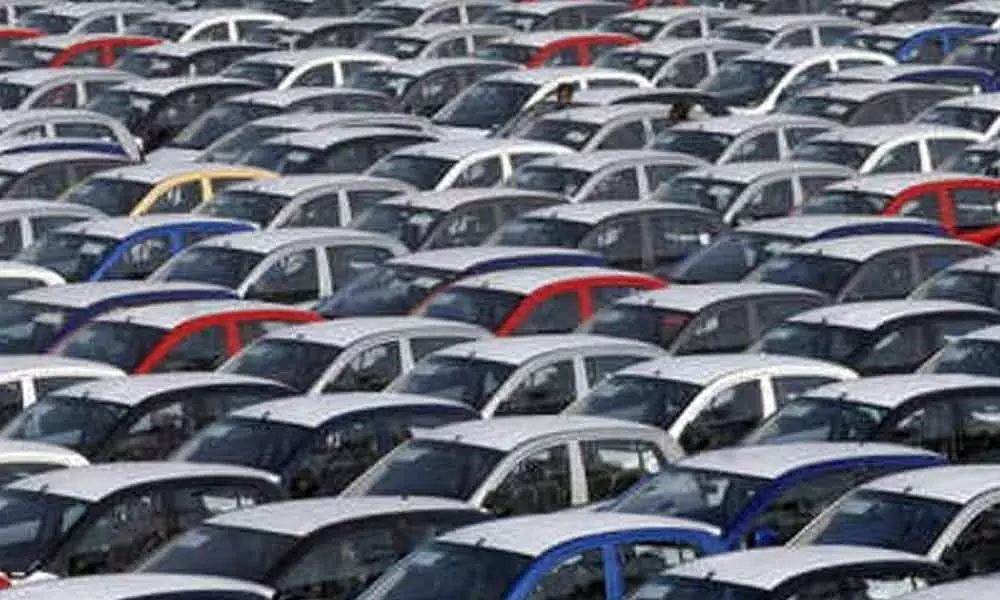 Highlights
Crisis in automobile sector, which makes significant contribution to India's GDP, seems to be worsening by the day.
Crisis in automobile sector, which makes significant contribution to India's GDP, seems to be worsening by the day. In August this year, automobile sales declined by a whopping 23.5 per cent to 18.21 lakh units from 23.82 lakh units in August 2018.
That was worst sales fall for the auto sector in a month on year-on-year basis in the last three decades. Worryingly, commercial vehicles saw biggest fall of 38.71 per cent from 84,668 units in August 2018 to 51,897 units in August 2019.
Commercial vehicles are mainly used for economic activity. Any decline in commercial vehicle sales is an indication of fall of economic activity.
Such a huge decline of commercial vehicle sales in August this year is a clear signal that economy is in a bad shape.
Last time that commercial vehicle segment went through a bigger sales fall was in January 2009 when sales witnessed 58.34 per cent decline. At that time, the country was hit by global meltdown.
Passenger vehicle segment also registered 31.57 per cent fall in sales to 1.96 lakh last month from a high of 2.87 lakh units in August last.
It was steepest monthly fall since 2000 when the sales nosedived by 35.22 per cent. Furthermore, PV sales in August fell for 10th month in a row and in 13 months of last 14 months.
As industry veterans pointed out, this fall is an indication that consumer sentiment did not improve even after the Modi government announced a slew of measures to improve liquidity in the system and soften interest rates in last one month. Interestingly, two-wheeler segment also did not escape from the clutches of slowdown.
Two-wheeler sales saw 22.24 per cent fall last month to 15.14 lakh units from 19.47 lakh units last year. Rural market is the biggest consumer of two-wheelers. Therefore, continuous fall in demand for two-wheelers signals distress in rural economy.
Nevertheless, there are myriad reasons for the sales slump in the key sector. Apart from slowing economy, transition to new emission regime scheduled for 2020, high GST and hype created by the central government about the faster rollout of electric vehicles, had taken toll on auto sales.
As per the schedule announced by the Centre, only Bharat Stage (BS)-VI compliant vehicles will be allowed to be sold from April 2020. At present, manufacturers are predominantly producing and selling BS-IV vehicles.
As result, new car buyers are postponing their purchases because they can lay hands on BS-VI vehicles if they wait for few more months. Automobiles, barring electric vehicles, are now placed in the highest GST bracket of 28 per cent.
In addition, there are surcharges as well, ranging from 1 to 22 per cent. As cars and bikes have become a necessity now, such a high tax on automobiles is a real deterrent.
No surprise automakers are seeking cut in GST to spur sales. Reports indicate that GST Council which is scheduled to meet on September 20 will take a call on this.
However, auto sector will be in deeper trouble if sales continue to fall even after GST is cut. That will be a clear signal that India's economy will suffer severe recession.