India-US trade pact no cakewalk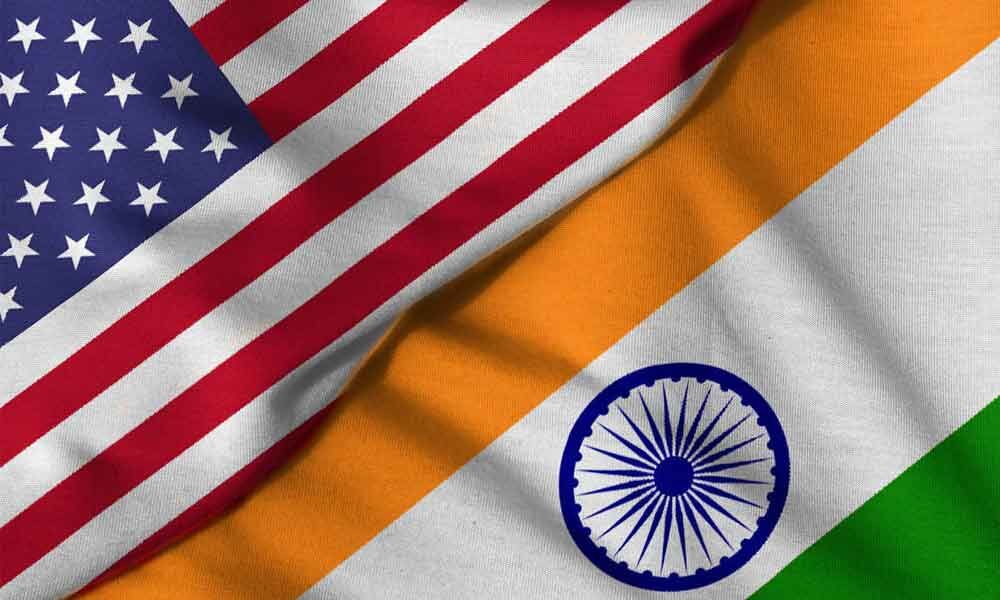 Highlights
Both Indian Prime Minister Narendra Modi and US President Donald John Trump love limelight. Both are mercurial in nature and seem to share a good...
Both Indian Prime Minister Narendra Modi and US President Donald John Trump love limelight. Both are mercurial in nature and seem to share a good friendship. This was amply evident during the 36-hour visit of the US President to India which concluded on Tuesday. But trade relations are a different ball game.
And friendships and personal relationships take a back seat when it comes to trade partnerships. Obviously, each country has its own interests and always bargains hard to protect them. So, it's no surprise that India and the US could not finalise the long-pending trade deal between the two countries during this high-profile visit of US President.
However, this is not the first time that the two countries failed to close the deal during a high- profile event. Many expected India and the US to sign the deal when Modi visited the US in September last year. At that time, the Prime Minister was in the US to attend the United Nations General Assembly. He met the US President during that tour. But the trade deal did not happen.
Prior to that, India called off year-long talks on the trade deal when the US withdrew duty-free access to its market for Indian products worth $6 billion in March 2019. Donald Trump, who won 2016 elections with his 'America First' slogan and anti-immigration sentiment, had several times expressed his displeasure over $18-billion trade deficit the US has with India, and high import tariffs on American products in our country.
During his media briefing in New Delhi on Tuesday, Trump has again talked about high tariffs on American products that are being imported into India. "We are being charged large amount of tariffs. I think you have to pay the highest tariff when you deal with India. Harley-Davidson has to pay tremendous tariffs when they send motorcycles here and when India sends to us, there is virtually no tariff," he remarked.
In the past also, Trump pointed out about high tariffs on high-end and luxury bikes of Harley-Davidson in India. But tariffs are not only the trick issue between the two countries. Outsourcing of jobs from the US to India is also a flashpoint.
It is a political issue in the US as well. The Trump government has imposed restrictions on H1-B visas that many Indian IT companies use to send their Indian techies to handle software projects in the US. This move has forced major Indian IT companies to employ local techies in the US.
However, it's a good sign that during this visit of Trump, both countries discussed issues related to key sectors like energy. Further, Trump indicated that India-US trade deal could be finalised by the year end. During this visit, the maverick US President described Modi as hard bargainer on several occasions.
But the fact of the matter is that Trump is the real hard bargainer. The world had seen that when he dealt with China on trade issues. Therefore, expecting him to go soft on India is juvenile. So, closing a trade deal with the US is no cakewalk for India. But let's us hope for the best.
Subscribed Failed...
Subscribed Successfully...