KCR's efforts to make civic bodies graft-free laudable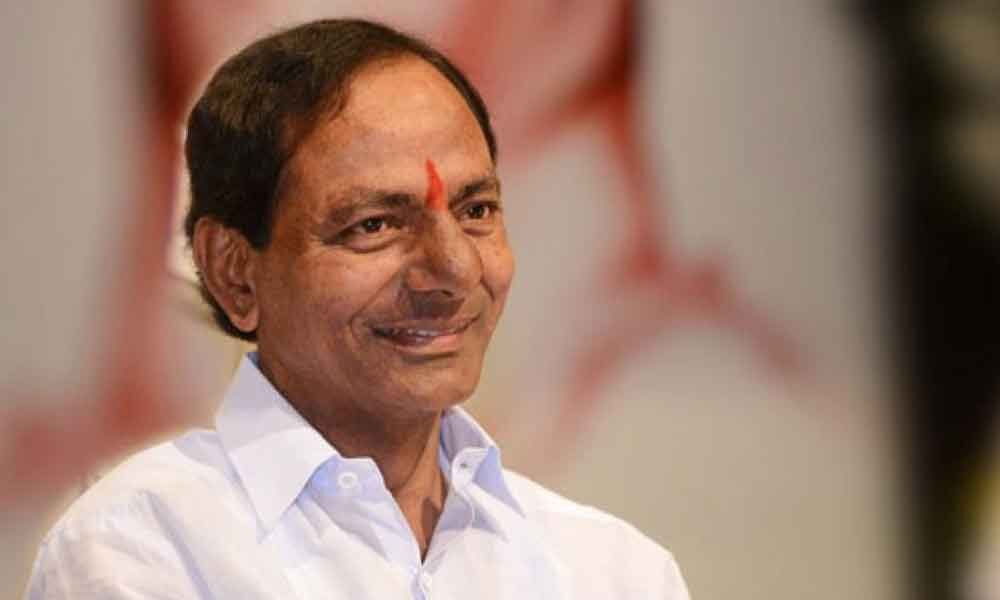 Highlights
'Baldiya Khaya Peeya Chaldiya image needs to change' was the stern warning Telangana Chief Minister K Chandrasekhar Rao gave to the municipal...
"Baldiya Khaya Peeya Chaldiya image needs to change" was the stern warning Telangana Chief Minister K Chandrasekhar Rao gave to the municipal councilors, officials and newly elected representatives.
It would be really a remarkable achievement if the Chief Minister can make this happen. The Chief Minister also said there was no point in talking about success stories in other countries. Strive to make our State the best.
This call of the Chief Minister certainly needs to be supported and each one should put in his best efforts to see that it becomes a reality. But then, is it really possible? Unless we widen our way of thinking and strongly believe in 'live and let live' policy, nothing will improve. Take for example the happening city, Hyderabad.
There are many foot-over-bridges. Some even have escalators. But then we do not use them. We do not like walking even 50 meters, climb 50 steps and cross the road safely. Instead, we prefer to criss-cross through the heavy traffic risking own lives and the lives of other road users.
The police which should take measures like having medians which cannot be crossed easily and force the people to use the foot-over-bridges, do nothing about it. We see ambulances blowing siren but do not get space to move forward.
The police which man the traffic junctions do not react and see that the traffic from other direction is stopped and way is cleared for the ambulance. In fact, there should be direct communication between the navigator of the ambulance and the police to get road clearance particularly at traffic junctions so that the patients do not lose the golden hour and precious lives can be saved.
We do not seem to be using technology for such purposes. The man in uniform at the traffic junction also refuses to react and clear the traffic to make way for the ambulance.
We talk of online booking of slots for various road transport activities like obtaining driving license, vehicle registration, permanent license, vehicle fitness etc. But then the touts continue to have a field day. How does that happen?
It is because the 'Khaya Peeya Chaldiya' is still in vogue. For the past 60 years, government after government has been promising to do away with corruption and red-tapism, but all that has remained as mere slogan. Even adopting technology did not help in curbing Khaya Peeya Chaldiya practice.
Not that there are no rules, but the creativity of those who are used to Khaya Peeya concept is such that nothing seems to be effective enough to stop them. The main reason for this malice is the mindset of the people. We talk big but when it comes to implementing, we prove we are no different.
We always believe that rules are for others to follow not for us. The change should take place from the level of common man to law makers and officials at various levels. We see that different authorities go to some house's challan them for violation of building rules.
But the big question is why did they allow such a building to come up? The only reason is officials at various levels do not want to give up Khaya Peeya Chaldiya attitude and the peoples representatives are no holy cows.
The big question now is can Telangana State set an example by bringing revolutionary change and make a welcome beginning. If the government succeeds in at least changing the image of Baldiya by making it corruption-free, it would be a great achievement.
Chief Minister quoted Bharturuhari Subhashitam saying that only courageous and efficient people shall complete any work though they come across many difficulties.
Let us hope that the Chief Minister and his team will succeed in proving that they belong to the category of courageous people in achieving the goal of changing the image of Baldiya.
Subscribed Failed...
Subscribed Successfully...