US visas in Donald Trump's line of fire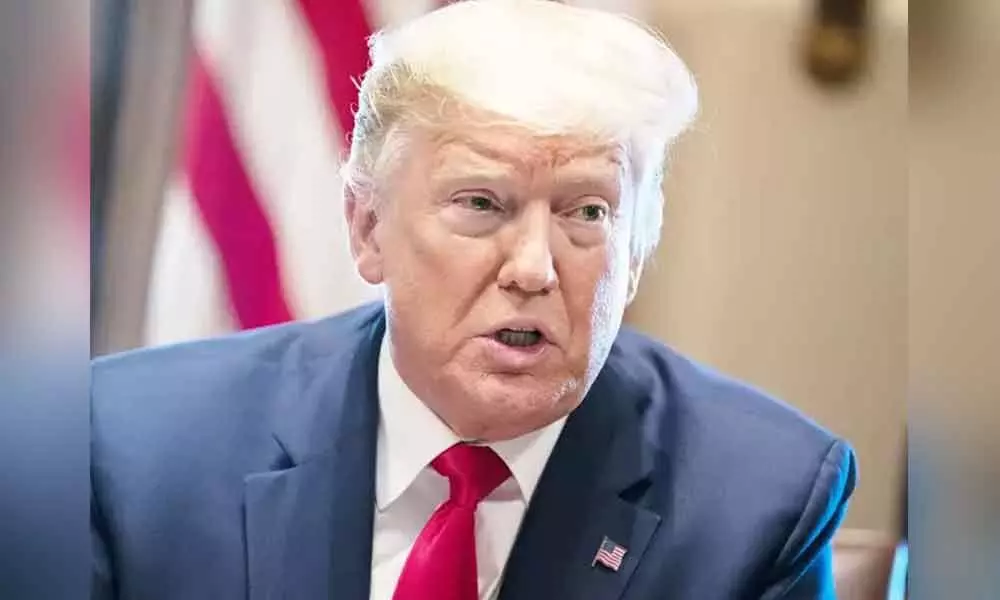 Highlights
As expected, US President Donald Trump issued orders temporarily suspending non-immigrant visas including highly popular H-1B visas used by IT professionals.
As expected, US President Donald Trump issued orders temporarily suspending non-immigrant visas including highly popular H-1B visas used by IT professionals. That means the US will not issue any of the non-immigrant visas during the remaining part of 2020. Apart from H-1B visas, the other visas that have been suspended included H-2B (for temporary workers), H-4 (given to dependents of H-1B), L-1&2 and J-1 &2.
Trump's orders seem to be aimed at providing more jobs to locals ahead of this year's presidential elections at a time when unemployment levels in the US reached record highs due to Covid-19 pandemic. The US officials claim that the ban will open up 5.25 lakh jobs for American citizens. But the move is unlikely to impact Indian IT companies much though they routinely use H-1B visas.
Most of Indian companies adopted a course correction and enhanced local hiring plans immediately after Trump stormed to power in January 2017. As he won elections on the 'America First' slogan, he brought in a slew of measures to see that American citizens get first preference in employment opportunities, thus forcing Indian companies to hire more locals. However, the latest order will have a huge impact on thousands of Indian IT professionals who rely on H-1B to work in the US. Indians are the highest beneficiaries of the H-1B visa programme and other immigrant visas.
Besides, Indians studying in the US will also face challenges. Owing to the ever-depreciating Indian rupee, salaries in India are a fraction of what one gets in the US for the same job and position. That is the reason why India's talented youngsters are flocking to the US shores in search of greener pastures and greenbacks. So, the ban will obviously impact Indian aspirants more. But times are changing. With rise in local population, countries are struggling to provide jobs to their own citizens. The situation is not any different in the US. If someone thinks that this issue will disappear and the US will welcome outsiders with open arms in case Trump loses this year's election, he or she is dead wrong.
The US will continue to restrict the entry of outsiders whoever wins the next presidential elections. There is a limit to the number of immigrants any country can absorb. Immigrants are welcomed into a country as long as they do not pose threat to the livelihood of locals. But that is what is happening in the US now. However, India should convert this crisis into an opportunity, make use of the talent that otherwise would have flowed into the US and create opportunities for them. India obviously needs a large talent pool if it wants to put its economy into higher growth orbit through innovation and new ideas. For that to happen, it has to keep its talented youngsters in the country. The bottom line is simple. No country can afford to provide jobs to people born in other countries when its own citizens are jobless. So, India should take care of its citizens instead of complaining about the decision of the US to put curbs on non-immigration visas.
Interested in blogging for thehansindia.com? We will be happy to have you on board as a blogger.