Creative chip off the Silicon Valley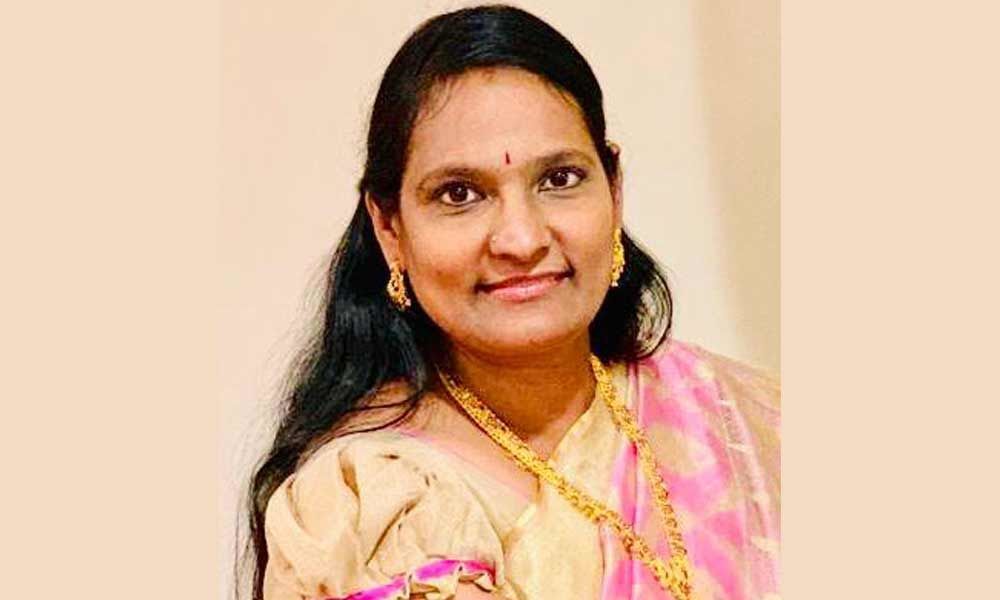 Highlights
Writing about common Americans is perhaps not an easy task.
Writing about common Americans is perhaps not an easy task.
Recognised as citizens, nationals, and green card holders or resident aliens, the identities baffle us in an ancient country like India.
Having 185 different types of visas, and of them very predominant being the non-immigrant and immigrant visas, people from different parts of the world, land at the USA on business, transit, student and exchange visitor basis.
Dubbed as the model minority, people in USA of Asian-American ancestries, and particularly from India, are around thirty-two lakh and still increasing, seen as the fastest growing ethnic group.
Of them, the Telugus, who started to reside in the US dates back to last six decades, now swelling to four lakhs plus, a sizeable community growing and contributing to the USA social development as well.
Their mainland being the USA, literature about themselves came only in a small measure by far and large.
In fact, we observe that this diaspora follows more actively the turn of events back at their country/region.
While some associations in the name of the language, carry out some cultural activity, the common spectacle will be that these non-resident Telugus, will have limited activity, in the US.
Young generation voices like Chimamanda Adichie, a Nigerian citizen but a permanent resident of USA, is a shining example of pluralistic voices of this melting pot of civilisations.
Unlike other immigrant communities or nationals, we find fewer people from Telugu, figuring in the US society, where they belong by choice.
Though they are now staying there for more than half a century.
Now for a change, after some comic accounts making rounds in the previous decades, and Telugu Associations in North America being sponsors of cultural extravaganzas, for their well-reasoned entertainment and identity across the Atlantic, here come some tales from the ordinary life in the Silicon Valley.
'Silicon Loya Sakshigaa' (Witness the Silicon Valley) is an anthology of short stories and the credit goes to the writer is K Geeta, a poet and fictionist, who silently made this simple and sincere achievement.
Meet Dr Kala Geeta Madhavi, a lecturer in the government colleges, prior to her present stint at the USA, now running a software company.
Dr Geeta in her slim book of life vignettes, makes friends with Mexican women and learns what it would take to be optimistic in the land of dollar dreams, and presents the reader with the real-life situations in which we meet people without homes, health insurance, aspiring zealot Indian young families trying to establish themselves, with less income, and with the dependent status, how young wives get frustrated, trying to find a meaningful expression to their stay in the land of free.
The stories like 'Open House', 'Work from Home', 'Dependent America', 'Driving License', Food-Waste food" "ill health – Insurance" "homeless" "single mom" "Childcare" , all stories in this anthology have English Titles only, since they signify a particular social reality in the American society.
Geeta, in a disciplined narrative just allows the story to unfold.
Reading the tales, the reader can imagine, how different and tasking the common life in the USA could be.
For instance, Mexicans are seen in society as a labour class population.
Imagining friendship between them and other nationals/citizens is very difficult for the Americans.
The Indian character in the tales, observes the subtle disparities, and time taking regulatory mechanisms.
Amigo is a Spanish word, for friends, and since the tales contained herein, have a continuity, which is a valuable addition to short stories, the characters, Supriya (Riya), Alisia, Antoniya, Meralda, Jeena, Lee, Lev and others appear in the stories in different situations.
The stories for the first time, give the common reader, an idea about the many-tiered society of USA, and how difficult it would be for many who flock to the USA, chasing a dream, to achieve a settled life, in the complex social conditions.
From the point of view of a 'dependent' , to the one settling as a resident/ national, in a country, where they can never vote, the alien residents need to register and record their interactions and chance encounters, as this will be an added dimension to the three hundred sixty degrees of literature, that keeps the creative globe spinning.
Geeta 's tales are a testimony of a writer, who takes the road not taken and leaves the human warmth as the everlasting sterling quality.
These tales prove that Silicon Valley can have some natural chips too. Kudos Geeta.
Interested in blogging for thehansindia.com? We will be happy to have you on board as a blogger.