Cricket commentary selections?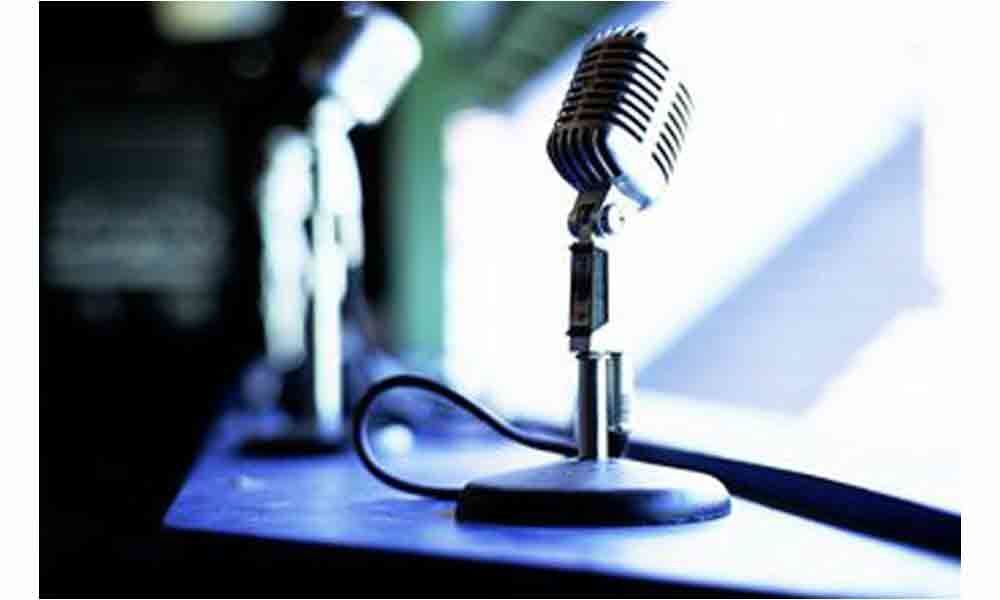 Highlights
'Now with IPL and the elections done with, we have nothing to do until the cricket World Cup,' said Subbu. 'I want to do something now because once...
'Now with IPL and the elections done with, we have nothing to do until the cricket World Cup,' said Subbu. 'I want to do something now because once the World Cup starts, we won't do anything productive except watch ads and eat stuff delivered at home.'

'What's on your mind?' I asked.
'There is one aspect of the game that's been bothering me no end for years,' he said. 'I wake up in the middle of the night sometimes, wondering when these guys will retire. Will they be around until we die?'
'Who?' I asked, confused.
'Cricket commentators and anchors man,' said Subbu. 'How long do I have to suffer the same ones? As a cricket fan, I cannot handle both - the pressure of watching close matches and the continuous assault from the commentators and anchors.'
'What are they doing to you?' I asked, surprised.
'Not just to me,' he said. 'To a billion plus Indian fans who are leaving their jobs, taking loans to buy tickets, t-shirts, beer, and pizza to watch their cricket team play. Our collective eyes, ears, and psyche are under attack from the commentators.'
'Can't be so bad,' I said.
'Of course, it is,' he said. 'Take the waterboarding commentator whose remuneration is linked to the number of words he speaks. His words drown you like in waterboarding torture, leaving no space for you to enjoy the game. Imagine that you are concentrating hard on the dialogue in an interesting part of the movie and the guy next to you is talking loudly without a break. How would you feel?'
'Like breaking something,' I said. 'In the upper parts of his anatomy preferably.'
'Correct,' said Subbu. 'And there is another one, the philosopher, who tries to connect dots that are not connected. He sees plans, conspiracies and possibilities that no one else sees in the game. His foray into unnecessary angles muddles up our thinking completely and his delusional drama distracts us from the real drama out there.'
'Hmm,' I said.
'The worst is the giggly gang that cracks private jokes and giggles endlessly like schoolgirls. They get on my nerves – not because they giggle like schoolgirls, who I must add look quite adorable when they giggle - but simply because these full-grown men are not schoolgirls and have no business to giggle like them. I am up to my gills with them. I want change!'
'So, what do you want to do?'
'I want us, the paying audience, to have a say in selecting the commentators' team before the World Cup begins. A Committee of Fans must be formed to demand this. We want to know how, why and on what basis are these people being thrust on us. We want to select or elect who we want to watch.'
'Anyone in mind?' I asked.
'For pure entertainment factor, I'd select film stars, politicians, and comedians. They can do as good a job at giving vague pitch reports, making predictions based on audience polls, reading out useless stats, giggling, making faces, etc. Imagine two film stars running around the green turf singing a song, a politician hogging the mike at the presentation or beating up an adversary or two in the finals, a comedian making fun of everyone.'
'Wow,' I said. 'Sounds
exciting.'
'There could be a small problem though,' said Subbu.
'What?' I asked...
'The audience may want to watch the commentators more than the cricket,' he said. 'I don't know if that's a good thing.'
Subscribed Failed...
Subscribed Successfully...