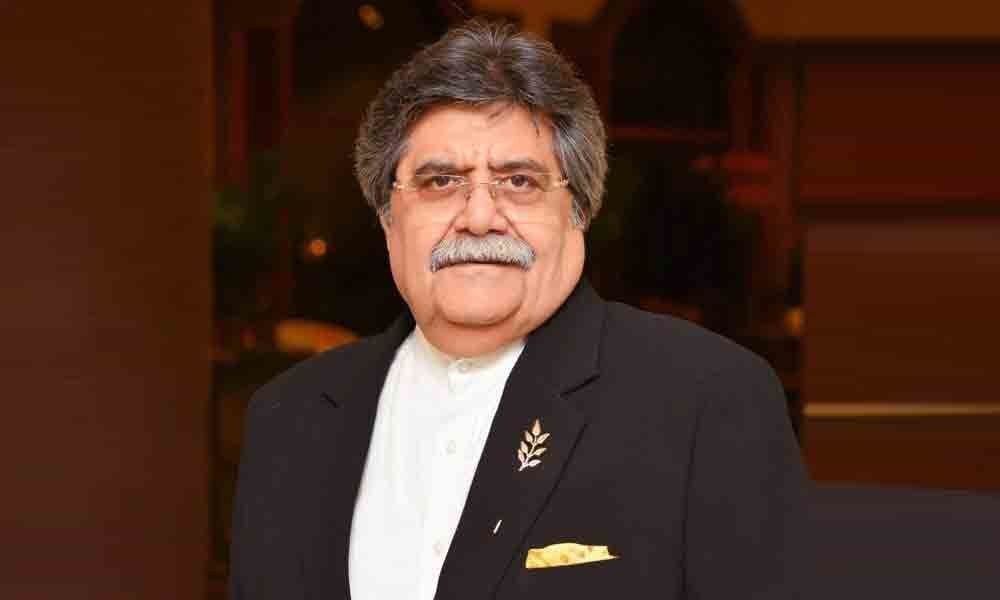 Highlights
Liquor baron and a food connoisseur Rocky Mohan is the brain behind premium dining service app 'Gourmet Passport'…
Popularly known as the 'Old Monk Man' for keeping alive the legacy of India's favourite drink Old Monk Rum – Rocky Mohan is also a diehard food connoisseur. Driven by his limitless ambition and thirst for innovation, he started the

Gourmet Passport, the dining privilege app –that makes it easy for diners to discover top-rated fine-dining, 5-star, and standalone restaurants/bars in Hyderabad, Delhi NCR, Mumbai, Bengaluru, Pune, Ahmedabad, Chennai and now Kolkata.
Apart from his other endeavours, Rocky Mohan is also the author of several best-selling cookbooks including 'The Art of Indian Cuisine', 'Wazwaan: Traditional Kashmiri Cuisine', 'Rice & Spice' and 'Rocky's Table'.
Excerpts from an interview:
What was the idea behind starting the 'Gourmet Passport'?
The principal idea was to provide a discovery platform to the diner without putting extraordinary pressure on the restaurant and to offer the member of the Gourmet Passport one offer across all its partner restaurants. The offer being buy 1 get 1.
On what criteria do you select the restaurants for your collaborations?
The restaurant must be a top line restaurant with a reputation for good service and good food.
How do you handle direct competitions, which offer similar services?
While there are a number of apps in the market, they have all a great deal of confusion in the offers they make. While Gourmet Passport stands on two pillars, one being exclusive restaurants and one type of offer across all its partner restaurants. Further, Gourmet Passport is the only app that offers buffets, main course and drinks together and the offer can be redeemed together. This makes it unique in itself.
What is the growth arc of this service?
In the last three years of its existence, Gourmet Passport has grown substantially and is now available in nine cities of the country. We shall be adding three cities to this tally within the next few months.
As a foodie what changes do you see in the near future?
The one major change that I expect is that chefs are going to start using a lot of local and fresh produce which is a good idea and it should happen.
What do you think about the explosion of food culture in India?
I think it's just the beginning. Social media will continue to influence growth. More nuclear family homes will further fuel growth.
What do you think about the food in Hyderabad?
Hyderabad has always had a great traditional food culture, which is now evolving exposing the youth of the city to newer cuisines and concepts.
Subscribed Failed...
Subscribed Successfully...