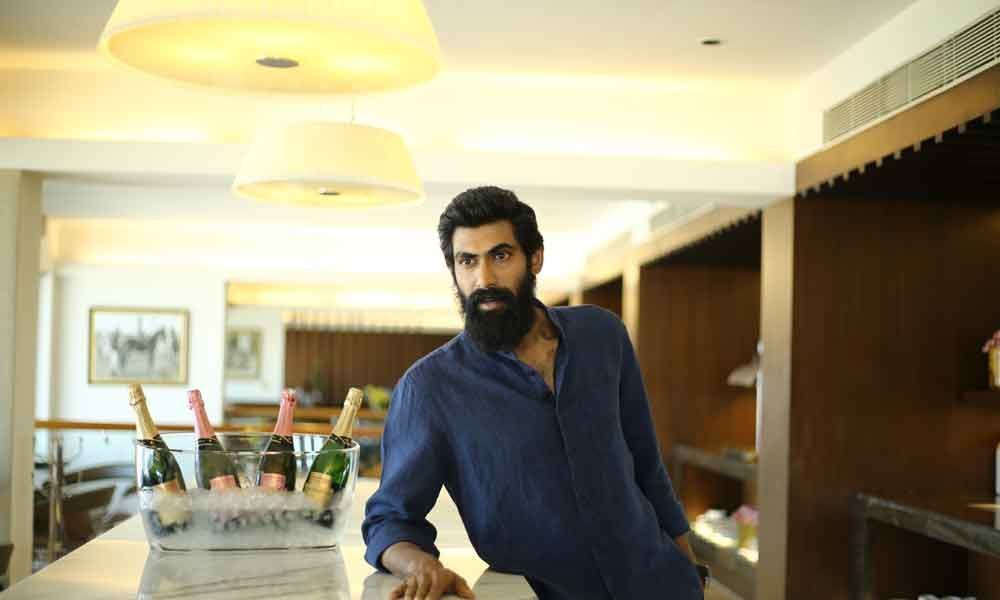 Highlights
I think being a party starter depends on the requirement of that situation or moment. I believe that I have it in me to add an element of a party to any situation
Rana Daggubati, the current heartthrob of the tinsel town has been selected as the brand ambassador for 'The Party Starter 3.0' campaign for 2019. The Campaign is an initiative that involved innovative brand campaigns, limited-edition bottles, and even a party anthem in 2017 – featuring Bollywood icon Sonam Kapoor and musician Anushka Manchanda.

This year the series will salute people across various genres that have made a difference. It will delve deep into each achiever's personal and professional journey.
Excerpts from an interview:
Tell us about your association with Chandon?
The sparkling wine brand Chandon is something new and I believe it defines the new-age, millennial India. It is a fun campaign that speaks about me being a party starter. I feel the campaign presents a fun piece of what I do and what I have done in my career. The experience has been excellent with this energetic team.
What makes you a party starter?
I think being a party starter depends on the requirement of that situation or moment. I believe that I have it in me to add an element of a party to any situation. With Chandon acknowledging me as a party starter and a game changer, I feel like touched and humbled.
How is it to for your latest Hindi film 'Housefull 4'?
It's a big cast and definitely was a party all the way. It's a different genre from what I've played before and I'm excited for people to watch and have a great time. An absolute fun experience working with this mad cast!
What is Anthill studios all about?
The tech startup I work with is called Anthill studios, which is an accelerator programme. It is aimed at supporting startups in the media and entertainment sectors. Be it Augmented reality or virtual reality. Our objective is to be part of any new storytelling formats. Rana, the party starter