FLO to focus on "Financial Literacy" in women: Shubhraa Maheshwari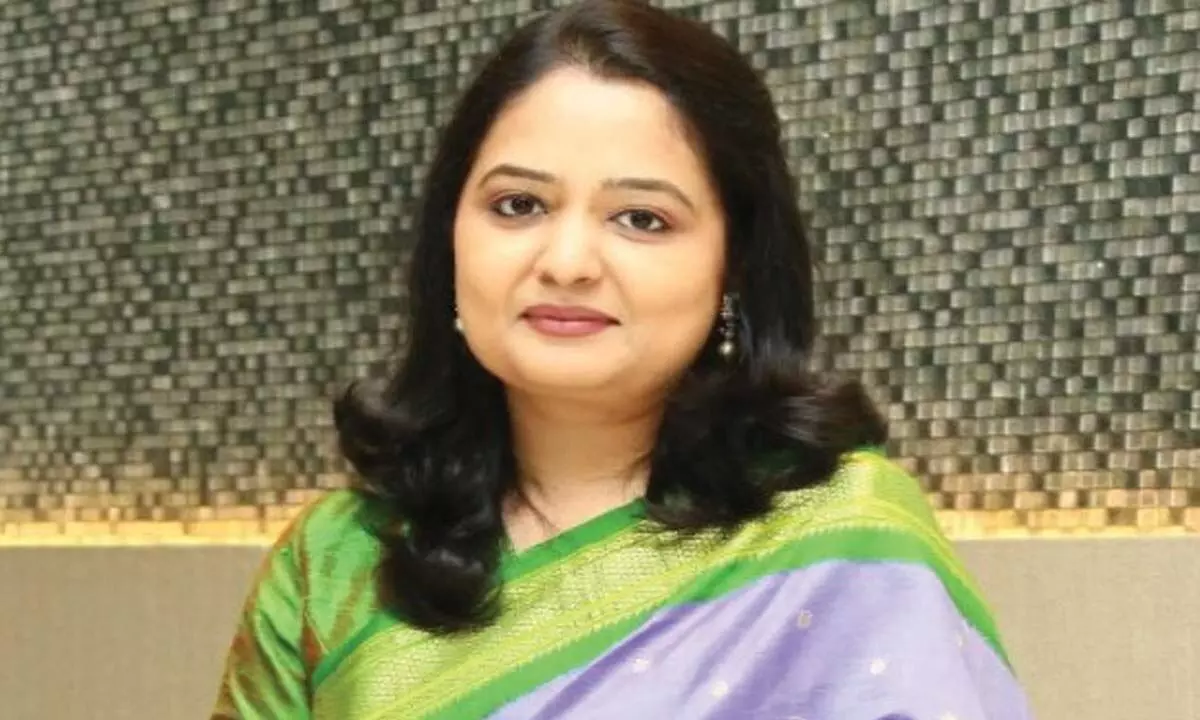 Highlights
We all know EMI as Equated Monthly Instalments. But do we know EMI as Earn, Manage and Invest: Shubhraa Maheshwari
All of us know EMI-Equated Monthly Instalment. But do we know 'EMI' as Earn, Manage and Invest? Asks Shubhraa Maheshwari, Chairperson of FICCI Ladies Organisation (FLO), Hyderabad Chapter.
A Chartered Accountant herself Shubhra is partner with BM Chatrath & Co with over two decades of professional experience, embarked on Financial Literacy in women this year.
Shubhraa currently is the Director of Bluestones Group of Companies and served among others clients like Tirumala Thirupati Devasthanam, Aarogyashree Healthcare Trust, National Highways, many NBFCs and 300 plus corporates.
My theme for the year is 'Financial Literacy', she says. The main objective behind this theme is to create awareness about financial products, services, instruments, savings, good financial practices, digital and consumer protection. The Financial Literacy Week is an initiative by RBI to promote awareness on key topics every year through a focused campaign, informs Shubhraa.
Surveys after surveys show that women have amongst the lowest levels of financial literacy.
We have gone through two devastating pandemic struck years and we may go through new waves anytime in future. Women are the biggest sufferers. The key part of the solution is unleashing the economic power of women. So, FLO Hyderabad Chapter's vision for the term is "Stronger SHE" is an endeavour to provide systematic and tailored resources for women to build long-term and sustainable livelihoods for themselves and for society.
Our theme for the year is Financial Literacy for women through a series of learning sessions and workshops. This is also a national initiative being headed by me, Shubhraa shared.
College students spend 16 years gaining skills that will help them get a job, yet little or no time is spent understanding how to save, invest and grow their money.
We have seen the poor remain poor and rich grow rich. Why is it so? It is purely due to their financial acumen.
Those who stay poor blame other people for their lack of money. They believe money is for the greedy and selfish. But, they don't get financial education. Financial Literacy is not taught in educational institutions in our country. That is very sad.
It is just as important in life as the other basics, says Shubhraa. An investment in knowledge pays the best interest The current financial problems people are facing are not fixed with money, but with financial education, she emphasises.
We must know that it is not how much money you make, but how much money you keep or save, that matters the most. It is important to be financially prepared irrespective of our age, gender, education or living in metro or rural learning how to manage our finances can be life-changing, she said.