Manobina Roy: One of the earliest women photographers in the country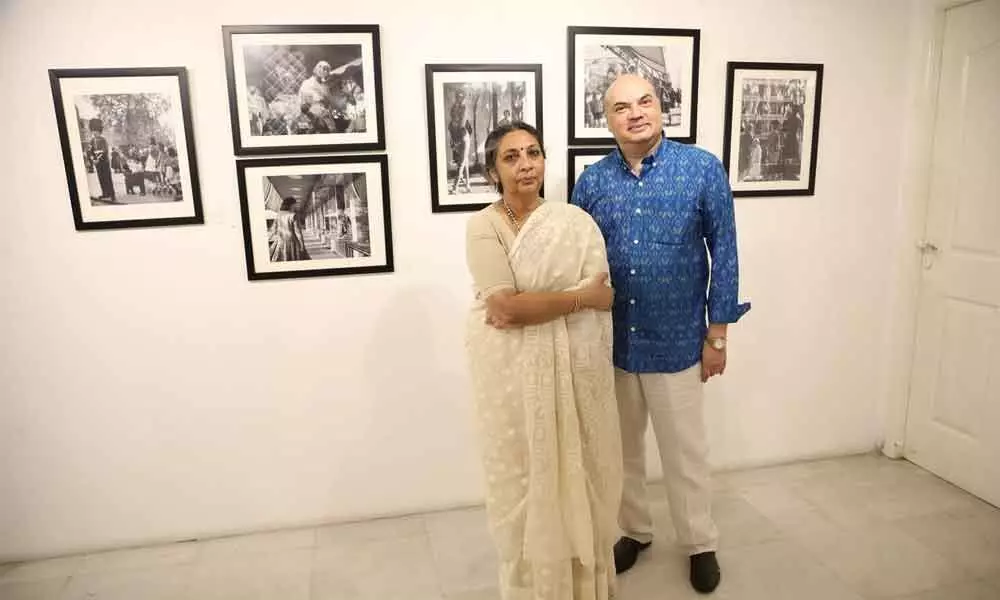 Highlights
In the 1930s and 40s, there were only a few women who practised photography.
In the 1930s and 40s, there were only a few women who practised photography. Most were commercial studio portraitists, who catered to the needs of women in 'purdah'. The celebrated Homai Vyarawalla was the lone professional photojournalist in India.
In this context, the role of amateurs in bringing photography into the arena of contemporary art is significant. Manobina Roy, along with her twin sister Debalina, was among the first women to take to photography for aesthetic needs.
Together they displayed their works regularly in the salons of pre-Independent India, eliciting encouraging responses from connoisseurs and the media.
Professor and art historian MC Mohan, the curator of the exhibition 'A Woman and Her Camera' at Shrishti Art Gallery, Hyderabad had planned to showcase 90 of Manobina's photos here but lack of space compelled him to showcase only 61.
He says, "In the early years of its history, Fine Art Photography closely followed the concepts of paintings. While embracing its values and principles, photographers turned to paintings for inspiration.
In this context, Manobina Roy's contribution is significant in the move away from pure visual representations to ordered visuals that could provide emotively stimulating and thought-provoking aesthetic experiences."
"By the time Manobina Roy took to photography seriously, the visual arts in India had progressed from aping the West to seeking inspiration from indigenous forms and had further moved on towards universal goals," Mohan adds.
Mohan informs that the photographic work of Manobina Roy provides the missing link in reconstructing the history of Fine Art Photography of India.
Between pictorialism of the early 1900s and the experimental and documentary photography of the 80s and 90s. "A passionate photographer through nearly seven decades, Manobina Roy has left behind a huge treasure trove of photographs waiting to be discovered.
She was a pioneer among a generation of photographers who embarked on a journey towards developing individual modes of expression. They broke away from the conventional practices of the day, in the aim of establishing a place for photography in contemporary art," says Mohan.
Being a curator, it was a challenging task for Mohan to come up with the show. "The photo sizes were very small, and it was difficult for us to make them large to frame them.
Apart from this, we tried to mention the dates or years and we were able to mention the years and titles to a few. It took six months for us to come up with this exhibition."
Aparajita Sinha, Manobina's daughter, says she is happy that after staying in the shadows of her famous husband (Bimal Roy) for so long, her ma's talent is finally getting recognised with the exhibition.
Manobina's son Joy Bimal Roy remembers vividly how during an exhibition of his father Bimal Roy's photographs in January 2000, his mother was sitting in a corner when he asked her what happened Ma?
She remarked that no one had ever done such a showcase for my photographs. I was stunned. And she passed away on September 1, 2001.
Joy says, "I visited Hyderabad when my sister was showing a movie of my father and I met Mohan at the event. I discussed with him that I want to display my mothers work and I was in tears, Mohan agreed to curate the show, though we don't know each other.
And I am happy that Mohan did this. We will showcase them all at the exhibition in Mumbai on November 27, which happens to be Ma's birthday as well."
"Instinctively I knew this will be good. But because most of her photographs were shabbily lying in various trunks, it took us around six months to restore them," Joy shares.
Subscribed Failed...
Subscribed Successfully...