Akshaya Patra Foundation resumes Mid-Day Meal Scheme in Bengaluru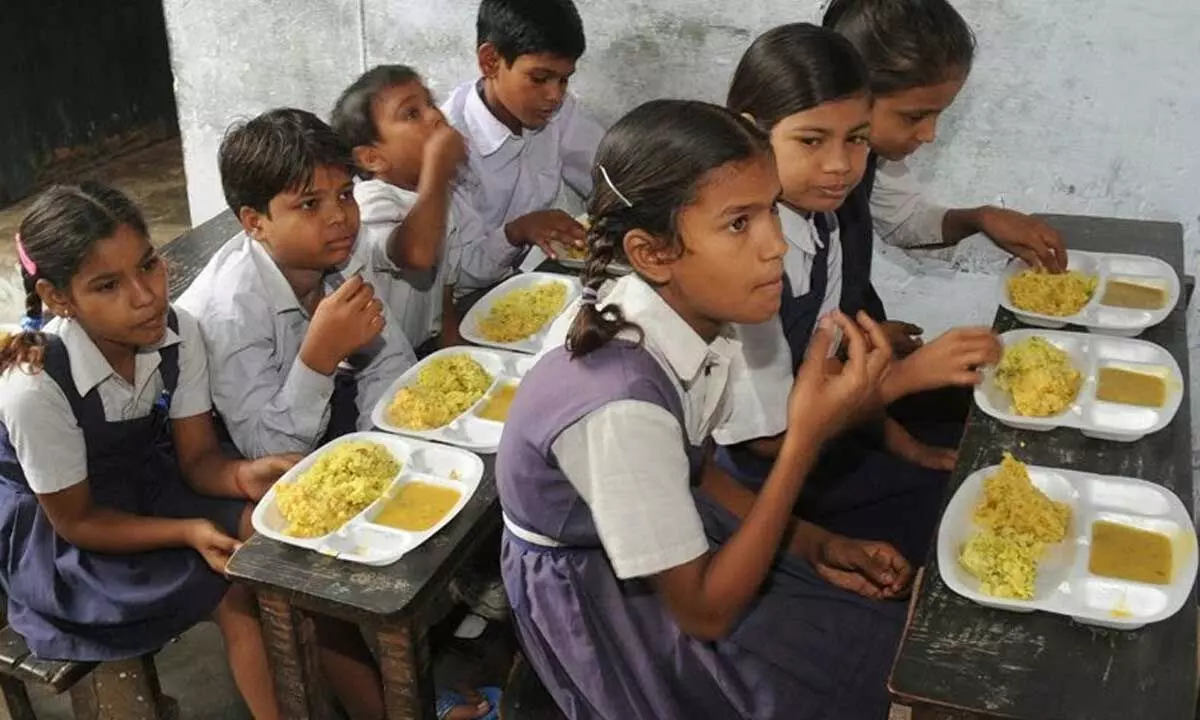 Highlights
With schools reopening after the 50-day summer vacation, students in Karnataka are back in the classroom for the academic year 2023-24
Bengaluru: With schools reopening after the 50-day summer vacation, students in Karnataka are back in the classroom for the academic year 2023-24. In view of this, The Akshaya Patra Foundation resumed the PM POSHAN or Mid-Day Meal (MDM) Scheme in Bengaluru. The Foundation will start serving over 70,000 children studying in 1,272 schools in and around Bengaluru city through its four centralised kitchens in Rajajinagar, Vasanthapura, Guniagrahara, and Jigani from today.
Following the necessary safety protocols and adhering to the local government guidelines, on Thursday the foundation served a delectable meal comprising Vegetable Pulav, Rawa Payasam, and Curd. Vegetable Pulav, cooked with a variety of vegetables such as carrot,

beans, cabbage, turnip, beetroot, and pudina, offers essential vitamins and minerals. Rawa Payasam, a traditional Indian dessert made with semolina, milk, and jaggery, and seasoned with dry fruits and ghee, provides energy and is a treat for the taste buds. The meal is complete with curd, which serves as a cooling and nutritious component to the children's diet.
Chanchalapathi Dasa, Vice Chairman of The Akshaya Patra Foundation, expressed his delight at the resumption of mid-day meal feeding in Bengaluru. He said, "We are pleased to restart mid-day meal feeding after the summer vacation in Karnataka. Our foundation firmly believes that no child should be deprived of education because of hunger. By providing nutritious meals, we aim to ensure that every

child receives the necessary nourishment to thrive academically and physically. We are grateful for the continued support and collaboration from the State Government, Government of India, and the local community in our mission to address hunger among children."
As the implementing partner of the Central Government and various State Governments' mid-day meal programme, Akshaya Patra Foundation is serving 21 lakh children in 15 States and 2 Union Territories from 67 kitchens in India. We have been serving Mid-Day meals since the year 2000. Mid-day meal programme not only addresses classroom hunger but also acts as an incentive for children to attend school regularly, improving enrollment and retention rates. By resuming the mid-day meal feeding in Bengaluru, the foundation aims to empower more children with the gift of education and nutrition.