NGO strives to promote Civil Services as a career choice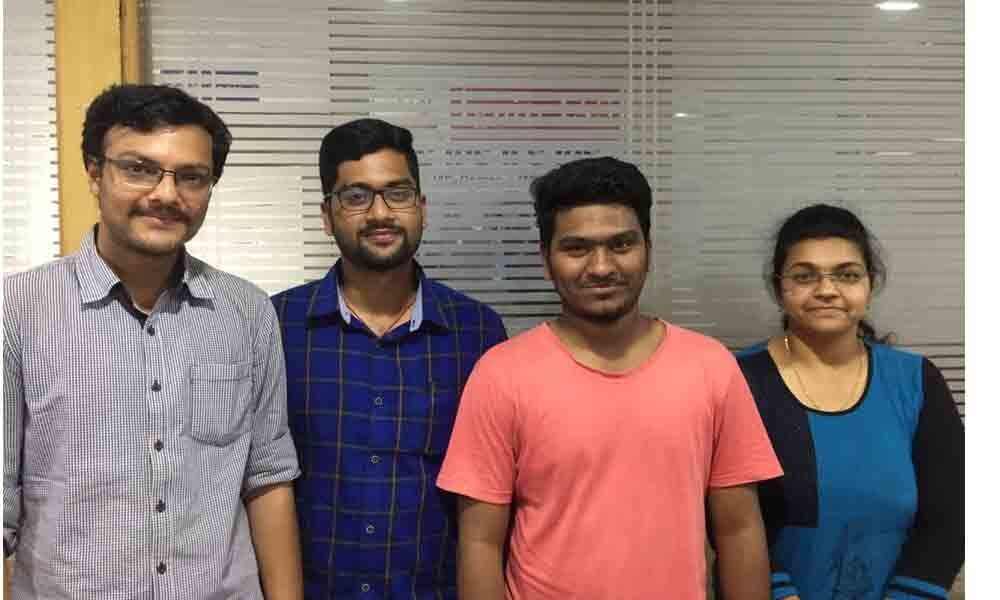 Highlights
• Opportunities for IAS aspirants in Telugu states
• Within three months, more than 2000 students show interest in this course
• Test for free Civil Services coaching on May 5
Hyderabad: The YuvaGyani NGO and the Ignite IAS educational organisation have come up with an initiative to encourage and provide assistance to students aspiring to crack Civil Services. YuvaGyani is run by experienced youngsters from various fields to bring out the young intellectuals and give them better chances to prove themselves and succeed in life. This NGO was started by a team of young students Phaneedra Rao, Nikeelu Gunda, Shreiyas Muralidharan and Lakshmi Reddy in the month of February 2019.

Their aim is to identify meritorious students and motivate them to choose career in Civil Services. As part of the initiative, the YuvaGyani and Ignite have organised offline talent tests across 22 districts. All students who have cleared X and Inter II year exam are eligible to appear in this test. Top three students in each category, X and Inter, scoring the highest marks will be rewarded with free IAS coaching for next five years at Ignite IAS. There are two rounds of semi-finals and grand finale.
All the district level qualified candidates are eligible for round two where 50 students are shortlisted for grand finale through online exams. The top 50 students will be selected for the grand finale out of which three winners will get five years complete free education (Inter, Degree, IAS coaching) from Ignite IAS.
The talent test was conducted in Warangal and Nizamabad cities recently where more than 2000 students participated. It will continue till May 3.
The organisers said "The students who performed well in the talent test would have to attend grand test which will happen at Ignite IAS, Suraram campus in Hyderabad on May 5.
Nowadays students are getting attracted towards computer sciences or engineering. There are many other career choices where in the next generation children can opt and explore. But there is not much awareness on these other fields of career especially in Telugu states.
"The test is to identify admirable students and motivate them to choose career in Civil Services. We have organised talent tests in several places of Telangana and Andhra Pradesh. The purpose of this initiative is to create awareness in children and parents about various careers that can be chosen to make their life successful. said Phaneedra Rao, one of the founders.
'The plan is to pull out the best brains from rural areas and to provide them with proper guidance and mentorship under experts as per their interests' he added.