Innovation Awards to be presented today at JNTUH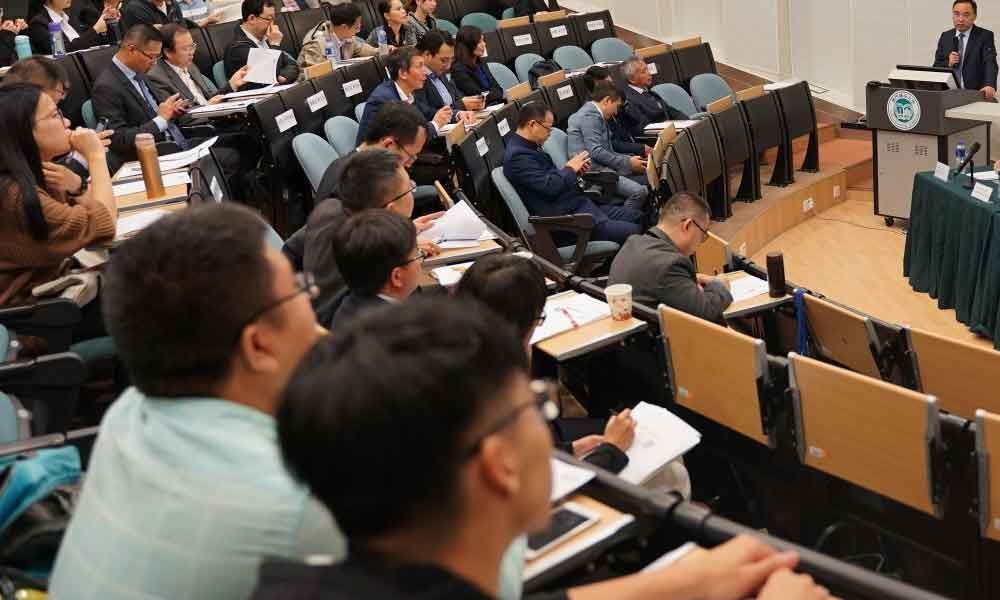 Highlights
The first official Hackathon league organised by JHUB was themed on the 'Sustainable Development Goals'.
Hyderabad: The first official Hackathon league organised by JHUB was themed on the 'Sustainable Development Goals'.
The 17 Sustainable Development Goals (SDGs) prescribed by the United Nations are believed to stimulate and align student innovations in the areas of critical importance to the world in general and India in particular. A series of 15 Hackathons have been organised across different institutions in the state during Jan-Feb 2019.
The Vice Chairman of AICTE- Dr. Poonia along with the Vice Chancellor of JNTUH have formally launched the league with 200-250 students participating in each of the Hackathons. The Hackathon league saw a participation from over 3500 students from about 60 colleges.
The students have picked a few industry 4.0 skills such as- AIML, IOT, Block-chain etc. during the workshops conducted at the Hackathons. The innovative minds hacked for over 36 hours at a stretch to build a prototype of their idea.
On Health care, Agriculture, Water Conservation, Industry and Infrastructure, student ideated and hacked overnight to demo their proof of concept Nearly 450 ideas have been demoed in all.
The Top 3 teams of each of the Hackathons have been invited for a Bootcamp at JHUB to compete for the Top 20 of the University. With a Strong Mentor Connect from Industry, Alumni and HYSEA innovation Forum, the students have received the best of mentoring in this journey.
The Grand Jury is scheduled at UGC Academic Staff College Auditorium from 11 AM onwards will showcase their proof of concept to the Grand Jury. The Innovation Awards shall be presented later during the day by Jayesh Ranjan IAS, IT Secretary, Govt. of Telangana.
JHUB is a University wide innovation initiative launched in Jan 2018 by JNTUH. It is a Hub and Spoke model with 30 Engineering Colleges under JNTUH working to nurture the innovation culture in students.
A series of intervention programmes are designed to help students start with an idea, to come up with a start-up by the time they graduate. Ideation, Product Engineering, B-plan, Idea Acceleration, are some of the programmes which a student can explore right from Year II of their Engineering; so as to get ready for Incubation of their idea by the time they graduate.
A Strong Mentor Connect, IP eco-system, co-working space and skill development to hone industry 4.0 and entrepreneurial skills, to promote innovation and Tech-enterprise Incubation. A showcase of student ideas at J-LABS is also planned during the event.
Subscribed Failed...
Subscribed Successfully...