Reforms needed in Indian education system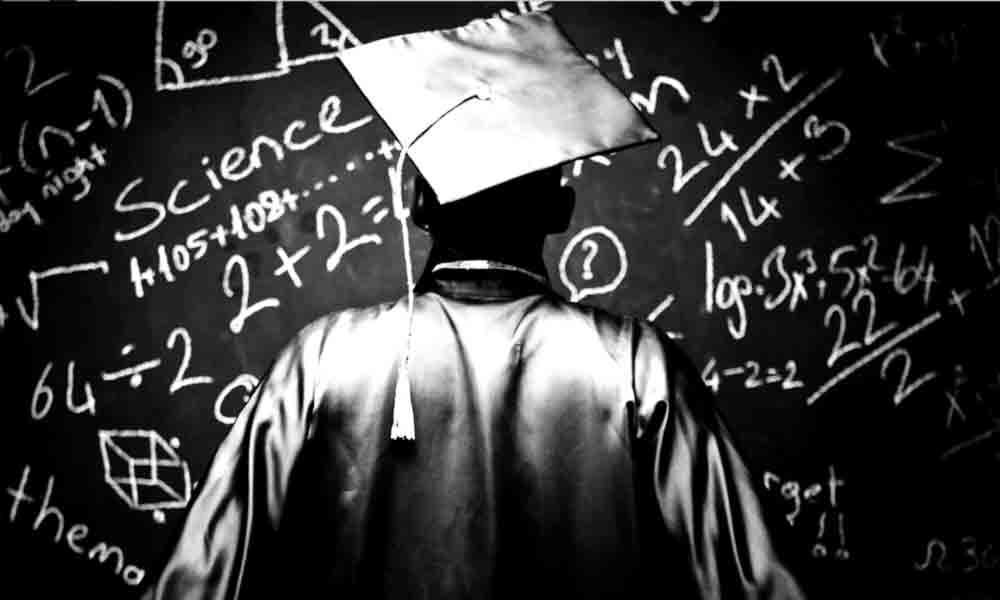 Highlights
Education is crucial to shape our lives, but Indian education system is grappled with several issues and that needs serious reforms and changes and the reforms needs to implement from elementary level.
Education is crucial to shape our lives, but Indian education system is grappled with several issues and that needs serious reforms and changes and the reforms needs to implement from elementary level. Though Indian government and institutions have been working to reform present education system, but still several issues remained to be taken care of.

Rote learning
Today, the schools are encouraging the children to memorizing the facts to get good percentage of marks in board examinations so, students just mug up and undeniably Indian education is spoon feeding. It means our education system is mainly emphasis on Theoretical knowledge rather than conceptual learning. Conceptual learning helps students to understand the basic concepts and able to retain and apply better in their life.
Added to rote learning, the lack of availability of trained teachers at all levels are missing in the Indian education system. Although acumen of excellence exists, the quality of teaching, especially in government schools, does not meet the standards.
India's literacy rate is 77 percent and lags behind other developing nations having literacy rate of 90 percent. At present India is grappling with poor quality of teachers and poor student-teacher ratios in comparison with other countries that do better job at education.
According to data from the Ministry of Human Resource Development show that only half of all students who enter primary school make it to the upper primary level and less than half that get into the 9-12 class cycles.
1. Only 58 percent of children enrolled in classes' three to five could read a class one text.
2. Less than half (47 percent) were able to do simple two-digit subtraction.
3. Only half of the children in classes' five to eight could use a calendar.
4. Children not found proficient in even basic skills; about two-thirds of the students in class four could not master the measurement of the length of the pencil with a ruler.
Numerous studies have shown that the true indicator of economic development in a country is the education and well-being of its people. Although, India has made rapid economic progress over the last three decades, one area that has not received enough attention is the quality of primary education.
Apart from above, the number of secondary schools is less than 150,000 for a country of 1.3 billion, and even this comes down to just 100,000 at the higher secondary level. While there are around five million primary school teachers, at the secondary level the number is just 1.5 million. India has persisted with a schooling system that has long failed its young. The inevitable shift to private school education along with the Right to Education Act represents a failure of the public-school system.
Evaluation system
Indian education system is focusing on a three-hour exam, instead of evaluation and the focus of evaluation should be classroom participation by a student, projects, communication and leadership skills and extra-curricular activities. The evaluation system will help the students to give their best and be evaluated at their best.
Give equal respect to all the subjects
It is undeniable fact that the parents and teachers are forcing the students to chose STEM subjects to pursue higher education, as a result, the students have become a machine when opting high profile subjects by ignoring subjects like languages, communications, arts and are not considered as high-profile. The students are taught that languages and art subjects are low-profile and not useful to settle in life. Students should rather be pushed to pursue the subject that they like instead of creating a differentiation between subjects.
Quality of education-with the help of technology
In the era of fourth Industrial revolution, Technology has to be a primary part of the process. Technology embracing right from early years of education allows us to gain latest knowledge and adapt to teaching and assessment of entirely new skills that are very significant for the present century and that you cannot progress in a kind of traditional setting.
Teachers often play the most important role in schools and hence, they should be given the best of class training. After all, they are shaping the future of the nation, the children. Teachers are often considered as second parents.
Technology can leverage prodigious teaching extremely. But great technology doesn't replace poor teaching. The challenge is to convey technology into the depiction in ways that translate into good teaching and learning. This necessitates refined public policy, a long-term commitment, and a systematic approach.
Thus, it is high time that we take certain steps instantaneously so that not only the level of education is improved which will enhance an individual's knowledge but also it will in turn lead to the upliftment of the country that we really need and certainly India will become one of the preeminent in terms of education and soon it will be a developed nation. Hence, it can be rightly said that Indian Education system requires serious reforms. To conclude, our education system must be evolved as all round developer. It must be based on creative rather than memorizing. Practical or Visualize education must be promoted.
Fortunately, India continues to have the largest number of young people anywhere. By ensuring they get a world-class education over the next few decades, India will be well on its way towards becoming a developed nation sooner than expected.