Youth on a mission to protect animals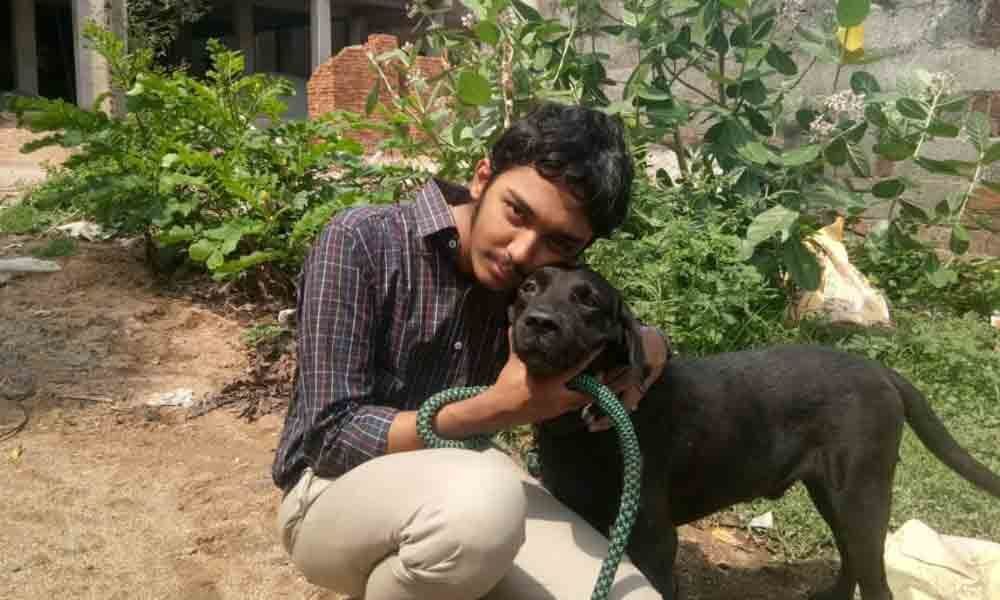 Highlights
Meet 18-year-old Sai Vignesh who has been a friend to hundreds of animals. He is on a new mission to create a safe haven for them — one of the largest animal shelters in Chennai.
Meet 18-year-old Sai Vignesh who has been a friend to hundreds of animals. He is on a new mission to create a safe haven for them — one of the largest animal shelters in Chennai. Seeing Vignesh's enthusiasm, Sivamani, another animal lover and a private sector employee from Thirunindravur donated 8.4-acre land to him. 'I've been developing the land into shelter for animals with gradual flow of funds' Vignesh adds.

He has plans to pursue Law to become aware of the major animal laws and policies in our country as he wishes to help animals legally too especially in cases of abuse and abandonment. "At present, I am focusing more on the shelter; apart from that I do freelance web designing and developing work and, in turn, use this money for the rescued animals. I only get time to study at night but I think that if I pursue Law, I will be able to help animals in better ways," he says.
Sai was just two-years-old when his parents got him a pet dog - one he named Bhairava. Unfortunately, the dog passed away when Sai was only five. While they did not adopt any other pets after that, Sai began feeding stray dogs and gradually, his love for animals grew over time. "Currently, I have 15 rescued dogs and other animals at my house. I have also put up more than 20 rescued animals at a paid boarding centre. It has always been my dream to build a centre and a medical dispensary as I realised that, eventually, the only thing stopping me from helping more animals was the lack of space," he added. He also set up an organisation called the Almighty Animal Care Trust (AACT) in 2015 with the help of which he estimates to have rescued close to 300 animals in distress. "I began rescuing animals in 2015 but I want the process to be more organised and efficient. That's why I thought of setting up this organisation, the shelter will be built under its name.
Sai has also started an online campaign through Milaap to raise the 10 lakh needed to complete the centre. "We are in the process of selling our ancestral house in Tirunelveli to pool more money into this."I was inexperienced, so I did not know a lot of thing at first; I had to do a lot of research. I also volunteered at already-existing shelters in the city to gain first-hand experience on how to provide animals with the care they need. It's not an easy task to build such a huge centre - once we start, we can't back out."
The shelter will be divided into separate sections for every animal such as for dogs, cats and larger animals like cattle (goats, horses, donkeys). In addition to the shelter, Sai is also planning to open a free medical dispensary, which will be the first one of its kind in Tamil Nadu. With a family that's larger than a cricket team, Sai, his family and the rescues were forced to shift houses seven times in the last two years as their neighbours everywhere were opposed to them keeping dogs at home. So the animals need a safe place to live in," says Sai.
"Helping animals doesn't mean that you have to go and physically rescue them. You can even help them by performing small and kind gestures like feeding them and keeping water bowl outside for them to drink from. If you see an injured animal take it to the nearby vet or to the concerned authorities." The student activist wants to also start a mobile veterinary service that can go all around the city and help animals.