Congress high command will take call on candidates for LS, 2 Assembly by-polls: DK Shivakumar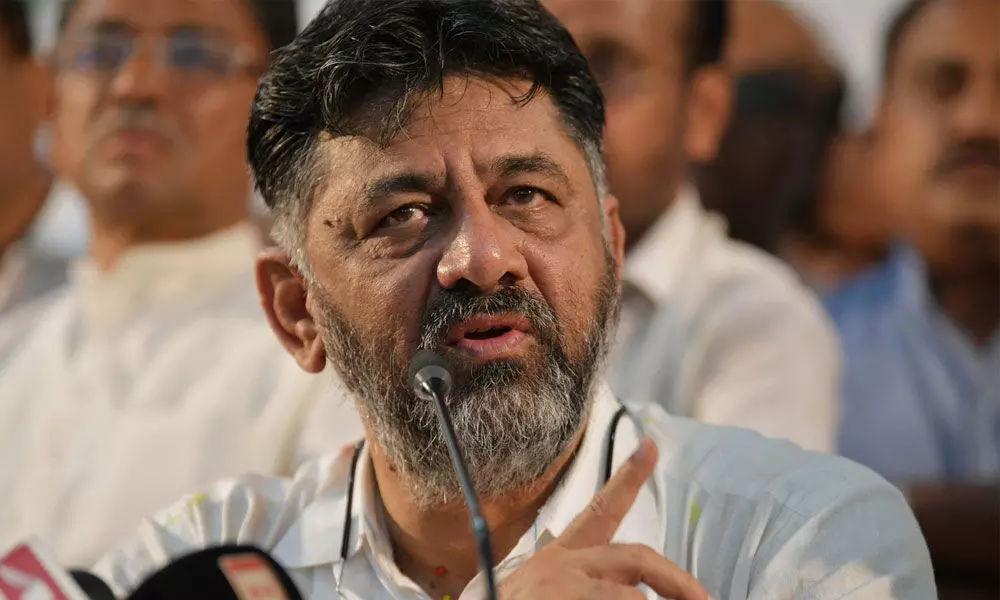 Highlights
Karnataka Pradesh Congress Committee president D.K. Shivakumar on Saturday announced that the names from the State for the by-election in Belgaum, Basavakalyan, Maski Lok Sabha constituencies will be recommended but the decision will ultimately be taken by the party high command
Bengaluru: Karnataka Pradesh Congress Committee president D.K. Shivakumar on Saturday announced that the names from the State for the by-election in Belgaum, Basavakalyan, Maski Lok Sabha constituencies will be recommended but the decision will ultimately be taken by the party high command.

"We will recommend names from the State for the by-election in the Belgaum Lok Sabha constituency, Basavakalyana and Muski Assembly constituencies. The final decision will be taken by the high command," Shivakumar clarified.
"We have convened a meeting of the leaders on this issue. Many suggestions have come up. I won't make the final list. I will only recommend names.
On the case against Chief Minister B.S. Yediyurappa in the land de-notification, Shivakumar said that he should take moral responsibility and step down.