Karwar Port triumphs over legal challenges, ready for iron ore export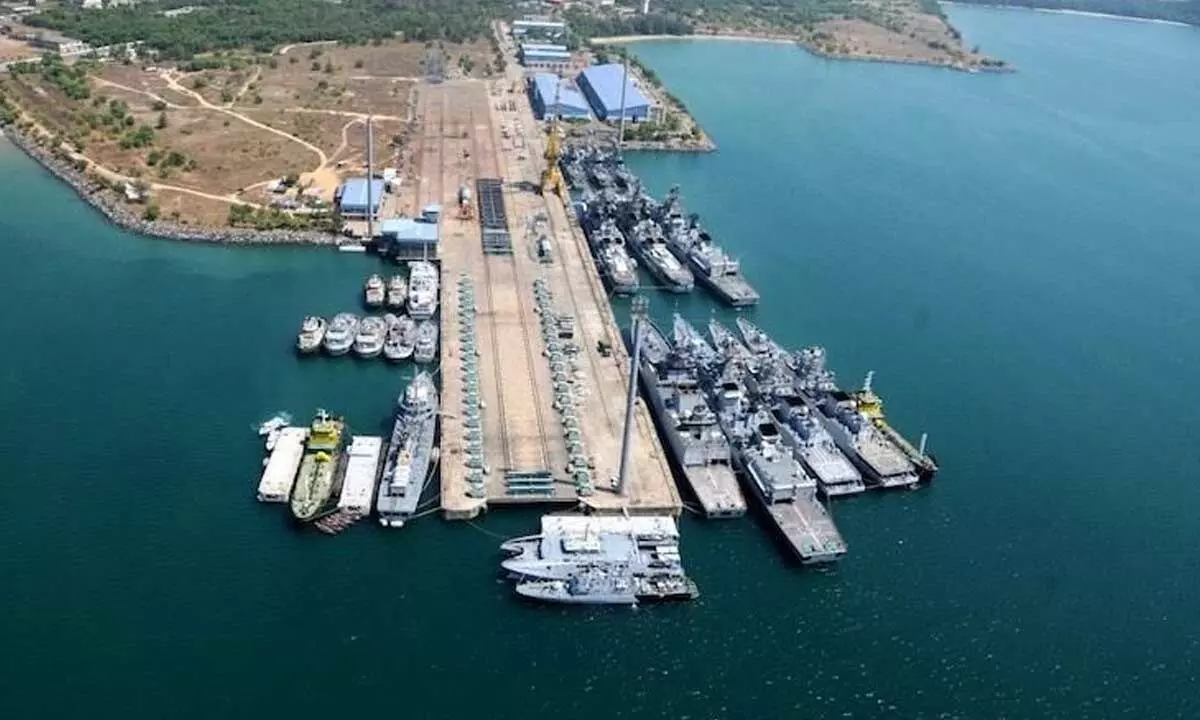 Highlights
The long-awaited resumption of iron ore exports after a prolonged wait of 13 years is now underway to China from Karwar Port
Karwar: In a significant breakthrough, Karwar Port has successfully overcome a 13-year deadlock, allowing the export of confiscated iron ore weighing 1.15 million metric tonnes to China. This iron ore, along with other minerals intended for export to China, was impounded by the Mines and Geology Department over a decade ago due to alleged legal violations.
Following an extensive legal battle, an export ban on ore from Karnataka was imposed, leaving the iron ore and other minerals stranded at Karwar Port, unable to reach their intended destination in China. However, after securing necessary permissions from the local court and undergoing a rigorous auction process, these valuable resources are now en route to China from Karwar Port, signifying the long-awaited resumption of iron ore exports after a prolonged wait of 13 years.
Out of the total 1.15 million metric tonnes initially seized by the forest department, court approval has been granted for the export of approximately 37,320 metric tonnes of iron ore to China. It is important to note that only iron ore is part of this current export process, while the remaining minerals will be retained at the port until the case is fully resolved.
The iron ore was confiscated back in 2010, and since then, it has remained stockpiled at Karwar Port. Unfortunately, around 50,000 metric tonnes were reported stolen the following year, leading to a registered case and subsequent court intervention sought by mining companies for the disposal of the remaining ore.
Recently, the court authorised the auction of 32,000 metric tonnes of ore; however, the material saw limited interest from potential buyers despite the court order. Eventually, a Maharashtra-based company demonstrated interest and successfully won the tender to collect and export the iron ore to China, leveraging its existing export license.
It is important to highlight that not all minerals have been auctioned yet. Currently, only the ore belonging to the Raj Mahal Mining Company has been exported, while the Vedanta Group's ore is still awaiting shipment.
Consequently, on May 22 the iron ore was loaded onto the vessel 'MV Notos Ventura' for its journey to China. The remaining two iron ore holdings, owned by the Vedanta Group, will be disposed of once the company fulfils the necessary fee requirements.
Karwar Port once thrived as a hub for iron ore exports from 2003 until 2010 when operations were abruptly halted due to allegations of illegal mining and export activities. This matter eventually reached the Supreme Court, which imposed a complete ban on iron ore exports until October 2020, leading to a protracted legal dispute. The successful resolution of the current impasse marks a turning point for Karwar Port, as it regains its standing as a key player in the iron ore export industry.