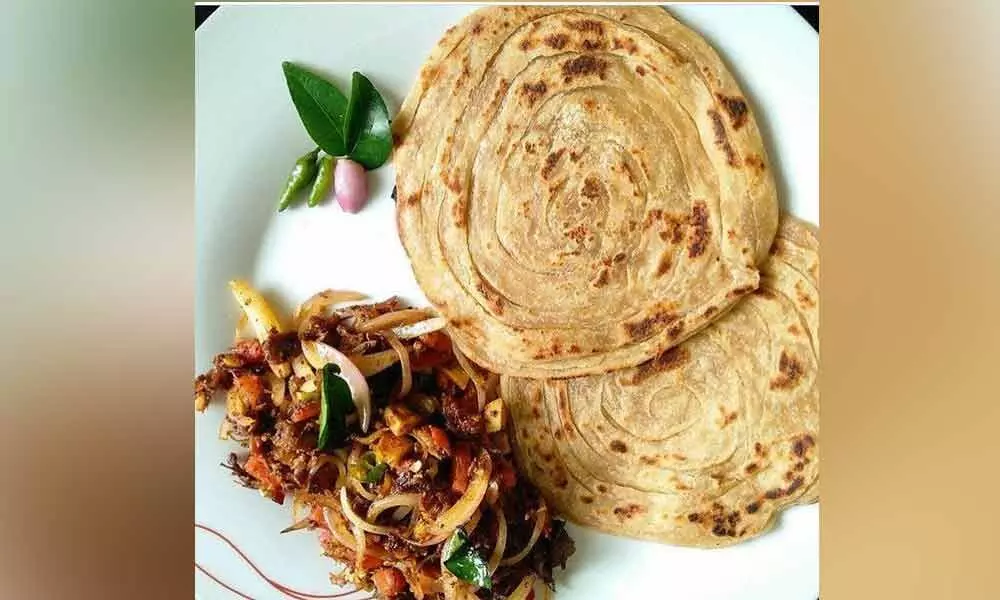 Highlights
If you like your parota, you are not going to like what's coming
If you like your parota, you are not going to like what's coming. As per a recent ruling by the Authority for Advance Rulings (Karnataka bench), parotas and rotis are separate. Distinguishing between the two varieties of flatbread, the GST ruling said that unlike roti, parota will be subjected to an increased 18 percent GST.
The reason given for the higher GST on parota? Ready-to-eat parota requires to be heated. Rotis, on the other hand, are subjected to 5 percent GST. The ruling on the flatbread fell "flat" on foodies and parota lovers on Twitter, many of whom lashed out at the GST ruling for the bizarre distinction.
On Twitter, the issue soon took on a more regional angle as many claimed the ruling was discriminatory of people from Kerala where parota is a staple. Some even called it "food fascism".
Many questioned the logic behind the decision as #HandsOffKerala trended on the microblogging site. "With all the other challenges the country is facing, it makes you wonder if we should be worrying about an existential crisis for the 'parota.'
In any case, given Indian jugaad skills, I'm pretty sure there will be a new breed of 'parotis' that will challenge any categorisation," Mahindra & Mahindra group chairman Anand Mahindra tweeted. INC spokesperson Jaiveer Shergill called it 'Parantha tax terrorism' on Twitter