National Fried Chicken Day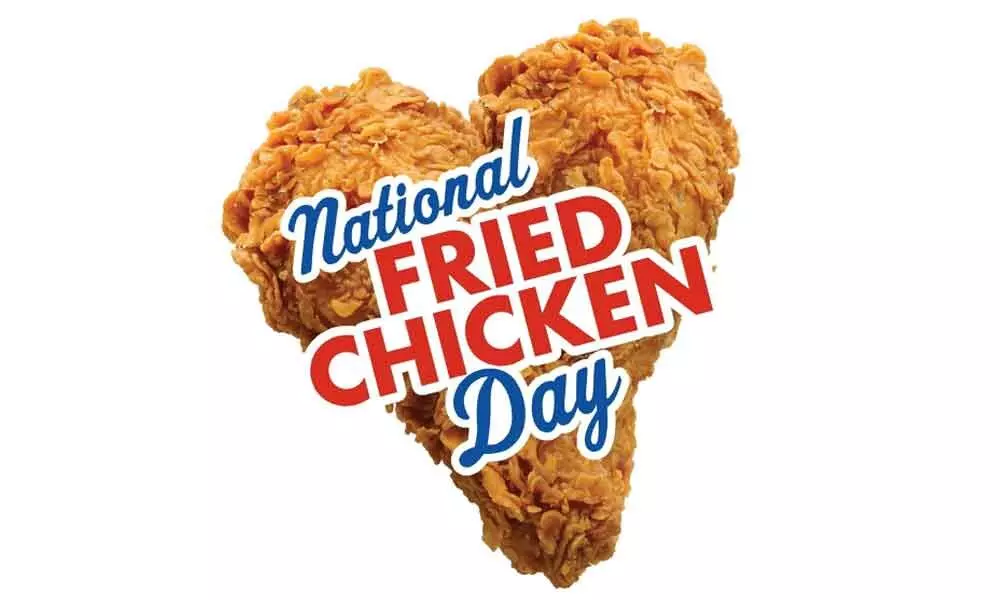 Highlights
Fried chicken, otherwise known as Southern fried chicken, is a dish that features different chicken pieces that have been coated in a seasoned batter
Fried chicken, otherwise known as Southern fried chicken, is a dish that features different chicken pieces that have been coated in a seasoned batter.
After which, they are either pressure fried, deep-fried, or pan-fried. The breading creates a crisp crust or coating to the exterior of the meat while ensuring the juices are kept inside.
Broiler chickens are most commonly used. There is no denying that fried chicken is one of the best and most popular types of comfort food enjoyed all around the world. It may be greasy, but it is indulgent and very tasty.