No wink of sleep for 10% of society: Doctors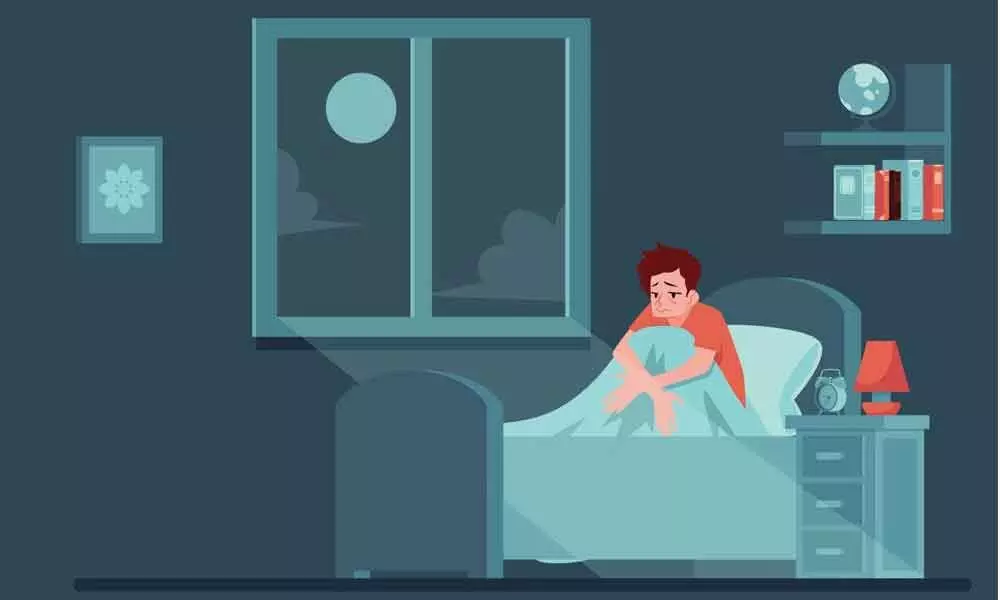 Highlights
Rajeevan Nambiar, 28, a supply chain management professional, would wake up with a start between 3 am and 3:30 am at night and just cannot go back to sleep
Hyderabad: Rajeevan Nambiar, 28, a supply chain management professional, would wake up with a start between 3 am and 3:30 am at night and just cannot go back to sleep. He brushed this aside as a temporary problem for last six months.
As at least four nights a week, he was waking up and remaining wide awake thereafter. That's when he consulted doctors. He is not alone. This phenomenon is increasingly being observed in the society now-a-days in Covid times, say health professionals.
Dr Viswesvaran Balasubramanian, Consultant Interventional Pulmonology and Sleep Medicine, Yashoda Hospital, observes, "According to several studies, 17% of the Indian population has alteration in their sleep habits and 10% of the population has Obstructive Sleep Apnea."
Sleep specialists say sleep-related problems were under recognised and never considered a specialty. As lack of sleep for patients became a worrying concern, a strong need for speciality discipline has been recognised. There is a change in recent years and even general practitioners now ask patients about their sleep patterns.
Anxiety cases on rise
Since the lockdown, doctors say that there has been a steady rise of anxiety-related cases. People fearing loss of job, uncertainty and self isolation is leading to change in sleeping pattern. Dr Sandeep Raj Barma, Consultant Pulmonologist, Care Hospital, says, "Cases of restlessness are on the rise.
We are getting a lot of patients who have anxiety issues. This disturbs the sleep/wake cycle. 7-8 hours of sleep is recommended for adults and 10-12 hours for pre-schoolers. We often hear parents complain about children sleeping for long. Teenagers need 8-10 hours sleep."
Blame it on blue light
People these days spend a lot of time on mobile phones, computers, tablets, television and other gadgets at night. The blue light emitted by screens restrains the production of melatonin, a hormone that controls the sleep/wake cycle.
Dr Merun Banerjee, a sleep specialist, says, "In the last few years, people started spending more time on gadgets and staying awake late at night. This resulted in circadian rhythm or in other words a change in the sleeping pattern."
What the doctor says

♦ Do not ignore snoring; it could to health problems and in certain cases heart attack
♦ If you are sleeping for a long time, it is also a cause for worry. Consult a doctor
♦ Set a time to sleep and wake up
"We witnessed a rise of cases pertaining to anxiety during lockdown. On an average, we see two patients daily with sleep related problems. Adults should sleep for 7-8 hours a day and the elderly are not advised to pop sleeping pills"
- Dr Sandeep Raj Barma, consultant pulmonologist, Care Hospital
"Two out of ten patients suffer from insomnia. Undue anxiety and sedentary lifestyle are prominent causes for the rise. The blue light emitted by screens is bad for health. Of late, people watch movies on OTT platforms in bed. The bed should be used only to sleep. Period"
- Dr V Balasubramanian, consultant pulmonology, Yashoda Hospital
Subscribed Failed...
Subscribed Successfully...