MyVoice is to lift up the voices and experiences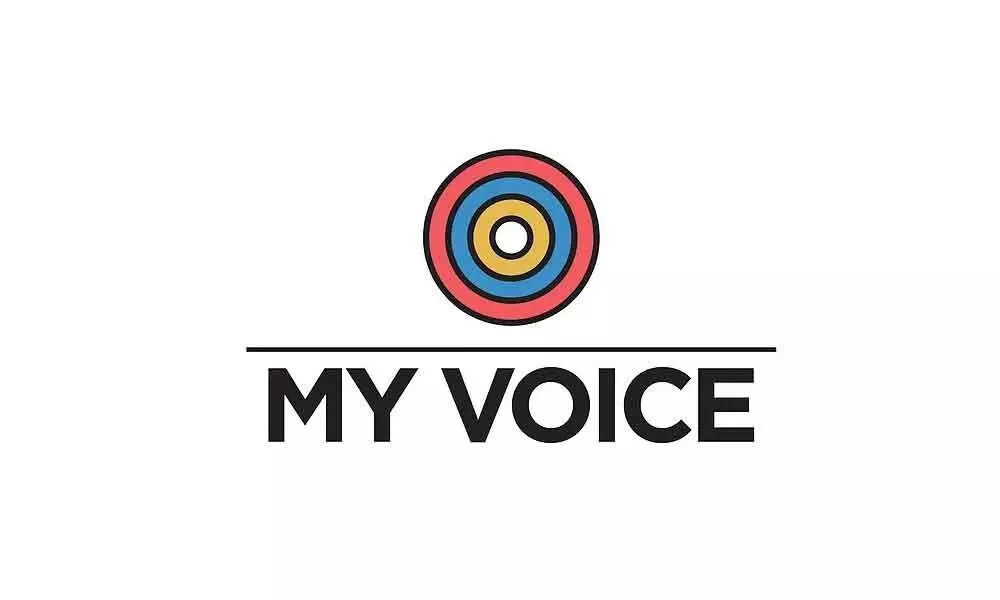 Highlights
MyVoice is to lift up the voices and experiences
Let's say no to plastic
The ongoing campaign to ban single use plastic sounds plausible, but how far the ban can effective is a question of argument. Despite a ban on plastic bags less than 50 microns (thickness) in many States, they can still be easily purchased, used and dumped without fear, punishment or fine.
Single-use plastic items are cheap and an integral part of Indian consumerism. In the absence of a cost-friendly alternative, ignoring the law would be an easier option. Keeping in mind factors like economy, costing, etc., making India plastic-free requires more than a ban.
Movements related to environment/cleanliness are all about an individual, his or her conscience, consciousness and social responsibility. There was life before plastic, so there could be after it as well. In India, there's is no official definition of the term 'single-use plastic'.
It includes items that are used only once before they are discarded or recycled. It loosely covers plastic bags, cups, water bottles and straws. It doesn't go away. Even after hundreds of years, it disintegrates into microscopic pieces and enters our food chain
And has a huge carbon footprint.
Only a very small amount is recycled and also, they pollute our water bodies and kill marine life. It is high time we all took it as a social responsibility and shun single use plastic forever.
Anusha Vedantam, Hyderabad
India needs more young civil servants
Indian civil services are the most coveted profession for any Indian youth since the very beginning. Nowadays, several graduates are preferring to join the civil services irrespective of their stream – and it's a good sign for the society.
The toughest part of the civil service exams is the main written examination which is conducted across the country at the same time.
The score in the main written exams will be added to the performance in the interview and the overall performance will be taken into account for rewarding different service segments including IAS, IPS, IRS, IFS etc to the toppers.
The pattern of the main examinations is descriptive in nature. One has to write essays in a manner of clear thought and comprehension, keeping in mind an organised approach in every respect.
The main examination consists of general essays, study papers and two optional papers, all amounting to 1750 marks. The key to success in the main examination is time management and critical thinking.
One must be fully aware of the syllabus, topics and the sub-topics. One has to revise one's own prepared notes often before the exams.
The candidates have to keep in mind their personal viewpoint beside adequate knowledge in general studies which demands multidimensional answers.
The optional paper is different in nature that demands an expert's approach. One hopes that candidates will keep all these points in mind while attempting the exams.
Let their be more young and dynamic civil servants so that at least they can strive towards solving several crises the country is facing now.
V Girish Kumar & Y Raman, Visakhapatnam