MyVoice is to lift up the voices and experiences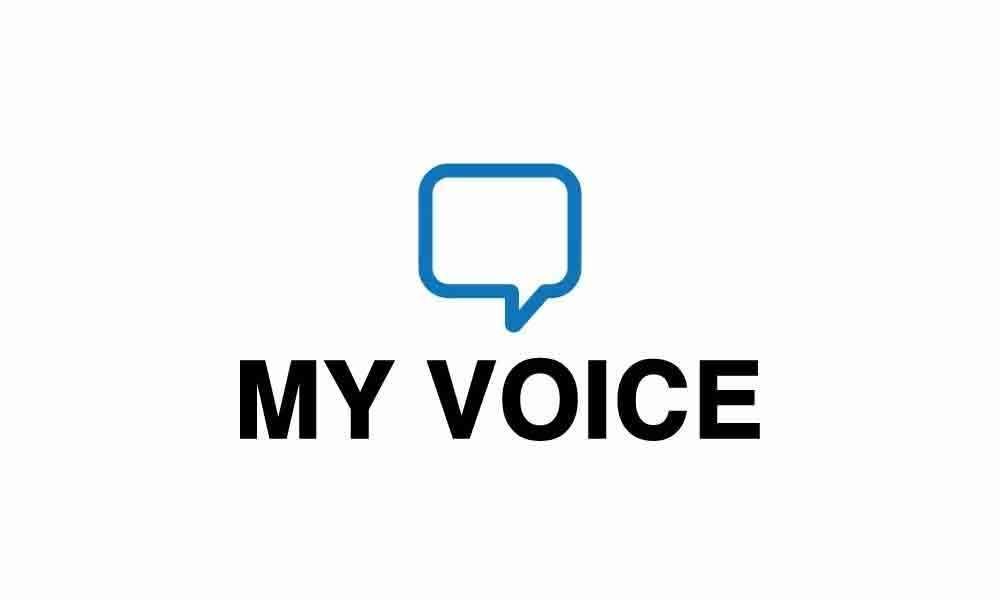 Highlights
MyVoice is to lift up the voices and experiences
Imran Khan's war cry shows Pak's thirst for blood
No consensus in sight and hostile circumstances prevailing in Jammu & Kashmir coerced the Centre to revoke long-standing autonomous powers enjoyed by the State, prompting a backlash in Pakistan.
Pakistan, an Islamic State, humiliated by comity of nations favouring India on Kashmir imbroglio, aggravated its attitude of 'Hate India' obsession inter alia developed aggressive stance against India and vowed to 'go to any extent' to protect the people of Kashmir(comprising of Muslims majority) from the Indian authorities.
Besides three wars fought since Partition, there has been a long-running insurgency against Indian rule in J&K killing around 70,000 people since 1989.
The successive governments in Pakistan endorsed multi-pronged attacks to achieve their avowed objective to Islamise the valley or burn it to ashes; one, Army attacks by infiltrating into Indian soil and two, abetting terrorism including luring the youth filling their minds with mysophobia by paying money for the services, three, attacking the villages near border area coercing the families to flee and fourth, attacking school buses and students therein and now killing the tourists.
The pyromaniac Imran Khan's outburst on imminent war over India's crackdown In Kashmir reveals the Pak premier thirst for blood. The Punjab police' seizure of GPS-fitted Pak drones loaded with weapons destined to drop on Indian soil to spread terrorism in J&K is in consonance with Imran Khan's statement.
How long India wait and see Kashmiris suffering under the constant sacrilegious acts of Pak against them?
Seetharam Basaani, Hanamkonda
The recently closed British travel company Thomas Cook has been reportedly in a serious financial mess as its lenders have been putting pressure for debts and other financial deals.
Numerous holidaymakers from this travel firm are surely in trouble now. As for doing business, hard work, strong financial backup and trustworthy clientele network are all crucial especially against the backdrop of the volatile business environment.
Several people have long been doing big businesses like wholesale dealings in Mumbai. Only through tireless work and strong financial support have they been able to do their business in big cities like Mumbai to date.
So corporate companies and all business houses should be careful of their business ventures and they should always keep an eye on their financial structure.
P Senthil Saravana Durai, Mumbai
Celebration of Gandhi Jayanti negation of Mahatma's principles
This year is the 150th Jayanti of Mahatma Gandhi. Extensive year-long programmes are being launched by the Government of India to celebrate the Jayanti on a grand note.
It is appropriate to recall what Mahatma Gandhi said about observing his birthday. "To declare my birthday a holiday should be classified as a cognizable offence.
The only use of my birthday that I have approved of is, intensive spinning or some such national service. That day must be all work and no play," he said. But it is unfortunate and unfaithful to Mahatma to observe October 2 as a holiday and do no work.
Most people get glued to the TV or go to movies or indulge in some recreational activity on that day since it is being a holiday. This is total negation of Gandhiji's precept and practice.
Dr T H Chowdary, Karkhana, Secunderabad
October 2 (Mahatma Gandhi's birthday) should be declared as 'International Disarmament Day' by the UNO. Every year, leaders of the world should assemble and discuss the progress of 100% strategic-disarmament by all and end the farce of the vicious circle of production, selling, buying of weapons.
0% weapons or war-paraphernalia or missiles implies double security - financial and defence (with no scope of warfare and room for only discussions or keep a decent distance).
Poverty and middle-class can vanish. A friendly-world full of peace, prosperity, can be achieved by doing so.
P V M Rao, Secunderabad
Greta Thunberg a real hero
Real heroes do not come from tinsel town or popular fiction. Real heroes are people like Greta Thunberg, Malala Yousafzai, Bill Gates, Super-30 Anand Kumar etc.
Greta is striving for pollution control to stop climate change related calamities to save lives and assets. Malala Foundation in Philadelphia (USA) is doing a stupendous job for education of girl children.
Bill Gates Foundation is giving financial and technical assistance to many students, individuals and organisations for decades. Super-30 Anand Kumar is mentoring students.
Compassionate, very fast Practical Happy Development Managers (of both words and actions) are wonderful real hero quadrilateral.
They should be made members of UN Committee of Happy Development Management for better ideas and their implementation.
Sahasra Vislesha, Secunderabad
Subscribed Failed...
Subscribed Successfully...