MyVoice is to lift up the voices and experiences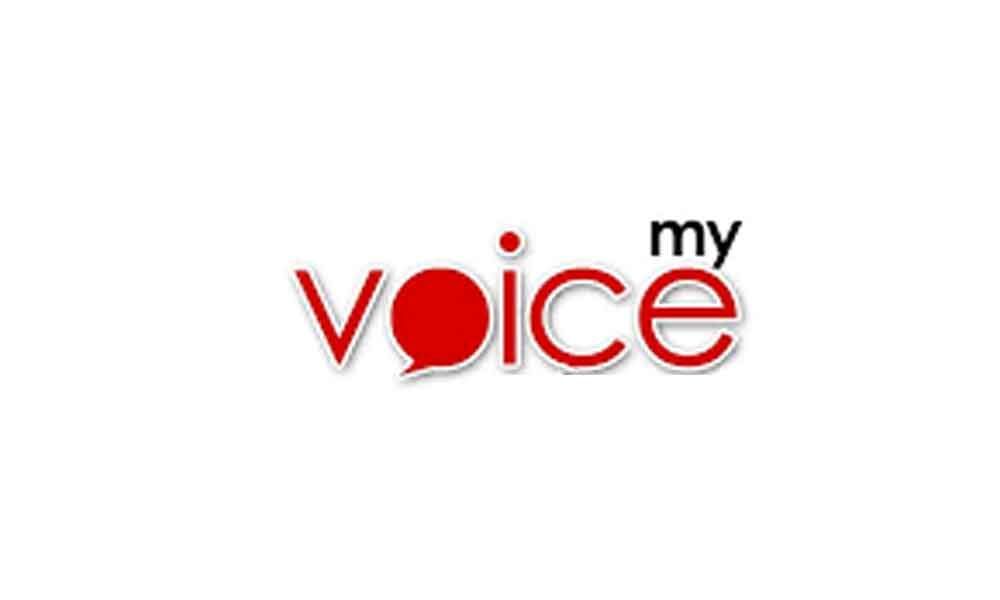 Highlights
MyVoice is to lift up the voices and experiences
Jagan sets off a revolution
The AP State under the leadership of Chief Minister YS Jagan Mohan Reddy is virtually witnessing 'employment revolution'. It all started with taking of village/ ward volunteers on the occasion of 73rd Independence Day.
Volunteers were taken at the rate of one volunteer per 20 house holds both in rural and urban localities. As a result of it nearly 3 lakh youth were taken across 13 districts in the State and they would be paid Rs 5000 per month.
Similarly the government appointed about 1.35 lakh persons as employees on permanent basis to the village/ ward secretaries which is being reality from October 2, that coincides with the 150th birth anniversary of Gandhiji.
Indeed it is a rare record in the history of recruitment of the world as one State government that is still facing teething troubles arising from bifurcation has created this record of shots within 125 days of it's ruling.
This step not only lifted the lakhs of families out of poverty but also made a way to Grama Swaraj dreamed by Gandhiji. It filled the gap of mechanism in Village Panchayats and Urban local bodies as per 73 &74 amendments to the Constitution.
In fact, there is Assembly and Council for State governments and Parliament for Central government . But there are no such forums for elected bodies of rural and urban.
So, with the advent of village/ ward secretaries that gap is rectified. Thus , the volunteers and secretariat must strive for the development of in their respective jurisdiction.
Apart from taking care of government schemes like social pensions , Rythu Bharosa, Arogya Sree, Ammawadi , monthly ration etc. The secretariat recruitment has really given opportunity for all kinds of courses right from general degree to Engineering, Nursing, Agriculture, Survey course, to Veterinary which is also innovative in this recruitment.
Pratapa Reddy Yaramala, Tiruvuru
II
Let's appreciate YS Jagan, Chief Minister of Andhra Pradesh for recruiting 1.26 lakh employees in a single day and it is being the first in country.
As we are seeing no government is taking initiative for youth employment and he has shown and set an example to other chief ministers.
Let us congratulate him for the keeping up the election promises. It's a welcome sign.
Kanagiri S Prasad, Hyderabad
Technology can harm health
In his monthly 'Mann ki Baat' radio address, Prime Minister Narendra Modi on Sunday asked people to shun tobacco and stated that e-cigarettes were banned to prevent the youth from falling into the new way of intoxication.
As the modern technology continuously strives hard to make our living more comfortable and enjoyable, advanced technology also finds ways to entertain people more at the expense of their health.
There is an increasing use of e-cigarettes, vapes, vape pens and e-hookahs among the youth though the Electronic Nicotine Delivery System (ENDS) was banned.
The doctors have warned of serious consequences if these stuffs are not stopped using by the youths. It has started assuming enormous proportion to engulf the entire youth in the country.
A myth doing the rounds among the youth is that e-cigarettes pose no danger. Like a conventional cigarette, it does not let out an odour as fragrant chemicals are added to it and these chemicals are harmful and pose a health hazard.
The youths are the asset of the nation and if they are not physically and mentally sound, they cannot lead themselves and later they cannot lead a family virtually when the responsibility of leading the family comes on them.
So, all are to be aware of the ill effects of the Electronic Nicotine Delivery System which has taken a heavy toll on the youths of this country. It is the responsibility of those who are aware of this to wean the youths off the health hazard.
T K Nandanan, Kochi
Reinstate Kafeel Khan
Dr Kafeel Khan who was made scapegoat by the UP state government in a tragic incident at BRD Medical college, Gorakhpur, where sixty children lost their lives in just two days due to lack of oxygen supply, should be reinstated in to his job, as the official probe had exonerated him from any guilty.
He was wrongly made accountable for the gross negligence of the government and was suspended and jailed for eight months till the court had granted him bail on grounds of lacking evidence against him.
It was a shameful episode and an example for sheer callousness, where a prestigious tertiary care centre lying in a district headquarters had to run with no oxygen supply, which is basic, essential and inexpensive commodity for life saving for days together.
In that particular case the superior officers concerned, who are responsible to provide it could have been brought to book.
Instead, the doctor, who was not even a nodal officer for the ward was vilified and jailed. At least now the government should make justice to him by honouring him.
Dr.D V G.Sankararao, Nellimarla
Hindutva brigade at it again
It is unfortunate that the RSS has come out in the open against a new series on Amazon Prime called The Family Man starring Manoj Bajpayee on the ground that it contained 'anti-national' and 'anti-Hindu' content.
It displeased the RSS that some dialogues centred on the Modi government's decision to repeal Article 370 and revoke special status to Jammu & Kashmir.
It did not seem to occur to it that in a democracy people have a right to an opinion on any decision taken by the government and that an uncritical acceptance of whatever decision taken cannot be insisted upon as a virtue or as a demonstration of patriotism.
The disturbing aftermath of the revocation of special status is an undeniable fact for the RSS to take offence. The RSS cannot gag the makers of web series from speaking of the human tragedy in the Kashmir Valley.
The presence of lakhs of troops and the enforcement of AFSPA further anger and alienate the Kashmiris. What seems to have irked the RSS the most is the equivalence a character has tried to draw between the Indian administrative apparatus and militants.
The problem with the RSS is that it is uncomfortable with finding out or analysing the causes of what is casually termed as 'terrorism'.
The RSS' objection to the depiction of inter-religious relationships in creative works stems from its inability to rise above religion and patriarchal values.
G David Milton, Maruthancode, Tamil Nadu
Subscribed Failed...
Subscribed Successfully...