MyVoice: Views of our readers 14th February 2020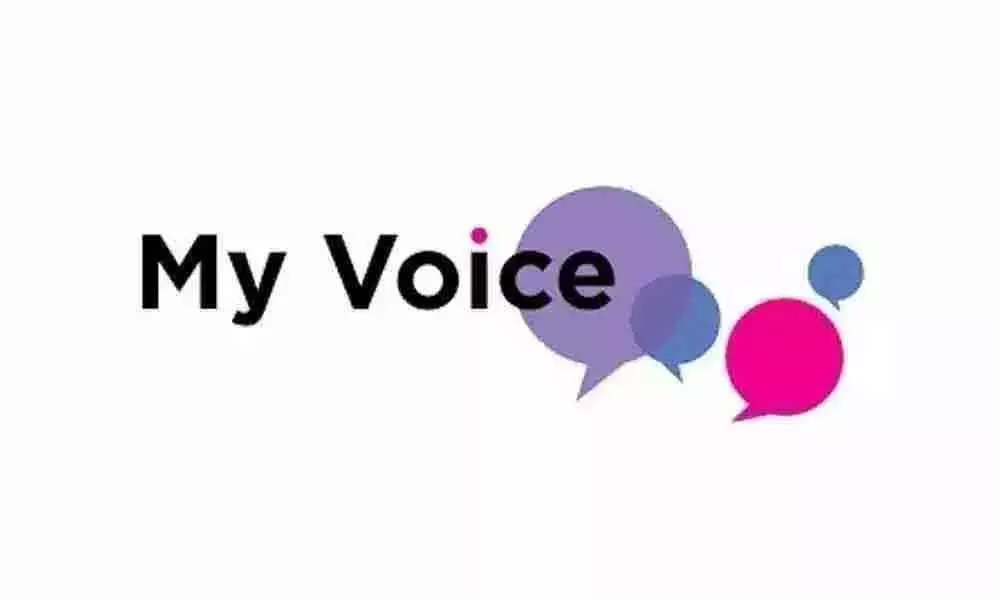 Highlights
MyVoice: Views of our readers 14th February 2020
KCR should a take a cue from Kejriwal
The Aam Aadmi Party (AAP) win in Delhi polls is a proof of work they had done in the past. Kudos to Arvind Kejriwal for his great effort to reach the downtrodden people and solve their problems.
The freebies like free electricity up to 200 units, free water, free transport for women and full bill payment of hospital for those are admitted to the hospital due to road accident really puts in favour of the AAP and eclipse the polarisation politics.
People want basic needs like house, water, electricity, employment, good roads and pollution free environment to live in the world. But I would like to mention that his door delivery scheme was the boon for the Delhi people. Actually it decreases the corruption practices. Those who apply for birth certificates or any certificates, would receive the required documents at home.
There is a need to introduce the such schemes in Telangana State. Our Chief Minister K Chandrashekar Rao is trying to give benefits to the poor people but there is a need to introduce new schemes like free transport service to women, free electricity up to 250 units, free tap water, door delivery system for government documents and unemployment allowance to the youth.
Even Telangana government is keeping issues like increasing retirement age, regularisation of contract employees, increasing salaries etc pending, posing Telangana people an uncertain future.
I request Telangana Chief Minister K Chandrashekar Rao to take necessary steps in this regard and fulfil the promises which had been announced in the Assembly election's manifesto.
Syed Nisar Mehdi, Malakpet, Hyderabad
Karuna Gopal's article on Delhi poll results biased
I have been fond of reading Karuna Gopal's articles, because I considered her a sensible and balanced person with logical views on matters concerning the city and country.
However, I was sorely disappointed by her biased piece 'Decoding Delhi election verdict (Feb 12), analysing the BJP's failure in Delhi polls this week.
Karuna's 'modification' shows through clearly when she sees the AAP as having links to terror outfits and passes off its victory as peoples' momentary lapse due to 'freebies' given by the AAP ahead of elections.
There was no introspection tone about the real reasons behind the failure of her party, the onslaught of divisive politics and highhandedness about any protest that is a right of all Indians.
Instead she goes on and on about the 'welfare work' that her party has done for the masses. Completely forgetting that the AAP focused on their report card over the years which has been about development alone.
She and her party should take a hard look at the loss and rethink their politics in a big way. Civil rights violations, police force and curbing free speech are not signs of a secular democracy.
Aarti Phatarphekar, Secunderabad
Delhi people voted against hate politics
Delhi people voted for peace rather than division and hate politics, according to the massive mandate in favour of the AAP and its humble yet brave man of Delhi people irrespective of creed, religion whatsoever. Arvind Kejriwal won a third time the vote of trust by dint of hard work by making Delhi a new mark of credibility.
The common man of Delhi was totally disappointed over the fuzzy agenda of the BJP and its futile and vainglorious policies. The Delhi electorate rejected the divisive RSS plot that finally ended in the thrust on people with CAA, NRC etc.
It caused a heartburn to people who long to live in peace. They did not want to entertain religious hatred in the aftermath of partition to happen again.
As leaders like Sharad Pawar and Sitaram Yechuri et al rightly said Delhi verdict is for better if the BJP learns a lesson and not to heed to the destructive tentacles of Savarkarian legacy.
Dr T Ramadas, Visakhapatnam
Subscribed Failed...
Subscribed Successfully...