MyVoice: Views of our readers 3rd January 2021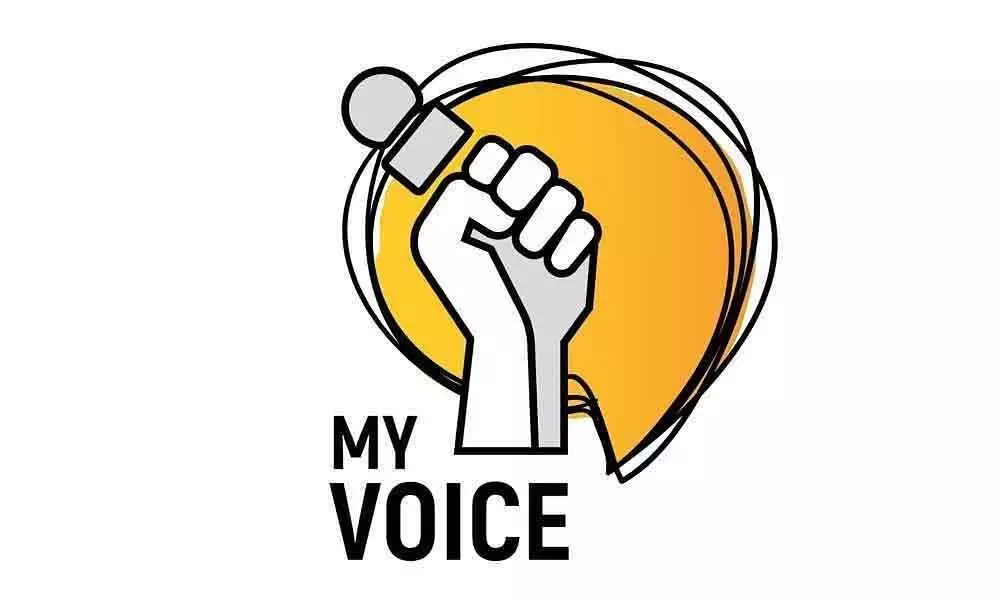 Highlights
This is apropos the editorial "Can Congress be revived?" (THI, Dec 31). It is no doubt a fact that the only national party which ruled the country as a monopoly for six long decades after the attainment of freedom had lost its sheen following the emergence of yet another national party of BJP as an alternative to the former.
'Congress-mukt Bharat' is almost a reality today
This is apropos the editorial "Can Congress be revived?" (THI, Dec 31). It is no doubt a fact that the only national party which ruled the country as a monopoly for six long decades after the attainment of freedom had lost its sheen following the emergence of yet another national party of BJP as an alternative to the former.
The grand old party of Congress which was adored and admired by the people of the nation in post- Independent India faced debacle in 2014 general elections. This was mainly on account of misplaced credibility, longing of the people for an alternative party in place of the age old Congress , and opting the choice of long served Chief Minister of Gujarat , Narendra Modi to hold reins of power at the Centre. It was to undo inadequacies and damage caused to the nation as a result of misrule delivered by the former during its consecutive terms of rule from 2004 to 2014.
The organisational disabilities and lack of leadership qualities identified among the rank and file of the age old Congress which hitherto survived on Nehru-Gandhi legacy have been responsible for reducing it to a worthless and redundant party in the national political scene.
This party with a difference has turned of late as a party of no significance. The democratic and political character of the nation had undergone a phenomenal change after 2014 elections which showed a way out for the previously flourishing Congress party replacing the same with BJP whose delimitation of power has of late become boundless and pervasive.
Now after 73 years of Independent history, the credibility of Congress party has been challenged and subverted leading to its downfall all across the nation. Thus, Congress has come to exist as an old wine in a new bottle and it has even lost to exist as a major principal opposition party in the parliament as well as in several states. Gone are the days when Congress is at the helm as the single largest party in any state leave alone at the Centre. Now the chances seem remote when Congress can scale up on the ladder of power and show resilience against all odds and dissensions it is facing on the political platform.
Congress party which once played a dominant role in Indian politics with only a major opposition formed by Left parties has come to be depleted in strength after the emergence of various regional parties that led to political instability necessitating political compromise with the latter for the formation of coalition governments in the country.
Congress culture which in course of time was replete with many lapses including corruption, misrule, political dissensions and creeping political instability had ultimately led to its downfall and total decimation of the party from power. Of late, there is hardly any State in the country that is fully ruled by Congress showing thereby that it has cut a sorry figure in the political arena of the nation.
The self-assertion as made by the Prime Minister, Modi himself during his 2019 election campaign that what BJP could achieve in six years of its rule was not possible by Congress party during its sixty years of rule strikes a sensible chord as seen from the present day socio-economic and political development under the NDA government's dispensation. As long as, there is a dearth of charismatic leaders to hold the party's mantle of power and BJP continues to exist in competition parallel to Congress, the chances and prospects for the Congress to revive and re-vigour itself as a party to be reckoned with are indeed quite remote.
— Bh Indu Sekhar, Hyderabad
Stop shooting the messengers of change, GOP!
Reference your edit 'Can Congress be revived'. Year 2020 was a year of despair, Covid virus had put best part of the year under lockdowns, resulted in millions death across the world but offered a glimpse of hope as much awaited vaccine was rolled out before the year end. But no such elixir was administered to ailing Grand Old party which continues from despair to despondency in absence of any leader who might sail it to safe shores, year after years.
It's more than one year since Sonia was made interim President because throne-incarnate Rahul threw the gauntlet after party registered one of worst defeat at the hands of BJP at the centre. From one Gandhi to another, match seemed 'fixed'. There was no question of anyone losing but only Gandhi winning at the end of each match.
For the interest of healthy democracy, people want Congress to be functioning in the right manner and shoulder the responsibilities of an opposition party. Since beside Congress there is no party whose presence is pan-India and can be termed as national opposition party. BJP may be doing a good job but with alert and responsible opposition party, necessary checks and balances may keep it always on the hook.
With their present condition Congress is no threat to anyone. Party's obsession with the family is actually taking it down, not because Gandhis have lost appeal but have lost relevance. Their continued banking on old guard and refusal to initiate fresh blood at all levels is making the party a sinking ship.
Family has completely let down the party which has become its personal fiefdom. Rahul who had resigned by taking moral responsibility of their defeat was a good decision but giving back reigns of the party to Sonia was a mistake. If reluctant Rahul is not inclined to take charge, let someone capable should be entrusted with the task. Party has done grievous damage by sidelining many leaders who merely raised a dissenting note.
It's shame that sick Sonia is allowed to continue, reluctant Rahul is roaming down Milan's streets and part- time politician Priyanka there to defend her husband have kept the party in perpetual wait mode. A weak Congress is good for BJP and they are systematically dismantling nuts and bolts of the party which suits them.
While Jyotiraditya Scindia left the party and Sachin Pilot revolted, Rahul never uttered a word to support them, giving clear indications that with Sonia incharge, ole guard is going to rule and for young Turks there is no place in the party. Why dumping Gandhis has become necessary for the party is because party is on verge of extinction, Gandhis are doing politics of irrelevance and for negative reasons.
Every day they are making party more irrelevant by picking up issues which are alienating them from mainstream masses. They are opposing for opposing sake even on issues which are in their election manifestos. Assuming people have short memory they are making fun of themselves in this internet age where social media never let one forget anything and anytime.
Instead of shooting the messengers of change, Congress must listen to them and bring qualitative changes in their working style. They should conduct and elect office bearers through elections and elect its President. If Rahul don't want to be part of this, so be it. Let party have new Committee and positive agenda to pursue. They can set new standards by appointing shadow cabinet and give blueprint of development before the nation. Let voters decide which party shall they vote for. Democracy must win.
— Bholey Bhardwaj,Mumbai
Hopes rise with vaccination exercise
The vaccination drive is to kick off soon, raising fond hopes that the pandemic would be brought under full control at least by the end of 2021 from now on. The work undertaken under the overall supervision of the Drugs Controller General of India and the Ministry of Health and Family Welfare in coordination with all the connected organizations like the Serum Institute, NIV Pune, Pfizer India, Bharat Biotech etc have by now, helped build a formidable database which can be collated and put to use to develop a couple of vaccines. These vaccines can, and would, be used to vaccinate the entire 130 crore people as per their health profiles.
The onerous task of manufacturing 260 crores injectable vials ( 2 shots each for 130 crore) along with its movement and transportation and more importantly storage in huge cold chains at every conceivable vantage point/s is a logistic challenge which has to be encountered This Himalayan task needs the enlistment of a huge number of health care professionals who need to be trained suitably for the said purpose.
The budgetary requirements would also have to be scaled/ ramped up accordingly. The management of planning at all levels, implementation and follow up exercise all pose an unprecedented challenge for which the health care professionals across pan India have to adequately be prepared.
To inoculate each and every single down to the last citizen would easily take three to four years or even more depending upon the speed, scale and range of operations undertaken. So, let us all be on guard and scrupulously follow his sane advice and remain healthy, wise and help the nation fight the pandemic.
A Radhika, Hyderabad
BJP should stop its open defection policy
The other day speaking at the birth anniversary event of late Atal Bihari Vajpayee, the Vice President expressed concern over erosion of values in public life and cautioned that people will lose faith in the political class unless urgent and collective action is taken towards cleansing the system and promoting clean politics. He has also drawn attention to the manner in which anti-defection has been rendered ineffective.
If the government can claim that ever since BJP came to power in 2014, under PM Modi's leadership the "open defecation" has been totally eradicated which is indeed keeping the people healthy in a clean environment, we the people cannot expect this government to take VP's call seriously. Ever since BJP came into power under stewardship of Modi and Shah, the open "defection" has become normal. More than one government has been formed in states where the BJP did not get majority.
Even during the height of Corona, the BJP went all out to form government with the help of defectors in MP and similar attempt was made in Rajasthan which did not materialise due to rebellion within the party in Rajasthan. If this was not enough, the party has already managed to organise mass defection in West Bengal which is scheduled to see Assembly elections in April/May this year.
Though we have found a vaccine for an unknown virus, the people have failed to use their powerful vote to teach lessons for those who are crossing the party just for the sake of power. Time has come for Indian voters to understand the danger of allowing defectors to cross parties at will without seeking the approval of voters. If open defecation is not good for the health of the people, the defection equally is not good for healthy democracy.
A mass people's movement is the need of the hour against defection and defectors, who need to be punished when they come to seek re-election under a new party. Why not, we the people declare the year 2021 as "anti-defection year" and electorates in West Bengal make a new beginning and follow the Home Minister's call to press the button with such anger that the current is felt by defectors and ruling party leaders who are thinking that the voters are foolish.
— N Nagarajan, Hyderabad
Rajinikanth's volte-face may prove costly
The famous Biblical verse found in Luke 9:62, wherein Jesus says, "No one who puts a hand to the plow and looks back is fit for service in the kingdom of God." This verse barged into my mind when I read the report of Rajinikanth, the superstar in the south Indian movie world, who cancelled his political plans of entering active politics by floating a new political party in the New Year 2021.
It may be recalled that the whole of south India erupted with joy over the announcement of Tamil Nadu film actor Rajinikanth that he would be entering the active politics of Tamil Nadu in the year of 2021. He announced that he would make a formal announcement with details on December 31 ending years of vacillation and suspense.
At the same time, it was not sure whether Rajinikanth took the decision to float his own political party of his own free will or at the behest of somebody else. It is pertinent to note that Rajinikanth is close to the BJP and a fan of Prime Minister Narendra Modi. Besides, he shares their ideologies but can't afford to appear as an opponent of the Dravidian movement.
Interestingly, in many of his films, Rajinikanth was projected as a super man who did things in an abnormal way causing disgust and disagreement in some people but in majority he remained as a superhero. But that is all part of his profession and it has no link to his down to earth life.
It may be worth noting that Rajinikanth is a follower of Hinduism, spiritualism and a strong believer of spirituality. He is also a practitioner of yoga and meditation. Occasionally, he leaves for pilgrimage to the Himalayas.
An ailing man that he is, Rajinikanth has constant fluctuations in blood pressure as it may severely affect his transplanted kidney. Rajinikanth said that if he were to launch the party, he would not be able to create the sort of revival he wanted only through media and social media campaigns. Since he needed to meet people, attend meetings and go on campaigns, that would hamper his health conditions.
But what is peculiar about Tamil Nadu and other southern states except Kerala is that people hold film actors in high esteem and even some people adore them. When these film actors float political parties, people support and follow them blindly. In the southern states, only Kerala is different and whenever film actors decided to float some particular political parties, people never gave support to such actors even though they were superstars. When a political party is formed by a film actor, such a party only becomes a nine-day wonder. Unlike other political parties, it will have no solid mass base and it will go into oblivion or natural death as we have seen in the past.
Anyway, Rajinikanth's volte-face, though on health reasons, has dented his credibility to some extent. It may be recalled that he had first announced in 2017 that he would indeed enter politics ahead of the 2021 Assembly elections in Tamil Nadu and field candidates in all 234 seats in the state. Recently, the superstar announced that he would launch his political party in January and disclose the specifics by December 31, which was not to be.
— T K Nandanan, Kochi
Farm laws are anti-citizen
It is very unfortunate and shameful that the so-called intellectual academicians have signed an open letter in support of the government and against the farmers on strike for withdrawal of farm laws. Earlier the Delhi CM stated that he cannot betray the farmers and DMK President M K Stalin has demanded that the Tamil Nadu state assembly should pass a resolution against the farm laws as such resolutions were already passed by Punjab and Kerala governments. The sacrifice of Baba Ram Singh the priest of Delhi Gurudwara or the death of a farmer, Galtan Singh near Ghazipur border also did not alter the attitude of the central government. The PM is so stubborn that he doesn't care about the people's verdict. He uses the names of Gandhi and Dr Ambedkar to retain the vote bank and get fame as a champion of the masses.
If he really admires Gandhi, why should he not popularize Sarvodaya, much supported by Gandhi? If the PM really admires and respects Dr Ambedkar, how he supports capitalists' entry into the farming sector. Dr Ambedkar advocated nationalisation of agricultural land cooperative farming. Neither Gandhi nor Ambedkar voiced for the corporates or capitalists. The hypocritic government has strongly decided not to listen to the farmers. If the 850 academicians extend their support to the government, let all the responsible citizens unanimously demand for the termination of the three farm laws which are anti-farmer and thereby anti- citizens.
— Thummapudi Bharathi, Tirupati
Interested in blogging for thehansindia.com? We will be happy to have you on board as a blogger.