MLA Rizwan Arshad visits residents, appeals for cleanliness in Shivajinagar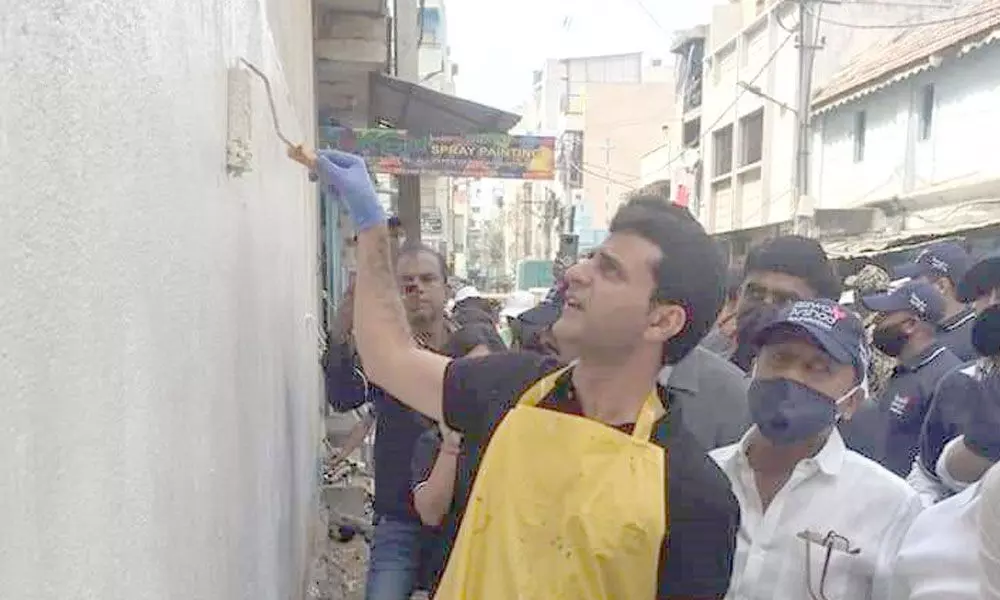 Highlights
As part of Project Shivajinagar, Congress MLA Rizwan Arshad who kickstarted the campaign has been going door to door, apprising the residents of the importance of safe garbage disposal
Bengaluru: As part of Project Shivajinagar, Congress MLA Rizwan Arshad who kickstarted the campaign has been going door to door, apprising the residents of the importance of safe garbage disposal.
The young MLA, in one of his visits, appealed to the residents of Shivajinagar that the garbage spreads diseases and, in order to keep the children healthy, it is imperative to put an end to littering streets.
"We have a system where the safaikamachairis will collect the garbage between 9:30 am to 10:30 am. This is important for the health of our children. I have been trying to clean the area in the past one month but we will not succeed in the mission unless you all become part of it. So it is a request to all of you to deposit the garbage in the truck when it come to your area," the legislator said. Last week, as part of the project the BBMP along with NGOs cleared 10 black spots in the area.