Hyderabad: Ambulance drivers allege traffic police harassment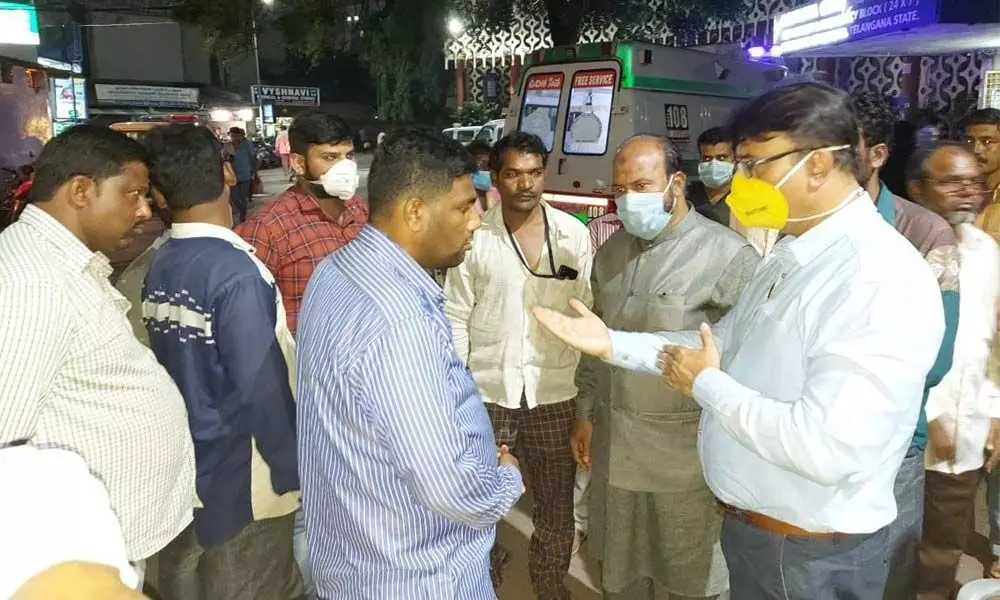 Highlights
Private ambulance drivers working for Osmania General Hospital, who have allegedly faced harassment by the traffic police, approached a local politician for help
Afzalgunj: Private ambulance drivers working for Osmania General Hospital, who have allegedly faced harassment by the traffic police, approached a local politician for help.
One of the ambulance drivers, Mohammed Waheed, said that every private ambulance has been parking at the taxi stand which has been there for the last 75 years, but now traffic police are objecting to this taxi stand and issuing hefty challans.
They said that they have been doing social service for the last many years shifting patients and dead bodies, especially during this pandemic period. Instead of appreciating their services the traffic police is imposing heavy challans on a daily basis.
There are also allegations that traffic police are harassing private ambulance drivers who allege that even though they have all the required documents, police is imposing fines, seizing their cylinders and their even vehicles.
They approached Amjedullah Khan, the spokesperson of MBT, and sought his help. "There are around more than 15 private ambulance drivers who provide service at Osmania General Hospital. The traffic police has been issuing heavy challans on their vehicles claiming that they have violated traffic rules and carrying no proper documents. There have cases when the police also seized oxygen cylinders and even vehicles," Amjedullah Khan said. He urged the City Commissioner of Police to take necessary action against the traffic police.