Hyderabad: Battle for Baldia is on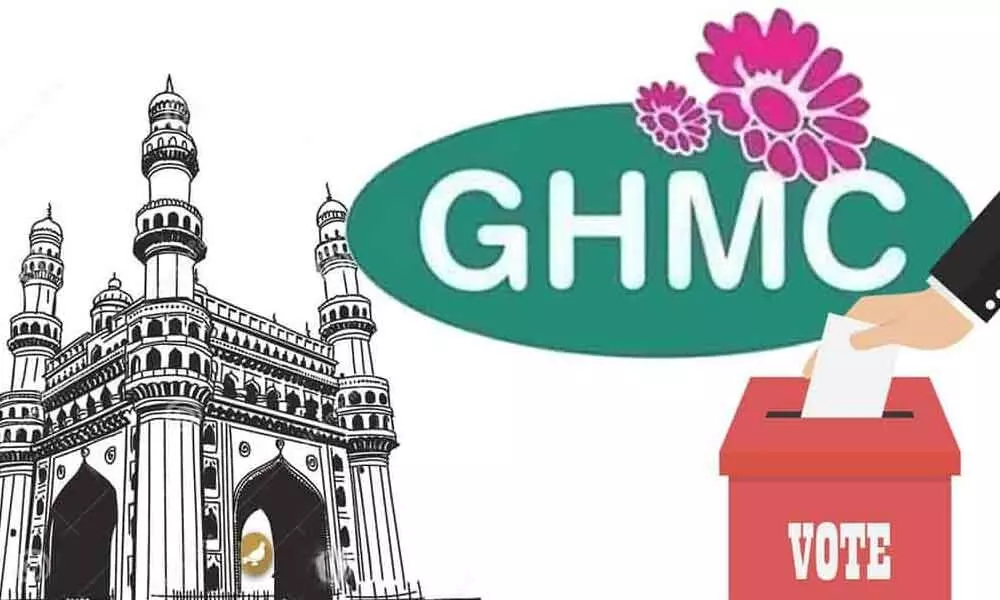 Highlights
City to witness no-holds bar campaign
Hyderabad: The campaign rathams are ready. Poll warriors and commanders have been asked to take positions. The stage is set for the crucial and prestigious battle of Baldia.
Even as the candidates of the major parties filed their nominations, the roads in Hyderabad witnessed zooming of bikes across the city as a mark of kick-starting the campaign. Come Sunday, big rallies, road shows and public meetings will be seen in every division.
The fight is going to witness a no holds bar accusations against each other. While all parties are set to use technology to carry their voice to the voters through campaign using plasma screens at main junctions and compete with each other in putting up party flags and distributing campaign pamphlets, indications are that this time it will be a shrill campaign in pure Telangana dialect.
Chief Minister K Chandrasekhar Rao, who has decided to lead the campaign, will be addressing mammoth public meetings and will use all his vocabulary skills to take on the opposition parties and attract the voters. He is likely to address public meetings at LB Stadium on November 29 or 29.
Party working president KT Rama Rao will kick-start road shows from Sunday. The pink party has also assigned special tasks to their leaders. State ministers, including T Harish Rao, E Rajendar and Mohd Mahmood Ali and the party's 100 MLAs will stay in the city until the elections are held on December 1.
Special focus is being laid in divisions where the people from Andhra are more. TRS leaders from Khammam district, including state Transport Minister P Ajay and Khammam MP N Nageshwara Rao have made in-charges to enlist the support of those voters.
District TRS leaders from Nalgonda, Karimnagar, Warangal, Nizamabad and Adilabad were also roped in the poll campaign in the divisions where people from these districts stay.
The BJP, which wants to show its strength in GHMC limits, also proposes to hold a huge meeting in Nizam College grounds by inviting the senior national BJP leaders. Party national general secretary Bhupendra Yadav will be directly monitoring the campaign.
The BJP leaders from other states like Gujarat, Maharashtra and Karnataka will campaign in the divisions which are dominated by the non – Telangana people in Hyderabad.
From the saffron party, party national vice-president DK Aruna and Union Minister of State for Home G Kishan Reddy will take out a series of rallies and hold road shows in different divisions in the poll-bound Greater Hyderabad.
State BJP chief Bandi Sanjay and Nizamabad MP Dharampuri Arvind will lead a group of teams in the special campaign being taken up in the AIMIM dominated divisions in the Old City. The Telangana Congress this time will see its working president A Revanth Reddy leading the campaign in most of the divisions.