Hyderabad: Beware, 49 candidates facing criminal cases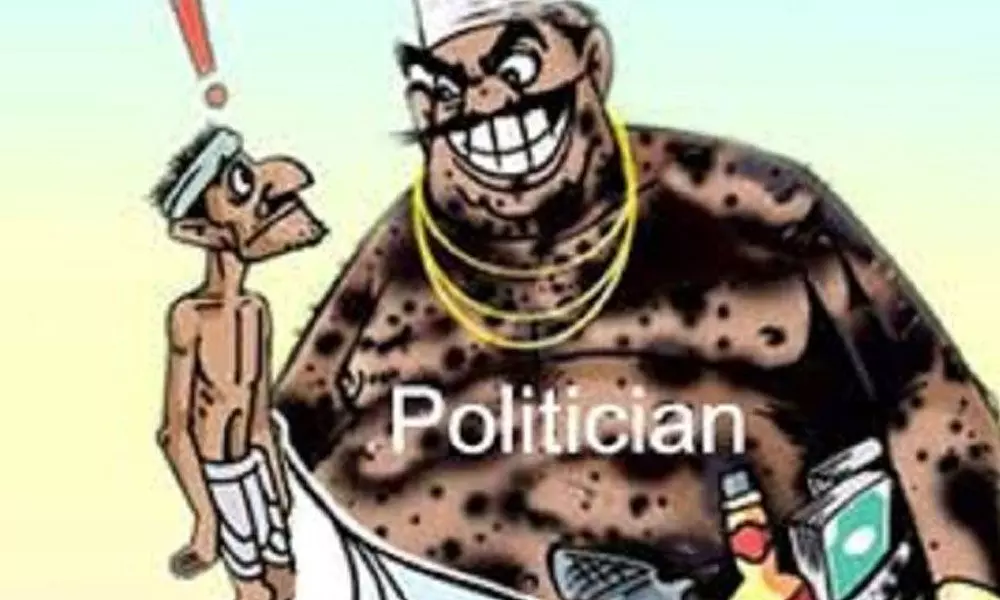 Highlights
As many as 49 candidates contesting in the GHMC elections are facing criminal cases
Hyderabad: As many as 49 candidates contesting in the GHMC elections are facing criminal cases. The highest number on the list is from BJP (17) followed by TRS 13, Congress 12 and MIM 7, according to the Forum for Good Governance. However, their number is less when compared to the last elections in which 72 candidates had criminal offences against their names.
The forum on Wednesday released the list of candidates facing criminal cases. They included eight women. Among them are P Nirmala (Cong) and B Radha (BJP) contesting from RK Puram division, J Renu (TRS, Hafeezpet), Sunitha Reddy (TRS, Mettuguda), Aruna (Ramgopalpet) and Akula Rupa (Monda Market).
The forum list disclosed cases of BJP candidates K Narasihma Reddy ( Mansurabad), V Madhusudhan Reddy ( Champapet), V Radha ( RKPuram), N Pavan Kumar ( Kothapet), T Srinivasa Reddy ( Mailaraderpally) , K Ashok ( Karwan), D Karunakar ( Gudimalkapur), A Yeshwanth ( Amberpet), K Ravi Kumar ( Ramnagar), B Mahipal Reddy ( Banjara Hills), K Gangaraj ( Yousufguda ) M Ragunath ( Kondapur), Preetham Kumar Reddy ( KPHB Colony), B Shankar Reddy ( Suraram) and V Sravan (Malkajgiri) against whom cases have been booked and pending at different stages.
The TRS nominees are: G Vital Reddy (Chaitanyapuri), B Rajesh Yadav( Shastripuram), Baba Fasiuddin ( Borabanda), Muthukumar Yadav, Narendra Yadav( Seri Lingampally) , Srinivas Rao ( Hydernagar), Vijayshekhar ( Rangareddy Nagar), R Jitendranath ( Mach Bollaram), Y Prem Kumar ( East Anandbagh), Jagadeshwar Goud ( Malkajgiri), Sunitha Reddy (Mettuguda) Aruna ( Ramgopalpet) and Akula Rupa (Monda Market) were facing criminal cases.
The Congress candidates include: P Nirmala (RK Puram), MD Musa Khasim ( Pattargatti), M Shareef ( Santoshnagar), S Mustafa Quadri ( Riyasathnagar), VG Purushottam ( Begum Bazar), K Ghyasuddin ( Jahanuma), NV Ramulu Goud ( Gudimalkapur), S Nizamudin ( Shaikpet), M Shiva Kumar ( Seri Lingampally), J Renuka ( Hafeezpet) and G Srinivas Goud (Malkajgiri). They have been booked under different cases.
The MIM candidates are: S Minhajuddin ( Akbarbagh), Md Ali Sharif ( Lalitha Bagh), Abdul Waheb ( Chandrayangutta), Md Mustafa Ali ( Shalibanda), K Mubasharuddin ( Kishan Bagh) , Md Zakerbauer ( Dattatrayan Nagar) and M Swamy (Karwan).