Hyderabad: City start up transforming HEIs into AI driven campuses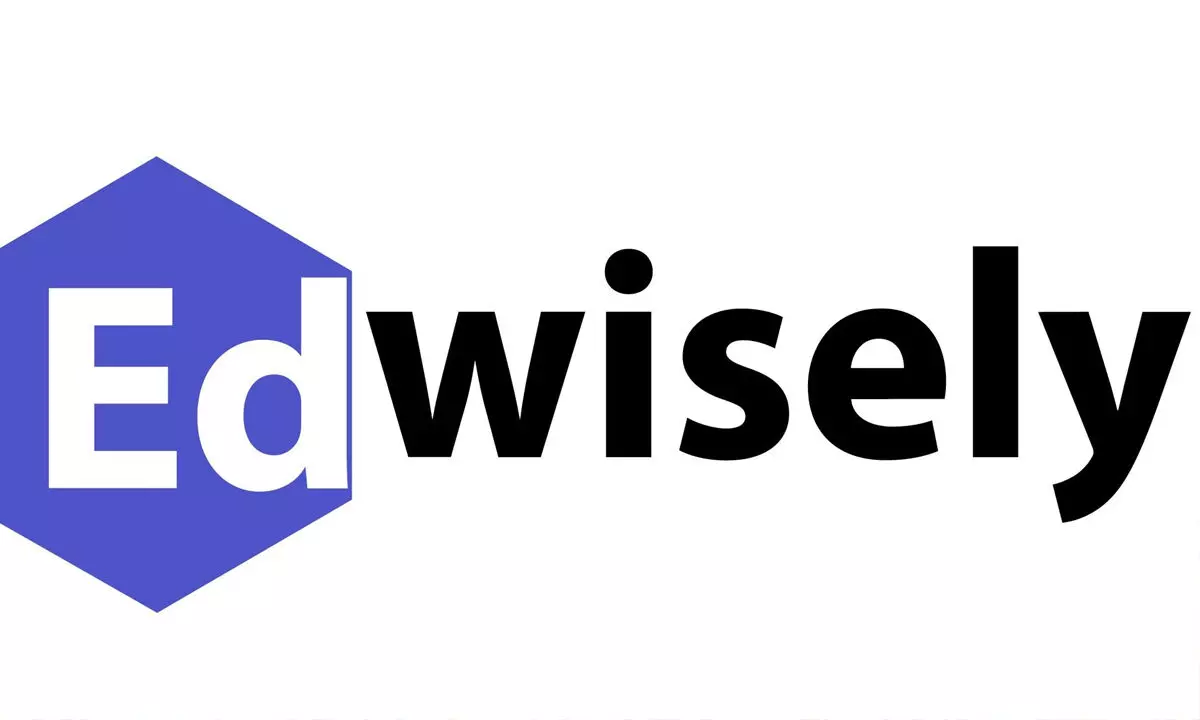 Highlights
In a rapidly evolving digital landscape, Artificial Intelligence (AI) has emerged as a game-changer, reshaping various sectors, including education.
Hyderabad: In a rapidly evolving digital landscape, Artificial Intelligence (AI) has emerged as a game-changer, reshaping various sectors, including education. With its potential to revolutionize the learning experience, AI is making its way into classrooms and virtual platforms worldwide. From personalised learning and intelligent tutoring systems to adaptive assessments and data-driven insights, AI is paving the way for more effective and tailored education.

Edwisely, an innovative start up in Hyderabad founded by YashwanthTudimilla and Harsha Kankanala, alumni from IIT Madras and TU Delft Netherlands, with three years of in-depth research on the education landscape and with the invaluable support of a family of dedicated teachers, has successfully tailored its offerings to suit the specific curricula of various institutes.
Functioning as a transformative B2B enterprise Software-as-a-Service (SAAS) platform, it enables institutes to evolve into AI campuses. Impressively, the platform achieved an early stage revenue of Rs 2.4 crore in the FY 2021-22, demonstrating its market traction. Moreover, the platform has garnered a strong product-market fit and continues to drive product innovation. With a highly scalable architecture in place, it possesses the capability for geographical expansion, promising further growth and impact in the education sector.
Speaking to The Hans India, one of the co-founders, Yashwanth said, "The integration of technology in higher education institutions is gaining momentum. While the United States boasts a remarkable 99 percent of higher education institutions (HEIs) with technology-enabled systems, India's adoption stands at a modest 23 percent. However, the Covid-19 pandemic has prompted Indian HEIs to swiftly embrace technology and digitization. In this context, our startup firmly believes in making decisions based on data rather than mere opinions. We are committed to leveraging the power of data-driven approaches to drive innovation and transformation in the higher education landscape."
This start-up aims to cater to the requirements of students, faculty and management in every HEI. Students can continuously gauge learning, skill, and personality strengths which can shape academic and career paths, resulting in improved outcomes. The faculty can ascertain students' learning gaps and support remedial activity. The management can rebrand the institution by transforming it into an AI driven campus which will lead to improved rankings on various forums, admissions and placements.
This start-up believes that unknownness among the students regarding the choice of course, SWOT (strength, weakness, opportunity, and threat) best career options can only be solved through data driven approach. It aims to enhance teaching and learning practices by providing personalised experiences through intelligent feedback and real-time analytics to all stakeholders. This approach ensures higher engagement and improved outcomes, as each individual receives tailored support and insights that are specific to their needs. By leveraging technology and data-driven solutions, the institute seeks to create an environment where teaching and learning are optimised for maximum effectiveness and impact.