Hyderabad: Several parts of Old city inundated; water enters homes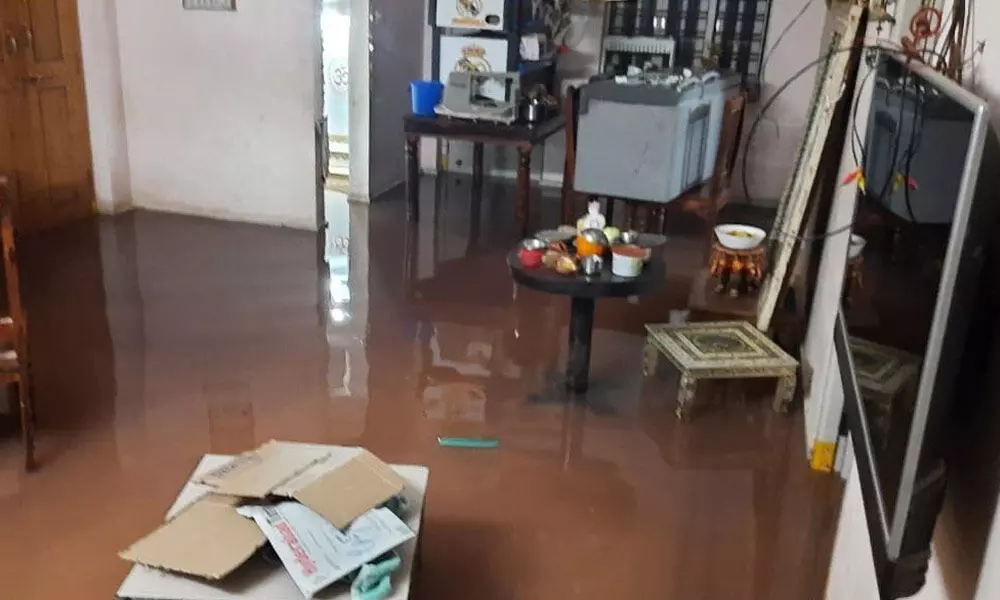 Highlights
Citizens spend sleepless nights
Charminar: Heavy rain with gusty winds left the citizens to spend sleepless nights and several parts of the Old city inundated. People are having a hard time with water entering their homes.
The non-stop rain gripped panic among residents in low-lying areas in the southern part of the City. Several areas remained inundated. Nala and drain overflows flooded areas. Water bodies located on city outskirts forced people to desert houses.
Abdul Rahman, a social activist said, "Residents of Rein Bazar, Yakutpura, Ganga Nagar, Azampura, Talabkatta, Kishanbagh, specially those near the nala, have been in panic. Due to heavy rainwater flow increased. They are in fear, apprehending a repeat of last year's flash floods. Water in the nala is overflowing. There is at least three ft water in Ganga Nagar and surrounding areas."
Mohammed Ahmed, vice-president, TDP Greater Hyderabad Minority cell said, "While areas in the Charminar and Bahadurpura circles, including Himmatpura, Qazipura, Misrigunj, Nawab SahabKunta, Mecca Colony, and Teelgalkunta roads are flooded with water and sewage overflow." "Several areas are witnessing overflow of sewage and storm water. This water is entering houses. Many low-lying areas are witnessing water blockage."