Hyderabad: These are not general polls, Vinod Kumar takes a jibe at Opposition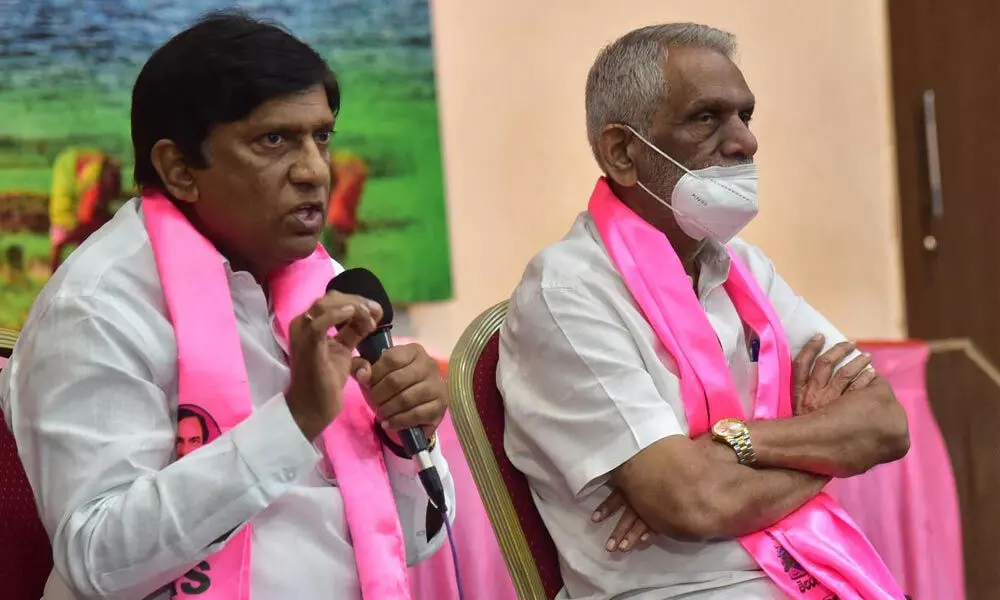 Highlights
Opposition parties have forgotten polls are being held for civic body
Hyderabad: Telangana State Planning Board Vice-Chairman B Vinod Kumar on Sunday said that both the BJP and the Congress parties had forgotten that the elections were for Greater Hyderabad Municipal Corporation and brought issues, which were not under the purview of corporation.
Addressing a press conference here along with MLC M Sreenivas Reddy, Vinod Kumar said that the BJP had completely failed in taking up correct issues during the elections and the Congress party leaders did not talk on issues and concentrated only on cursing the family members of Chief Minister K Chandrashekar Rao.
Vinod Kumar said that everyone thought that Prime Minister Modi, while coming to Hyderabad, would announce a package but he came and he left. The BJP senior leaders talked about irrelevant issues instead of talking about Hyderabad. "The BJP leaders brought issues like surgical strike, Bin Laden and others. We condemn the provocative comments of BJP and MIM leaders," said Vinod Kumar.
The TRS leader lashed out at Uttar Pradesh Chief Minister Yogi Adityanath. Vinod said that the chief minister who is unable to rule his own state is talking about morals. The TRS is focusing on development only. CM KCR has a clear vision on the development of the mega cities. Though the chief minister KCR gave advice to the Prime Minister on the development of mega cities, Modi did not take them into consideration, alleged Vinod. He called upon the people to vote for leaders with vision. He asked the voters to check the manifesto of the TRS party before going to vote and not to think about the religion, he said, adding the Central ministers had praised Telangana government during the normal days but now they were criticising for politics sake.