Long-pending works taken up in Secunderabad Cantonment Board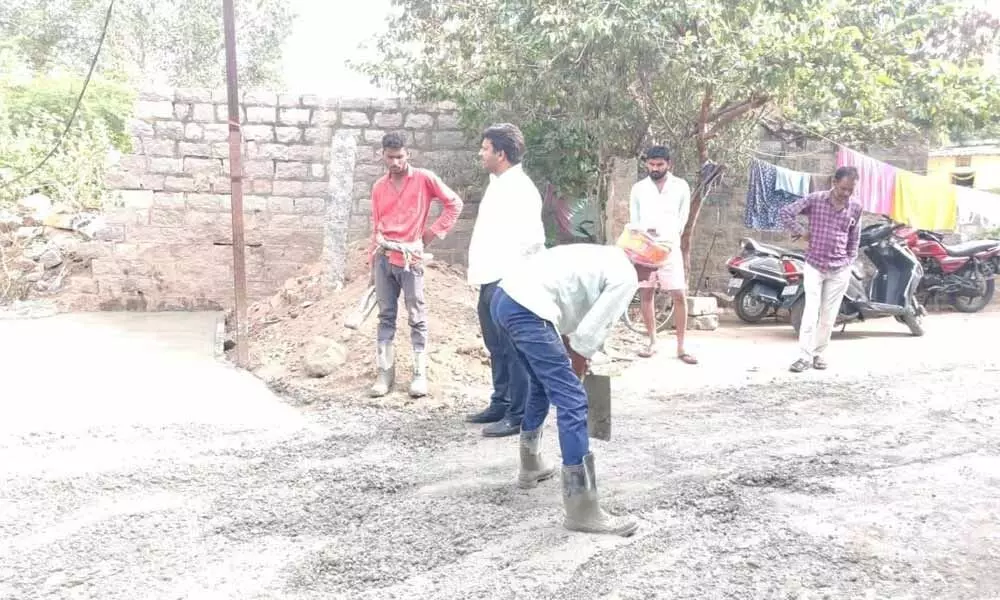 Highlights
Govt releases `16 crore for the eight wards in Cantonment
Secunderabad Long pending development works such as maintenance and repair of internal roads, laying of new cc roads, underground drainage pipeline and improvement works pertaining to water pipelines under Secunderabad Cantonment Board (SCB) have finally begun.

"In the first phase, we have received Rs 16 crore from the government. The funds have been equally distributed among the eight wards for commencing various development activities that include construction of sewerage pipeline and water pipeline, laying of new CC roads and repair works of various internal roads. All these works began in December and are expected to be completed in a month. Within few days would receive Rs 1 crore from the state government for commencing more development works," said J Maheshwar Reddy, the vice-president, SCB.
Cleaning and developing of open nalas, construction of community halls in wards 4 and 8 and Vayunagar Colony Park development work would be taken up from the fourth week of January under second phase. The community halls can accommodate 800 to 1,000 people. They will be equipped with basic electricity, proper illumination, drinking water, sufficient parking facilities. First floor will be added to the existing Community Hall in ward 1 to facilitate tailoring training center. The Vayunagar Colony park would be installed with playing equipment, dustbins and open gym besides other basic facilities such as walking track and benches, he added.