Ramachandrapuram ZPHS alumni gesture to TSRTC staff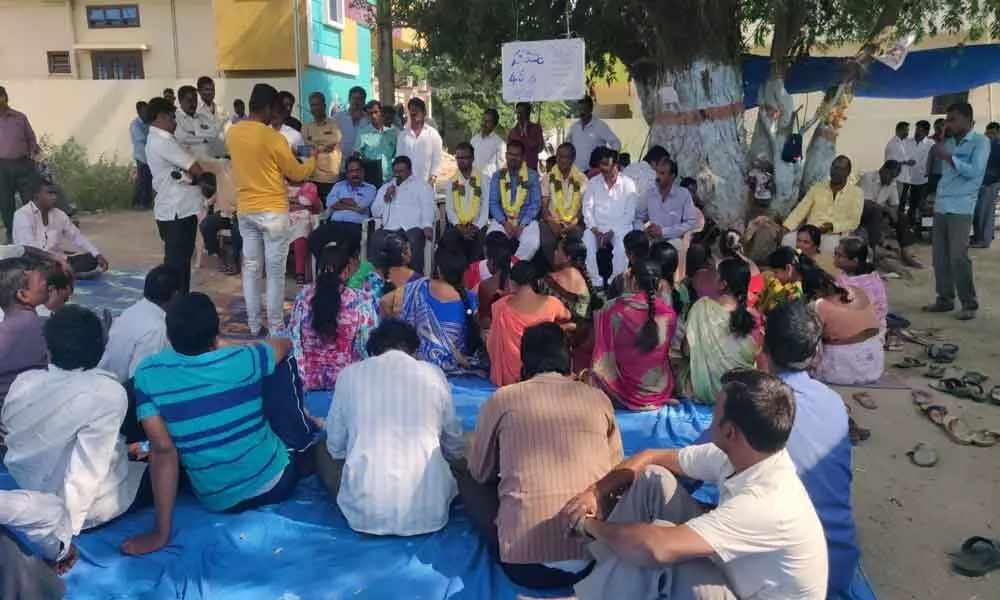 Highlights
The National Institute for MSME (Ni-MSME) is organising a three-day training programme on 'Strategies for Development of Food Processing Enterprises' from November 25 to 29 at its Yousufguda campus.
Ramachandrapuram: Former students of R C Puram ZPHS (1986-87 batch) on Monday extended a helping hand to the RTC employees whose strike entered the 45 day. The students, under the leadership of their representative Satish Kumar Goud, organised 'Annadanam' programme at the BHEL depot for the benefit of the strikers.
Addressing the employees during the programme, leader of RTC trade union T S S Rao pointed out that if the TRS government did not solve the problems of RTC it would have to take the blame for encouraging more agitations in future. Satish Kumar Goud described as 'inhuman' the government failure to react despite the RTC employees striking work for 45 days. Former ZPHS students Ali, Padma, RTC JAC leader Ramesh, employees were present.