Khammam: Ponguleti Srinivas Reddy dilly-dallies on his future course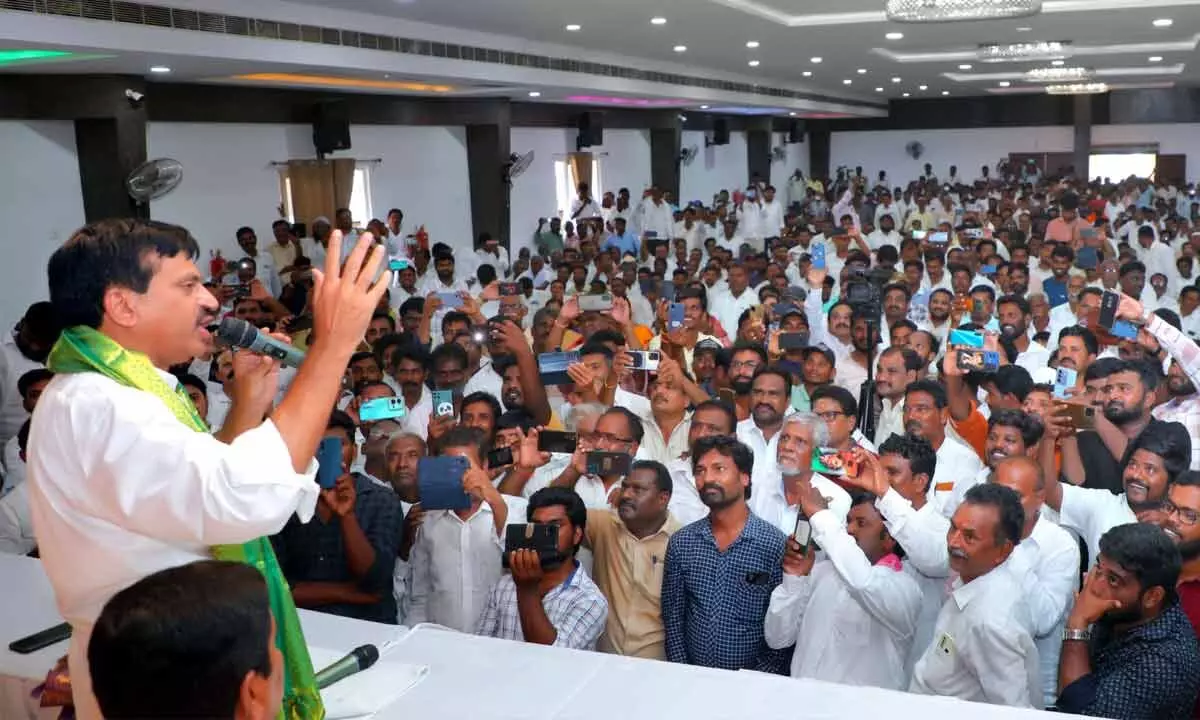 Highlights
But, throws hints of joining Congress party
Khammam: After a 3-hour meeting with his supporters from across the 10 Assembly constituencies in Khammam district on Friday, former MP Ponguleti Srinivasa Reddy left for Hyderabad without taking any final decision on joining any party.
After taking feedback from his followers about joining a political party, Ponguleti said he would announce his decision in this regard in next 3 to 4 days at a media briefing to be conducted in Hyderabad. He said, "my final decision would be according to cadres' opinion." He, however, gave an indication that he would be joining the Congress party. He said the sitting MLAs who were not sure of getting ticket in the coming elections were ready to joins hands with him. He said he needed to meet important BRS party MLAs and other leaders in next two days in Hyderabad and after that only he would be able to announce his decision.
He said he had looked up to BRS party chief K Chandrashekr Rao as a father figure, the latter cheated him. He said time had come to return with interest to the BRS party. "Some leaders of Khammam have made nonsense comments against me and my followers but days are very near for them to feel bad for making such comments," he added.
He said, "I have faced many insults in BRS party and some leaders entered into personal attack but I took all with smile. Now the time has come to give answers to all BRS leaders. About 20 leaders and workers expressed their opinions and all said Congress party is the best option and no second thought."