Dengue cases on rise in Madanapalle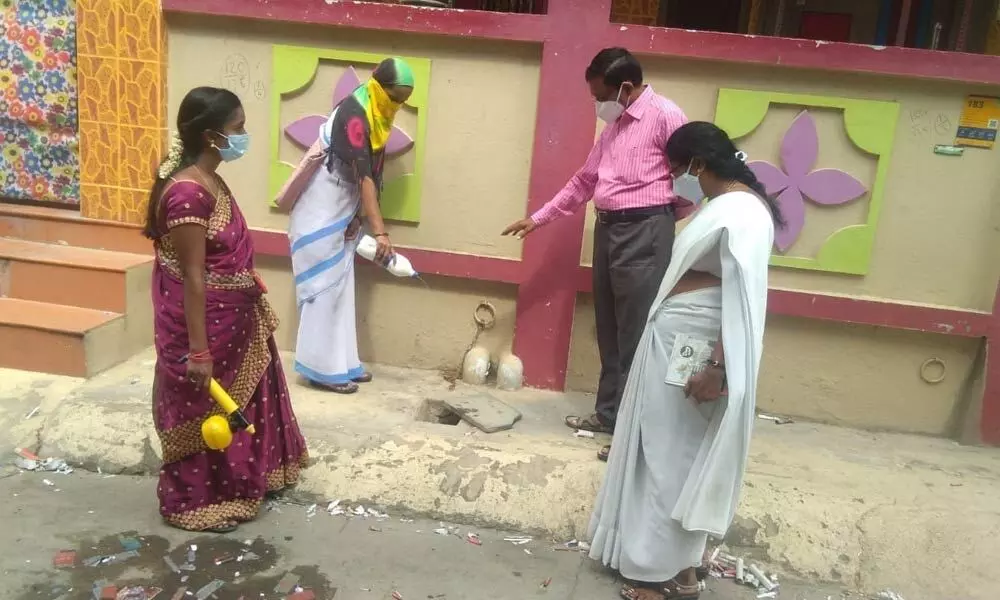 Highlights
19 cases reported of which majority are in Madanapalle area
Health officials gear up with all preventive measures
Mosquito control app is being used to control breeding sources
Tirupati: While the coronavirus cases witnessed a declining trend for the past few days, dengue cases have started worrying the people as well as the officials now. So far, 19 cases were reported in the district while most of them are in Madanapalle region only. This number looks small compared to last year's 400 plus cases. Yet, the officials have geared up with preventive measures.
Dengue fever caused by mosquito and spread by several species of mosquito. The normal symptoms include sudden and high fever, severe headaches, pain behind the eyes, severe joint and muscle pain among other things which causes no worry if treated in the early stages. If the treatment gets delayed, platelets count will come down causing immunity deficiency which may become complicated. Also, patients may suffer with respiratory problems.
District Malaria Officer B Venugopal told The Hans India that recently three cases were reported in Madanapalle. However, no cases of Malaria and Chikungunya have been reported so far this year. The department has been working in tandem with the line departments to bring awareness among public on the causes for mosquito spread and educating them on the steps to maintain cleanliness in their homes and at surrounding places.
Government has introduced a mosquito control app. Using this app, the ANMs can take photos of mosquito breeding sources wherever they find blocked drainages, garbage and upload them in the app. Concerned village/ward health secretaries will address the problem and upload that photo again in the app which are to be approved by the ANM if satisfied.
This system is yielding fruitful results. Also, the health department staff have taken up the campaign for Friday as dry day. The staff are educating the people that the stagnated water can cause mosquito breeding, the DMO added.