Tirupati gears up for Covid vax inoculation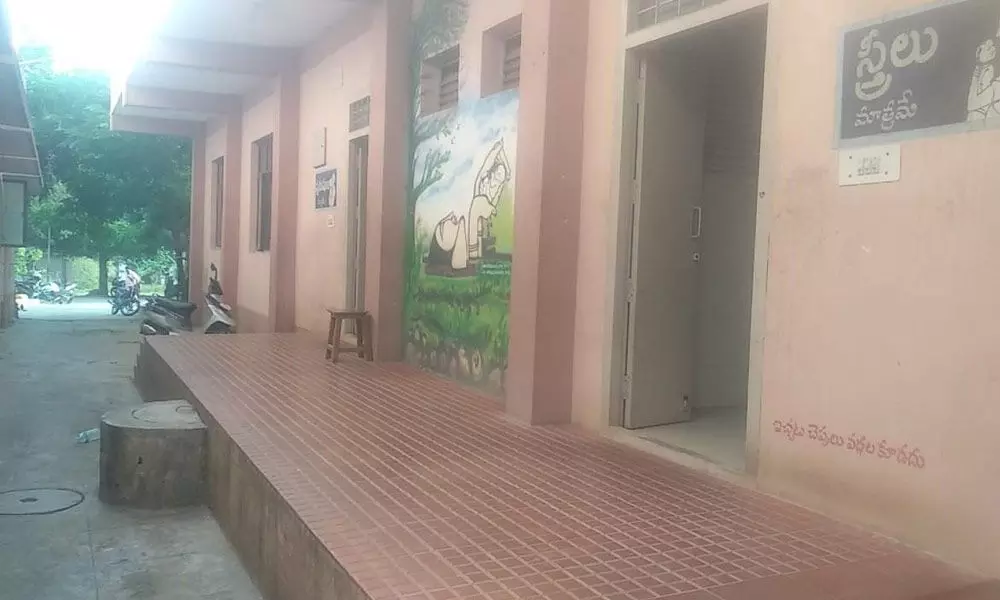 Highlights
Covid vaccine to be stored at Ruia hospital
Walk-in cooler to be set up at waiting hall near paediatrics building
Orientation for medical officers given on the preparedness
Tirupati: The Medical and Health department has been fully gearing up for the forthcoming Covid vaccination drive. The arrangements are being made swiftly and getting ready to plunge into action at any time. The waiting hall near Paediatrics building at Ruia hospital in Tirupati was identified as a vaccine storage centre where a big walk-in cooler will be set up. District Immunisation Officer Dr C Hanumantha Rao revealed to The Hans India that the cooler and other freezers and ILRs required will reach the district soon.
So far the task force has met twice to discuss the steps being taken by each line department and another meeting will be held soon. An orientation programme for the medical officers working in PHCs was held on Tuesday through the zoom app. The allotment of human resources, arrangements to be made at each vaccination centre, how vaccine transmission must be done, preparation of beneficiaries list etc., were discussed during the meeting. ANMs, GNMs, staff nurses, pharmacists and supervising staff will be involved in the vaccination process. It was estimated that a total of 3,686 vaccinators are required for the first stage of vaccination for whom the training programme will be held after getting necessary instructions.
Entire vaccination process will be carried out in five stages. At the first stage, police/ security guards/ NCC/ NSS staff will be there who will verify the ID cards of the beneficiaries and allow them into the waiting hall. At second level, ASHA/ Anganwadi workers will receive them and make them sit following Covid norms.
At the next stage, supervising staff will send them one after one into the vaccination room. During the fourth stage, the health workers/ staff nurse/ doctors will give vaccination. Each team has to vaccinate 100 people for each session. At the final stage the ASHA/ Anganwadi staff will observe them for 30 minutes for any abnormalities. Voter list will be taken into consideration to identify those who are above 50 years of age. Prior registration for vaccination is a must and there will be no spot registration. The district officials have been making ready the available vaccine carriers, deep freezers, ice line refrigerators, cold boxes and ice packs.