Tirupati: Type 1 diabetes children's needs to be met at KVs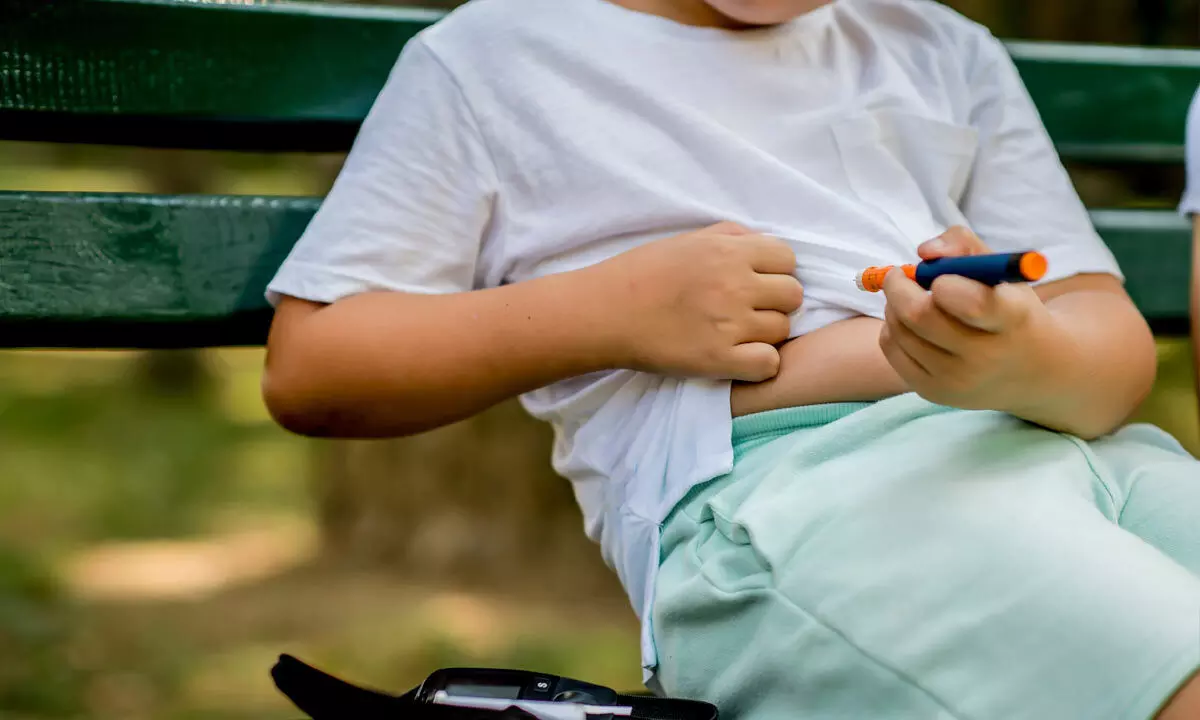 Highlights
NCPCR takes cognizance of the petitions from parents and directs the states to provide all facilities for T1D children at schools and exam centres
They should be allowed to carry glucometers, insulin, fruits and snacks among other things
Doctors say that states should also follow suit immediately to help the students come out of the trauma and excel in studies
Tirupati: Recognising the concerns of students suffering from Type 1Diabetes Mellitus (T1DM) and their parents, the National Commission for Protection of Child Rights (NCPCR) has decided to take several steps to help improve the quality of life of children at schools. It has written to the secretaries of education department of all states on the steps to be taken and asking them to issue a circular for all the schools to ensure the health of children with Type 1 diabetes.
Responding to this, deputy commissioner of Kendriya Vidyalayas has sent a circular to all KVs to adhere to the suggestions while doctors were saying that it should be followed in each and every school immediately.
According to data from the International Diabetes Federation (IDF) Diabetes Atlas 2021, India has the world's highest number of children and adolescents suffering from T1D with 8.75 lakh children and adolescents in the age group of 0-19 years. In its letter to the states, the NCPCR has said that T1DM requires 3-5 insulin injections every day, along with 3-5 blood sugar tests every day for a lifetime. Absence or disruption of standard care affects their physical and mental well-being and can even be fatal.
Keeping in view the fact that children and adolescents living with T1D face several challenges, which are made worse by inadequate medical care or medical supplies, the NCPCR felt that they should be provided with proper care and required facilities in schools as they spent one third of the day there.
Some of the important points it mentioned are that they should be permitted by the class teacher to check blood glucose, inject insulin, take a mid-morning or mid-afternoon snack or do other diabetes self-care activities during examinations or even otherwise. Such children should be allowed to carry sugar tablets with them during school exams or competitive exams.
They should also be allowed to carry fruits, snacks, drinking water, some biscuits, peanuts etc., into the exam hall and keep with the teacher and take them when required. The staff should permit them to carry a glucometer and glucose testing strips along with them and keep them with invigilators or teachers. Children using continuous or flash glucose monitoring or insulin pumps should retain the devices with them.
Doctors say that the recommendations play an important role in T1D children. Speaking to The Hans India, senior physician and dialectologist Dr P Krishna Prasanthi said that the plight of T1B children, especially during examinations, has now found a place in the government policy. Though KVs have come forward to implement it right now, it should be followed by all state governments which will benefit the students immensely.
With this their academic performance will excel and they may come out of the stress of psychological trauma. She felt that there should be one glucometer and one glucose packet in the first aid kits at schools and examination centres. Teachers, Principals and other staff should also have some knowledge about the requirements of T1D children and try to meet them as and when required.