Vijayawada: 7,000 applications receive for inclusion in voters' list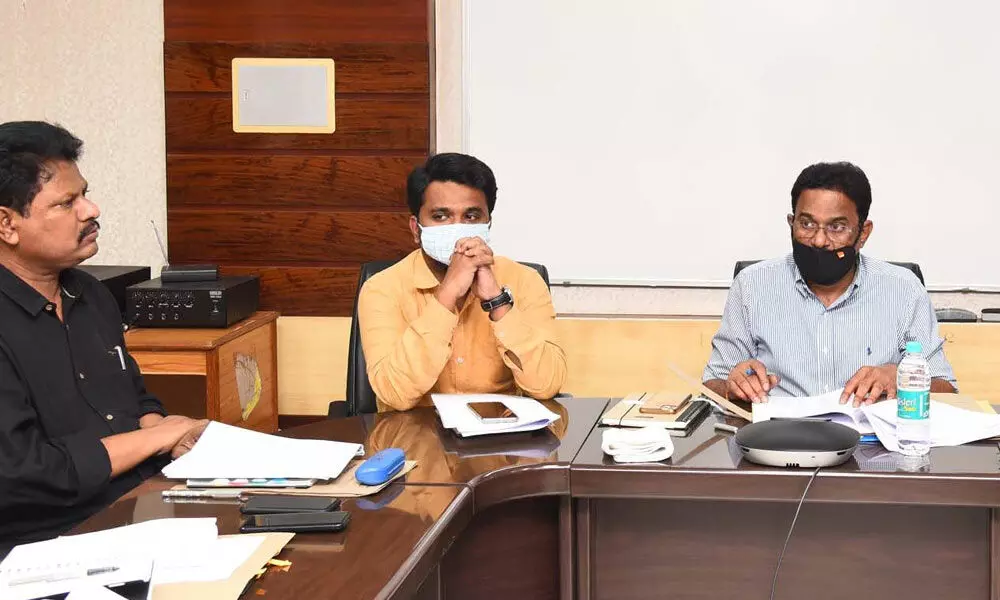 Highlights
Krishna district electoral rolls observer B Sridhar has asked the officials to be cautious while revision of voters list
Vijayawada: Krishna district electoral rolls observer B Sridhar has asked the officials to be cautious while revision of voters list.
Sridhar, the Managing Director of AP Genco, conducted a review meeting with the electoral officers of the 16 Assembly constituencies in Krishna district at the collector's camp office on Thursday.
Speaking on the occasion, he said objections and claims can be collected till December 15 for preparation of draft voters list in the district. He said so far 7000 applications were received and another 3,000 applications can be received for claims. He said the claims can be solved by January 5 and final voters list will be ready by January 15.
Krishna district collector Md Imtiaz said the district population was 45,28,912 in 2011 and projected population is 48,08,857. He said the number of voters in the district were 35,84,848 by February 2, 2020 and number can be increased to 35,96,431.
VMC Commissioner Prasanna Venkatesh and officials of Revenue, Tribal Welfare, Forest, DWMA, Youth Welfare and others attended the meeting.