Warangal Corporation poll keeps TRS leaders on toes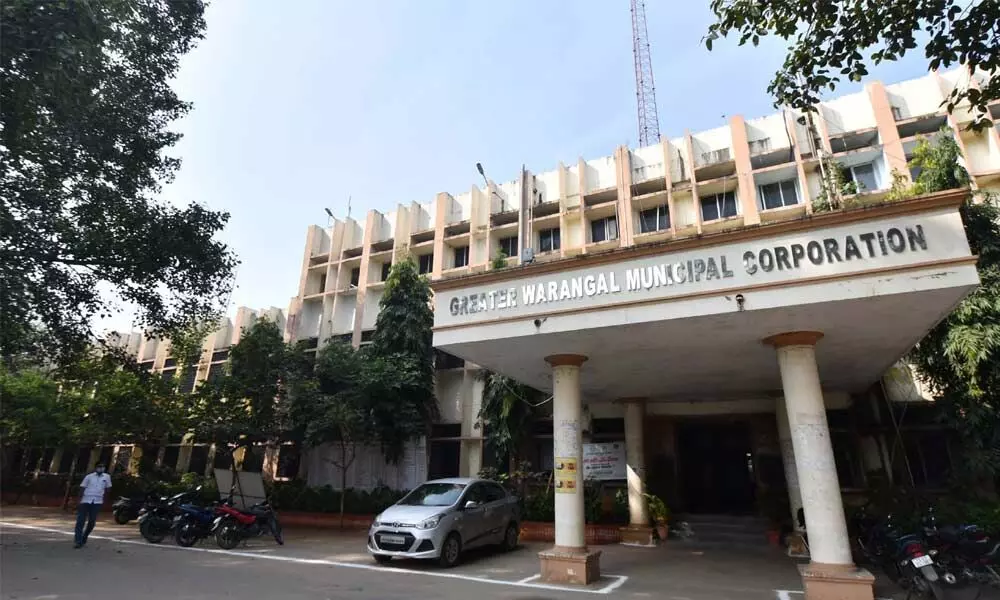 Highlights
Ensuing Greater Warangal Municipal Corporation election keeps Telangana Rashtra Samithi leaders on their toes especially after the emergence of the BJP as an alternative to the ruling party in the recently held Greater Hyderabad Municipal Corporation elections
Warangal: Ensuing Greater Warangal Municipal Corporation election keeps Telangana Rashtra Samithi leaders on their toes especially after the emergence of the BJP as an alternative to the ruling party in the recently held Greater Hyderabad Municipal Corporation elections.
The focus of TRS seems to have shifted on the Warangal as the Municipal Administration Minister KT Rama Rao reviewed development activities in the Corporation and announced sops to the people of the Warangal town. The party does not want to take any chances as the BJP has already kept an eye on the Corporation. The BJP leader Dharmapuri Arvind and other leaders have visited Warangal in recent times. The recent conflicts between the BJP and the MIM activists have already generated political heat in the town.

According to sources, the party high command has asked the TRS leaders to concentrate fully on Warangal politics. The Municipal Minister Rao recently announced that the people of Warangal would be getting drinking water supply on a daily basis from Ugadi festival. He had also announced that double bedroom houses would also be handed over to the beneficiaries after the officials informed that 800 out of 3,700 houses were completed. Sources said that the TRS working president had asked the party leaders to have regular meetings with the leaders in the town and promote the good works done by the government. The ministers from the erstwhile Warangal districts have also taken up meetings with the party leaders in the town. The Panchayat Raj Minister E Dayakar Rao and Tribal Affairs Minister Satyavathi Rathod are regularly visiting the town taking up review meetings and also giving necessary directions to the party cadre.
In a meeting with the party leaders, Dayakar Rao said that people of Warangal were smart and they would vote for TRS and also said that they were not like people of Hyderabad. Sources said that KTR would soon be visiting Warangal and would also have a meeting in the Municipal Corporation office. He would also talk to the party leaders and give necessary instructions on preparing for the polls. He is likely to start the development programs in the Corporation. The present term of the Warangal Municipal Corporation ends on March 14, 2021. The government can take up elections before three months or after three months.