France mobilises army, tightens lockdown over virus outbreak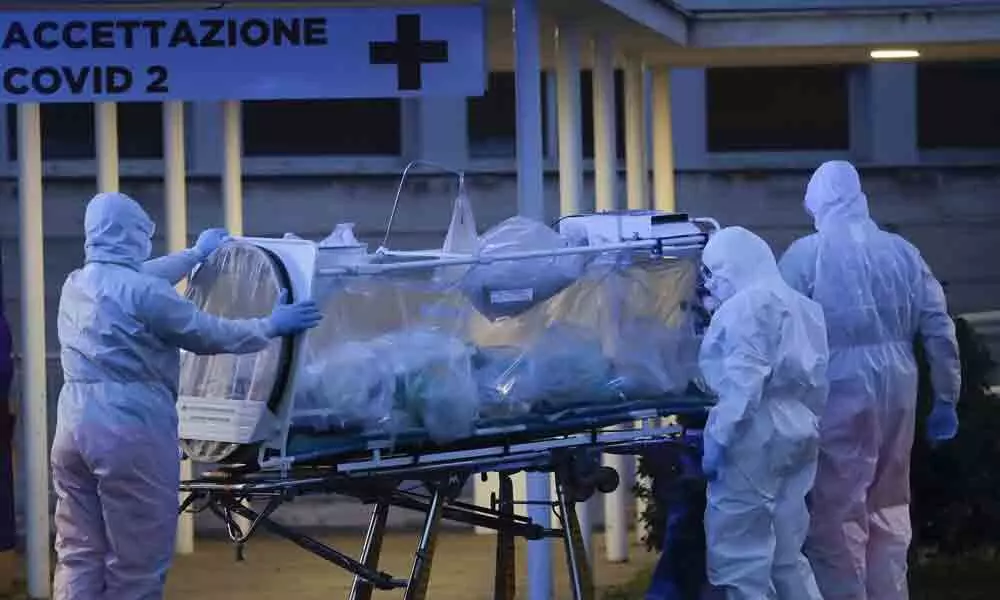 Highlights
Iran temporarily frees 85K prisoners, including political ones
Zurich: French President Emmanuel Macron ordered people to stay at home to avoid spreading the new coronavirus, saying only necessary trips would be allowed and violations would be punished.
Macron's orders came as France's national health agency announced 21 more coronavirus deaths and 1,210 new cases of infection in the past 24 hours, bringing the total number of fatalities to 148.
Under the new measures, soldiers would help transport the sick to hospitals with spare capacity and a military hospital with 30 intensive-care beds would be set up in the eastern region of Alsace, where one of the largest infection clusters has broken out. He said "we are at war." Macron said under the new regime gatherings among friends and family would no longer be allowed, only "necessary movements" like shopping, medical visits or working when tele-commuting was not possible.
Airbus is stopping production and assembly activities at its plants in France and Spain for the next four days as governments there implement new measures to restrict movements and fight the coronavirus outbreak, the planemaker said on Tuesday. The move appears to mark the most serious across-the-board disruption in Airbus production.
An official from the World Health Organization, the body leading the global fight against the coronavirus pandemic, said on Tuesday that two staff members have been confirmed to be infected with coronavirus.
Philippine President Rodrigo Duterte has declared a state of national calamity for six months amid rising number of coronavirus cases in the country.
The main Tibetan temple has been closed for public in view of the coronavirus pandemic, the office of the Dalai Lama said on Tuesday. Tsuglhakhang temple, which is situated in Dharamshala's Mecleodganj area, is popular among tourists and Buddhists across the world.
At least 10 priests in Italy have died from coronavirus — the majority of them in one of the country's hardest-hit regions, according to a new report.
In Bergamo, the Italian diocese reporting the most COVID-19 cases, six priests have died and 20 more are recovering in a hospital, Bishop Francesco Beschi said Monday.
Iran has temporarily freed about 85,000 prisoners, including political prisoners, a spokesman for its judiciary said on Tuesday, in response to the coronavirus epidemic. "Some 50% of those released are security-related prisoners ... Also in the jails we have taken precautionary measures to confront the outbreak," said Gholamhossein Esmaili.