WHO registers highest one-day spike of 6.6 lakh Corona cases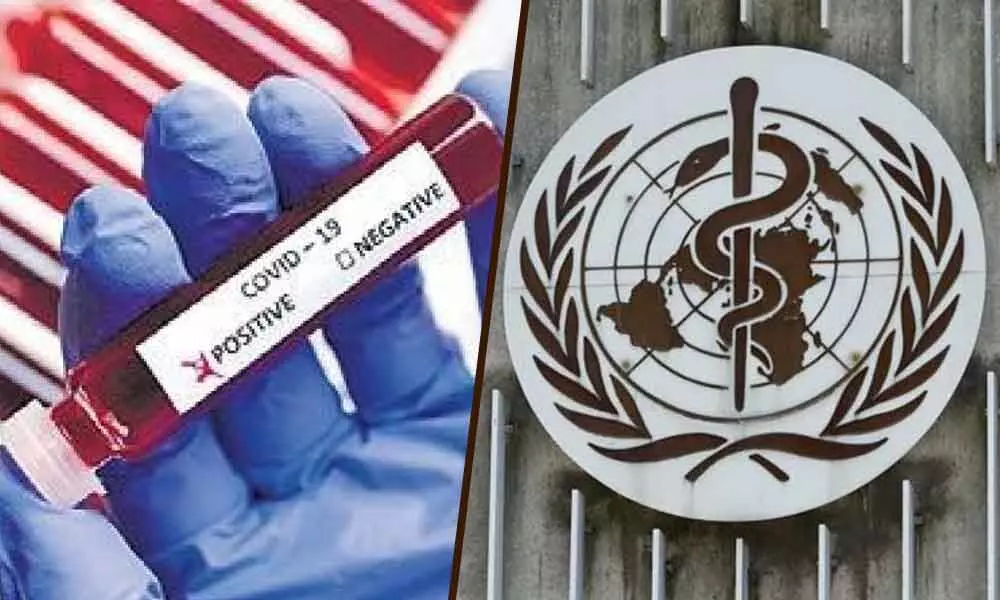 Highlights
The World Health Organisation's coronavirus dashboard showed a record daily number of new Covid-19 cases over the weekend
London: The World Health Organisation's coronavirus dashboard showed a record daily number of new Covid-19 cases over the weekend.
The WHO's figures for Saturday showed that 660,905 coronavirus cases were reported to the UN health agency, setting a new high watermark.That number, and the 645,410 registered on Friday, surpassed the previous daily record high of 614,013 recorded on November 7.
Within Saturday's new case numbers, the WHO's Americas region registered a one-day record high of 269,225 new confirmed cases.
Within each week, the pattern of cases being reported to the WHO tends to peak towards Friday, Saturday and Sunday, and dip around Tuesday and Wednesday. According to the WHO's figures, there have been more than 53.7 million confirmed cases of the disease in total since the start of the pandemic, while over 1.3 million people have lost their lives.
WHO director-general Tedros Adhanom Ghebreyesus warned Friday that there was "a long way to go" in getting the virus under control globally.
The 9,928 deaths reported to the WHO on Thursday, 9,567 on Friday and 9,924 on Saturday marked the first time that more than 9,500 deaths have been registered on three consecutive days.