International Yoga Day 2022: Army Canine warriors perform Yoga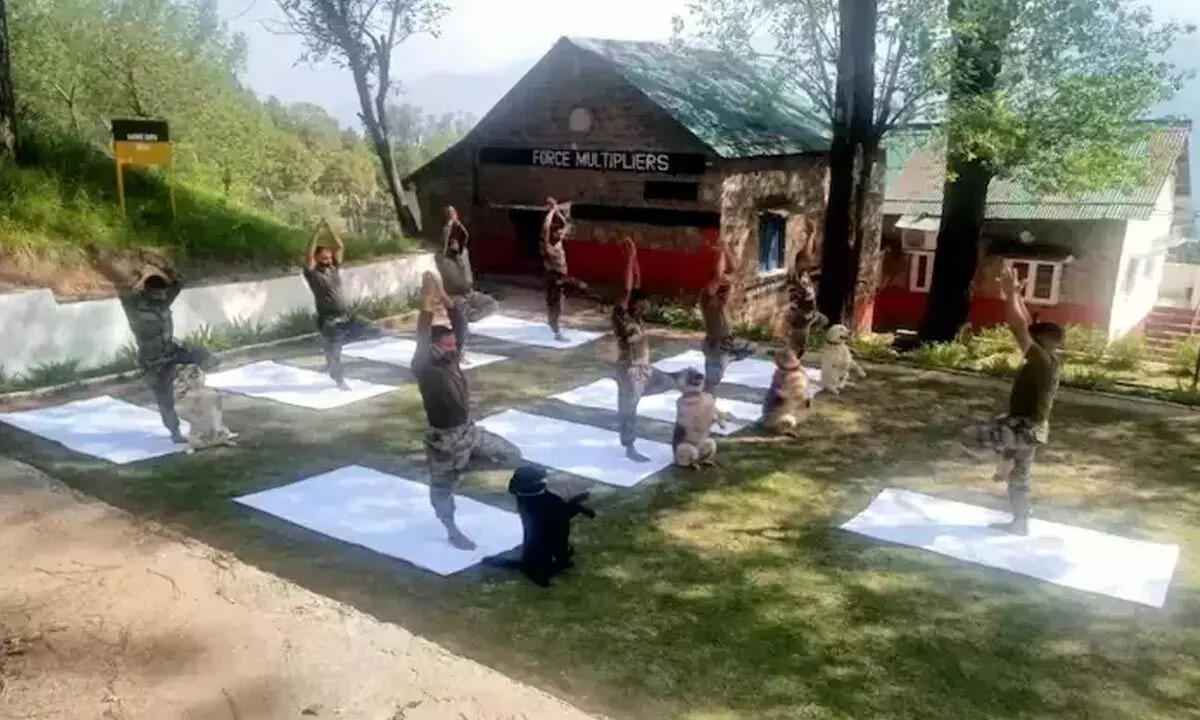 Highlights
Today one can witness a heartwarming gesture, a strong between the trainers and their canine companions. The canine perform yoga with help of the trainers.
Today, a sight to behold, we find the canine warriors are winning hearts over the internet, the reason, their cute little yoga routine performed by the Army dogs photos, has gone viral on the social media.
Today, on the eve of Yoga international Day 2022, people across varied walks of life were seen celebrating yoga in India as well as other parts of the world. Our Honorable Prime Minister, Narendra Modi and several ministers, ITBP troops and others have also marked the mega event.
The social media is filled with flurry of messages, videos and images of people from different walks of life performing yoga asanas worldwide. But what every one's attention this year, dogs performing yoga asanas.
Four-legged, ferocious yet cute Indian Army canine warriors have also joined the bandwagon and performed yoga asanas on International Day of Yoga celebrations in Jammu and Kashmir's Poonch District.
The photos doing rounds in social media, one can see Army Canine Warriors were seen performing Yoga asanas in Sync along with the soldiers. Their cute little yoga routine has gone viral on the social media platforms and people are just in aww for the pawsome moments.