A people's IAS officer to the core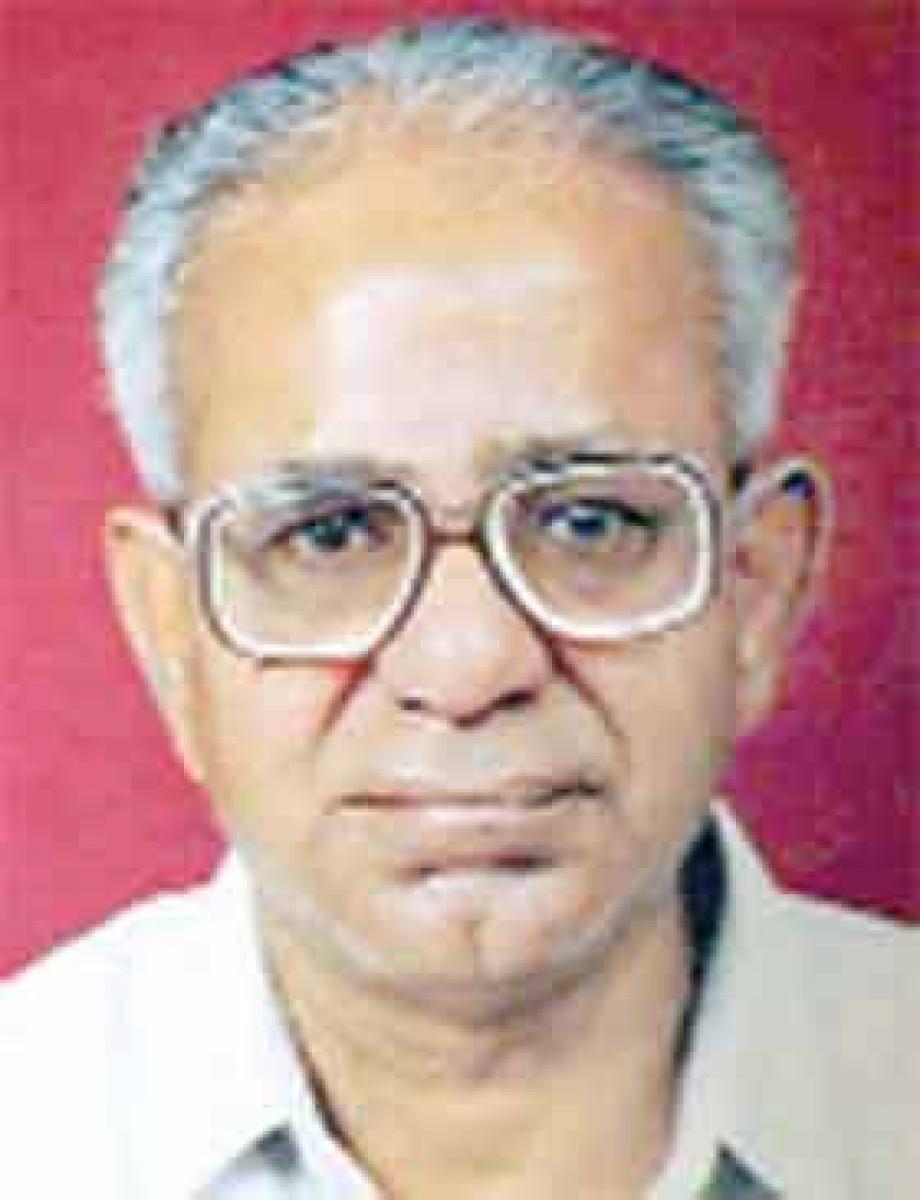 Highlights
Bureaucrats are policy-makers. They enjoy power. They are said to be the supreme of the authoritative hierarchy. But this was a rare man. He was a man of principles and practices.
Bureaucrats are policy-makers. They enjoy power. They are said to be the supreme of the authoritative hierarchy. But this was a rare man. He was a man of principles and practices.

He was an embodiment of simplicity, honesty and integrity. He was of uncompromising nature. His policies were pro-poor. He was called 'people's IAS officer.' He was the 'Champion of Safai Karmacharis'. His commitment for the deprived sections is unquestionable.

S R Sankaran (1934 – 2010) is a noted name for Dalits and Adivasis. They can never forget his services. He held many posts in Central and State governments such as Principal Secretary, Social Welfare Secretary, Union Ministry of Rural Development, Chief Secretary of Tripura and also served as Collector of many districts in United Andhra Pradesh.

He tried to transform the lives of the down-trodden, especially the Dalits and the Adivasis. He brought about many schemes for their development. Sankaran was one of the seven IAS officers kidnapped by the then People's War Group (presently Maoist Party) at Gurthedu in East Godavari and they were all set free as Sankaran was one of them.

Throughout his service, he struggled hard to abolish bonded labour. He was the pioneer of the Special Component Plan for SCs and STs. The Land Distribution Act was the brain-child of this great Officer.
Integrated Development Schemes and Agencies came into existence under his able administration. It is learnt that he released 127 GOs during his stint when he served as the Principal Secretary, Social Welfare, Andhra Pradesh.

As a civil servant, he was moved by a scene of women manually cleaning excreta with their bare hands and carrying it on their heads. He switched over his movement towards those people and the number came down considerably from 13 lakhs to 3 lakhs.

Whenever he toured the districts, he used to stay in dalit bastis and the adivasi hamlets. He even donated his income to SCs, STs and poor students.

As a responsible officer, he toured the districts against bonded labour. He had to taste the wrath of the then Chief Minister for instigating the Dalits and the Adivasis against the landlords.

He replied that it was his duty to create awareness among people. When the CM was not convinced, Sankaran did not compromise with his values and went on long leave.
He was readily invited by Nripen Chakraborty, the then Chief Minister of Tripura, as the Chief Secretary of the State.

Both dedicated themselves to fighting injustice. It was an ideal partnership. Consequently, the state of Tripura benefited. He dismissed the pomp and paraphernalia of IAS officials.

Even at the airport, he didn't hesitate to carry his luggage and would go by a cycle-rickshaw to the State Secretariat.
When he was offered car by the protocol officers, he got into the car only after paying the fare to the rickshaw-puller.

His initiative, the Committee for the Concerned Citizens was an effort to mediate talks between the Government of AP and the Naxals. He condemned the violence of the state and the Naxal groups as well.

He tried to find sustainable solution to social turmoil but he was heart-broken over the breakdown of talks. He used to share even his pension with SC/ST students. He owned nothing but a small apartment with two rooms. He is said enjoy making and offering coffee to his guests.

Sankaran was really a man of actions. He was laconic. He used to speak less and work more. Words were translated into actions. His post-retirement life was totally dedicated to the development of deprived sections. He can't be called a bureaucrat.

He is a true civil servant. His death left an enormous void. Bureaucrats of these times should really emulate his ways to reach and serve the poor.

BY:Sriramakavacham S K