Beleaguered YSRCP relies on second rung leadership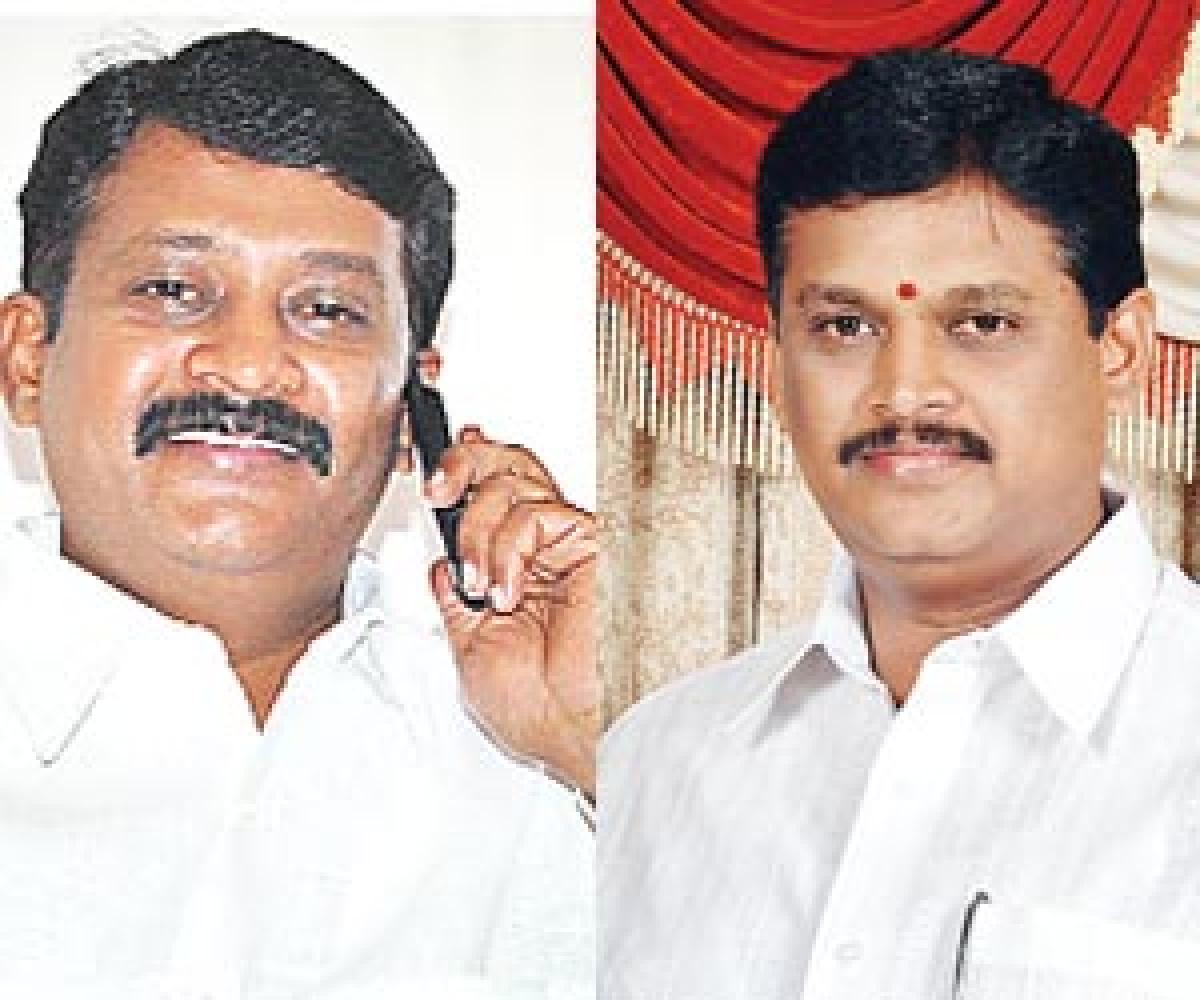 Highlights
Despite MLA and district unit president Budda Rajasekhara Reddy crossing over to TDP, the YSRCP cadre in Srisailam constituency remains
- Despite MLA and district unit president Budda Rajasekhara Reddy crossing over to TDP, the YSRCP cadre in Srisailam constituency remains intact
- Party top brass begins exercise for appointing in-charges for Srisailam, Nandyal, Allagadda, Kodumur and Kurnool units
Atmakur: Although Srisailam YSRCP legislator and district unit president Budda Rajasekhara Reddy joined the TDP 10 days back, the party cadre is intact. The second rung YSRCP leadership in Srisailam, Atmakur, Velugodu, Mahanandi and Bandi Atmakur mandals has not deserted the party.
It is understood that State president Y S Jaganmohan Reddy is planning to entrust the Srisailam unit leadership with the MLA's brother Budda Sesha Reddy.
The cadre is backing Sesha Reddy after the Budda brothers joined the yellow party. The TDP in-charge of Srisailam constituency Shilpa Chakrapani Reddy's faction is stated to have become weak after the MLA managed to persuade the officials to toe his line.
Key Shilpa's supporters have been following their leader into the TDP. With the Budda brothers holding sway over both the YSRCP and the TDP, leaders of the two parties are publicly pledging their support to the parties. Rajasekhara Reddy's admirers are assuring their total support to YSRCP, feel the people.
Since Shilpa is being viewed as a non-local his group is said to be backing the Budda brothers.
Meanwhile, the YSRCP has begun the exercise of appointing in-charges for Srisailam, Nandyal, Allagadda, Kodumur and Kurnool units, after naming Gowru Venkat Reddy as the district party president.
The district leaders want to complete the exercise before Jagan begins his 'jala deeksha' in Kurnool district on May 16, 17 and 18. The party had received a shock after leaders of these units joined the TDP.